Smoked a couple chucks this weekend. Did one as a traditional pot roast with veggies. Did other to stock the freezer with pulled beef.
The one closest is for pulled beef, used a pretty standard rub. The one in the back is for the pot roast, seasoned with black pepper, kosher salt, thyme, granulated garlic, onion powder, and white pepper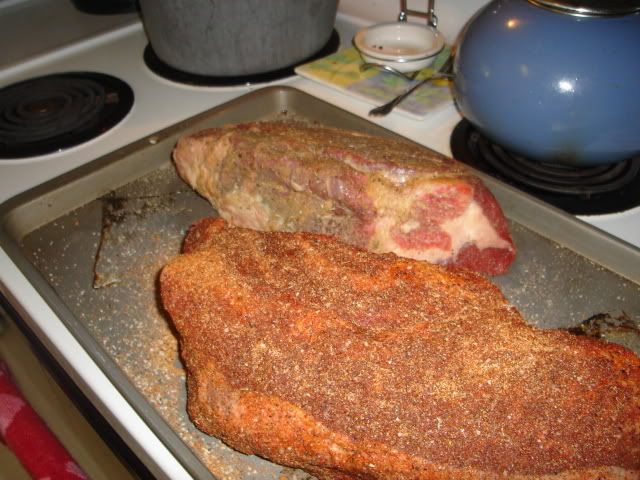 On the UDS, pot roast in front
Here is a pic after a few hours. Threw some abt's in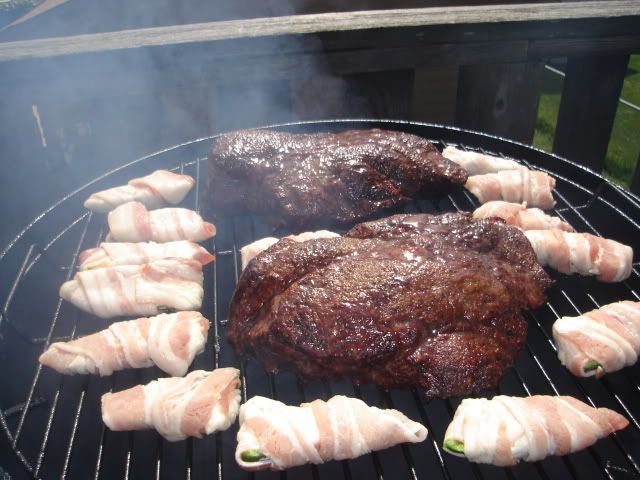 Made a bed of veggies for the pot roast, baby red potatoes, celery, baby carrots and onions. Seasoned with the same seasonings as the roast. Poured about half a cup of beef stock and about a cup of red wine. I used Riunte Lambrusco-it is pretty sweet but it is what I had around. Good stuff. Placed the roast on the veggies and covered with foil then back on the smoker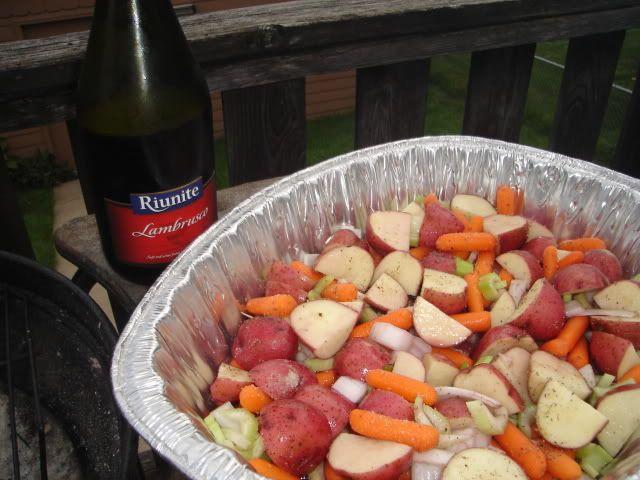 Here is the one for pulled beef ready to foil. Poured in some Sam Adams Hefeweizen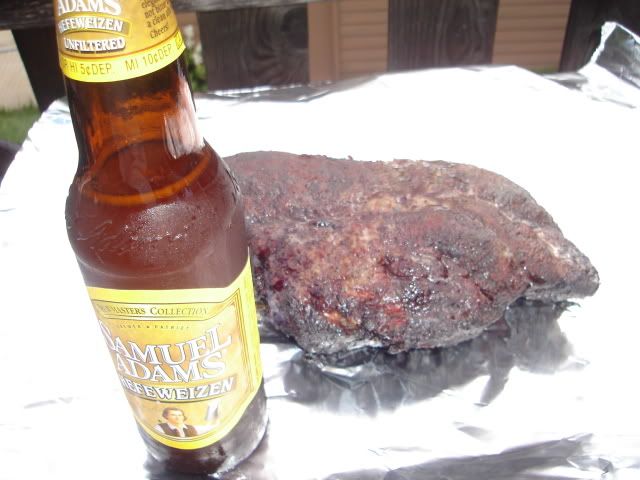 Pot Roast with veggies on the bottom rack. Pulled beef and abts on the top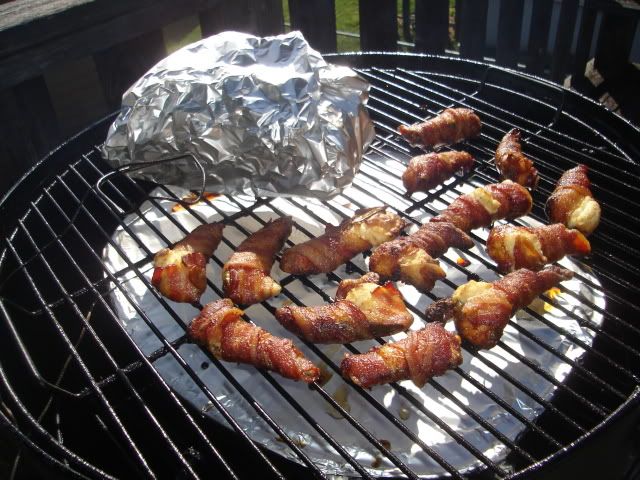 Abts are done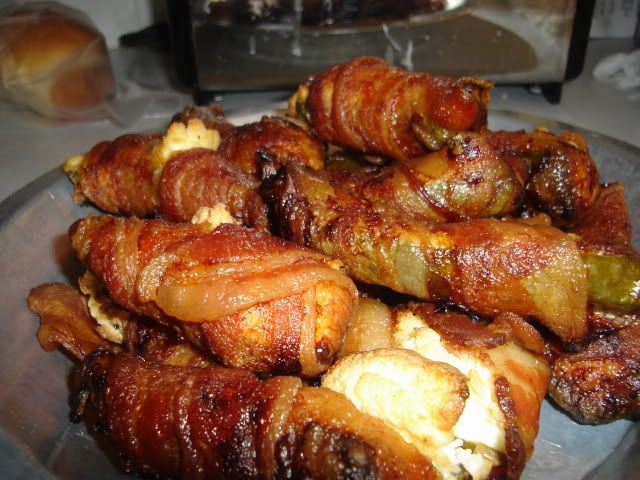 The pot roast is done. The veggies, especially the potatoes absorbed a lot of the wine flavor. The roast was tender but not quite "melt in your mouth" tender. I took it to 203 internal and let it rest a while.
I didn't snap a pick of the other roast. I just pulled it after resting and bagged it for the freezer. All in all it came out good and I would do it this way again.