Hi all,
After years of experimenting and mostly doing it wrong, I stumbled upon these forums and began my journey into the wonderful world of smoke.
Being new at this but not wanting to completely skimp on substandard equipment, I picked up a propane Brinkman smoker last week and have smoked everything but my dachshund.
So far, I've dona a decent (not great) brisket, fantastic hickory smoked chicken, some ABTs, and a version of BBQ Engineer's
'Buffalo Chicken Wing Fattie'
: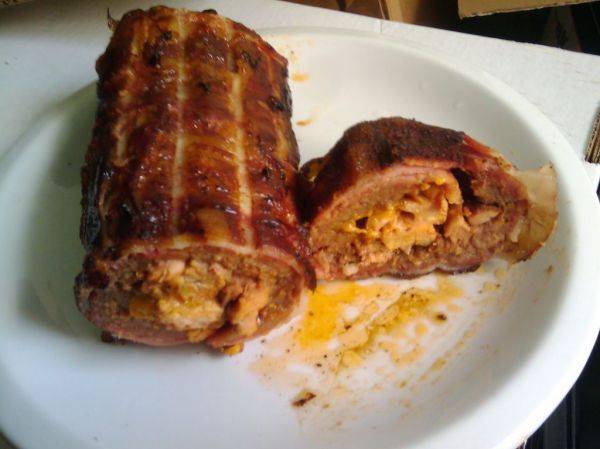 I made 2 & took them to my VFW. I hope there's no war hero heart attacks tonight.
Who I am: Pennsyltuckian, USAF Vet, 4x4 enthusiast, meatitarian.
Look forward to learning from all of you.
Rich
Go meat.