Well gettin ready fer the 2nd weekend a sept, got a job were doin so started smokin the meats.
Here be two of em, one picnic an a butt, did 5 last night, boy, it sure was chilly durin the night, fall is here an summer ain't over yet! Whooped up some plain jane abt's fer a snack, used my japs, man, them sure are sweet! No heat to em at all but great flavor! No pics of em, was to tired ta look fer the camera!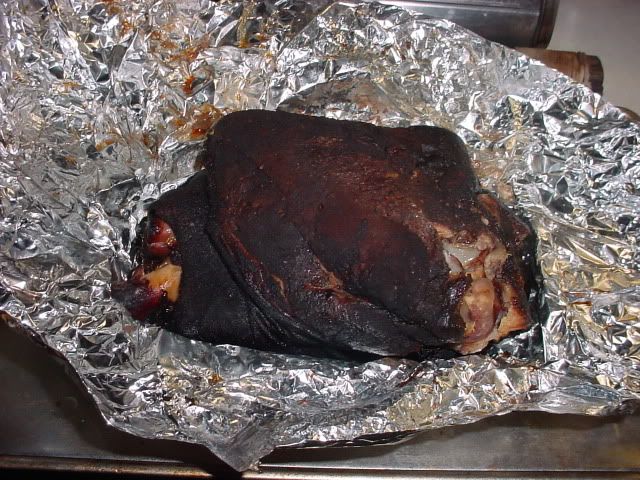 Here be the picnic after a nap in the cooler (after my nap to!).
The picnic pulled an a butt waitin it's turn.
We got two roasters full sittin in the ice box, gonna bag an freeze later in the day.
__________________