Some campfire food.... :)
I place bacon, onion, butter and seasonings in my split potatoes, then wrapped with foil...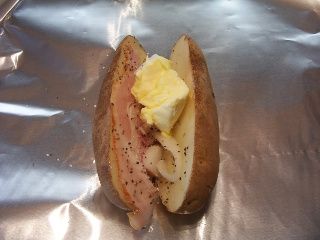 Then started my skillet of mushrooms, garlic and green onions in butter...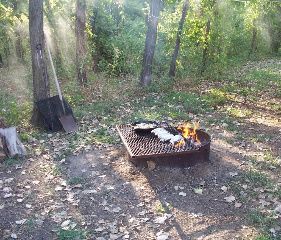 Made my garlic butter....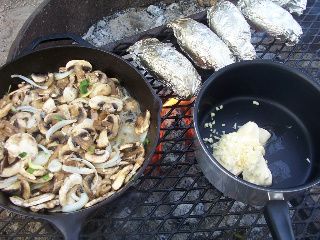 Threw on some ribeyes and asparagus rubbed with oil and seasoned with cracked black pepper and kosher salt...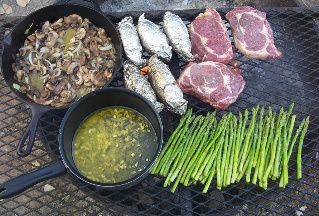 Then added my crab legs last.....they are already cooked, so I place them on last to warm up a bit and soak up the smokey flavor of the fire.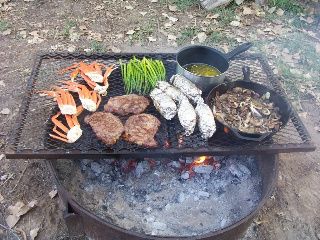 The bacon and onion stuffed potato, grilled ribeye with sauteed mushrooms, green onion and garlic, grilled asparagus, smokey crab legs with garlic butter...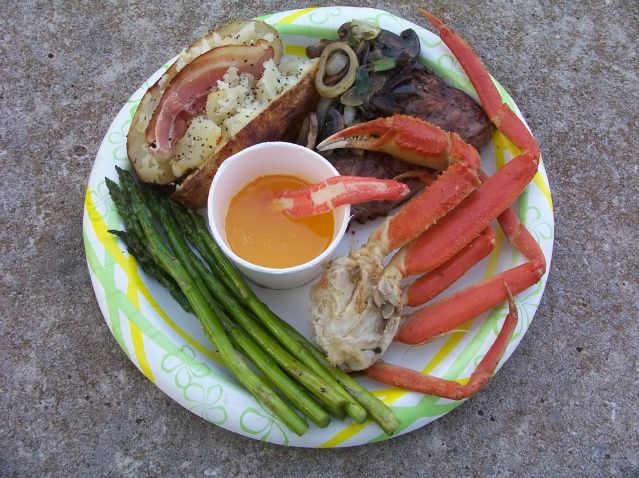 I cut down a styrofoam cup to hold my garlic butter...
It was tasty!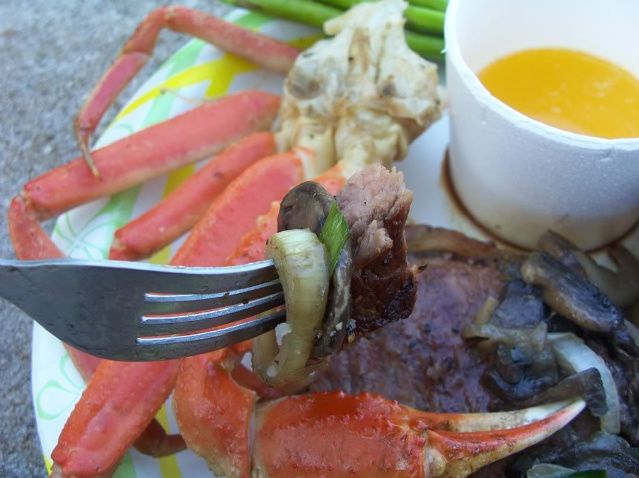 Thanks for checking out my surf and turf meal!