I was going to do a turkey pastrami but I felt it wasn't cured enough, so that will be tomorow.
Carol was looking for a smoked burger for lunch and I was out and promised to do some tonight to have on hand.
First the storm and some rainbows to share.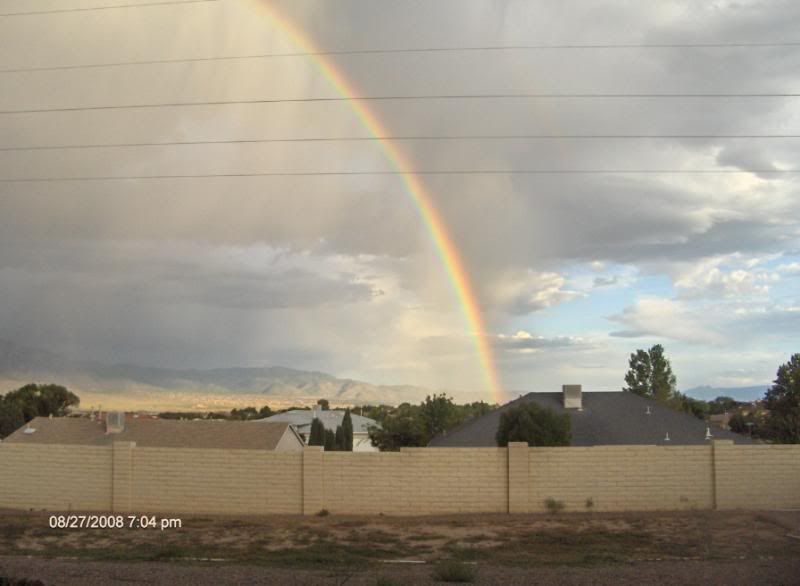 It changed by the minute.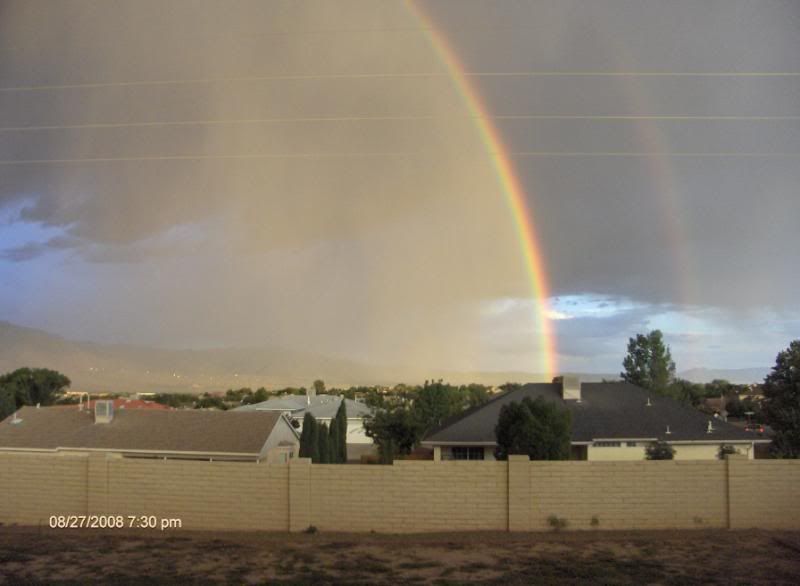 High winds forced me in.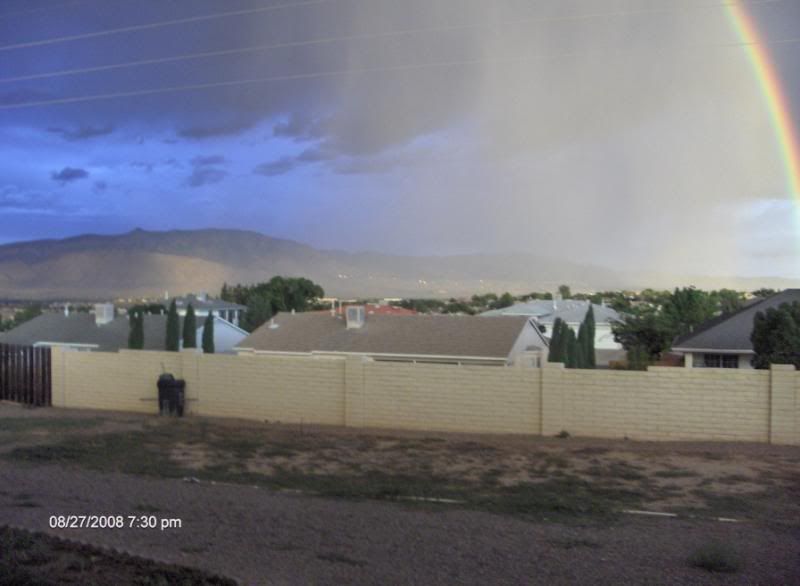 You can see the reflections from the sun off the windows in the valley on the left below.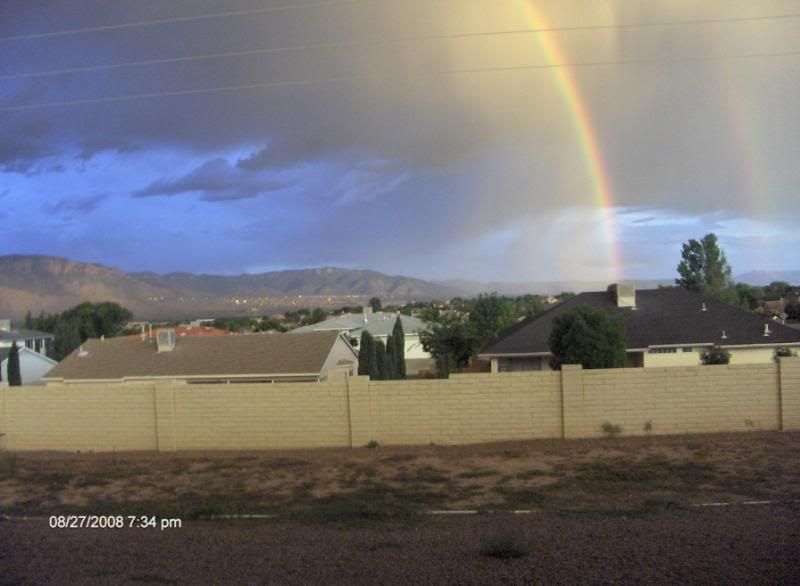 It never did rain, and I am now back on the patio enjoying some hickory style TBS at 175'. Ahh.
These are from Sam's I used to buy my ground chuck and make my own, but these are pretty good and cheaper.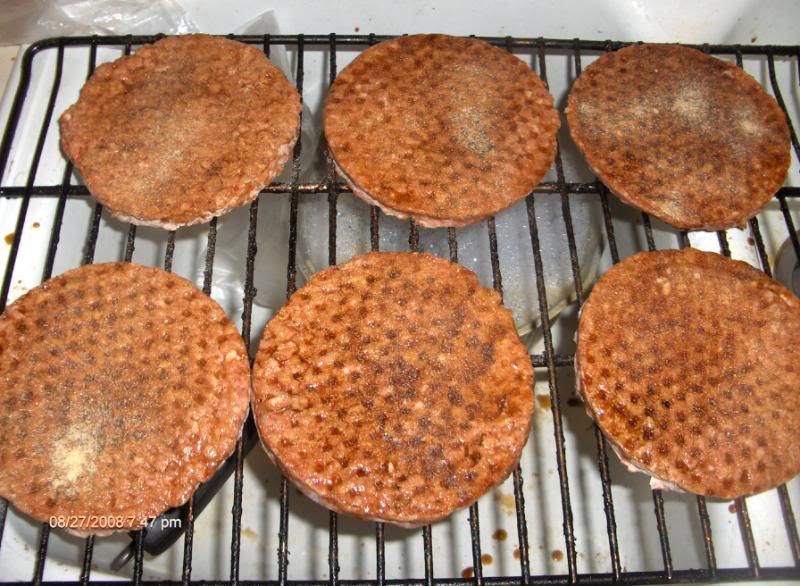 Painted with Youshidas, garlic, and lemon pepper.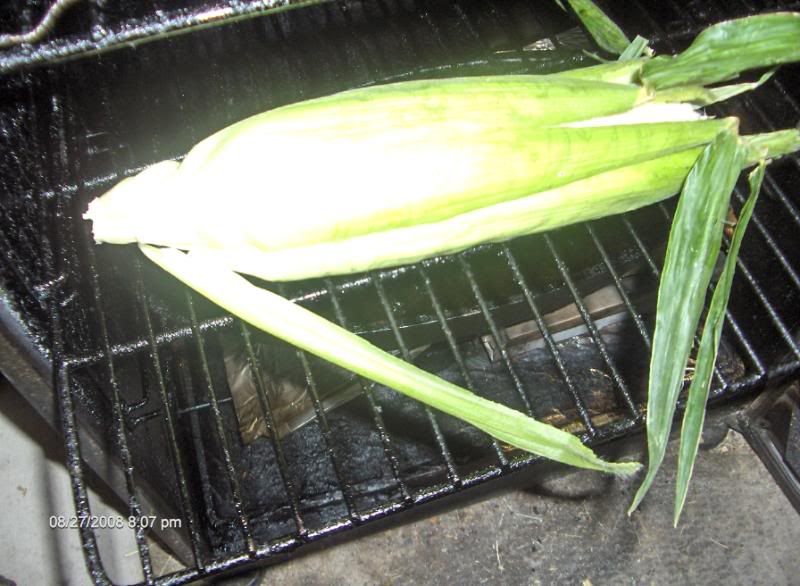 I got these for 5 for a dollar at Albertson's.
Thanks for watching.