I use this for a quick sauce.
Along with this.
Add these to taste. Parmesan cheese, Smart Balance, basil and gran garlic.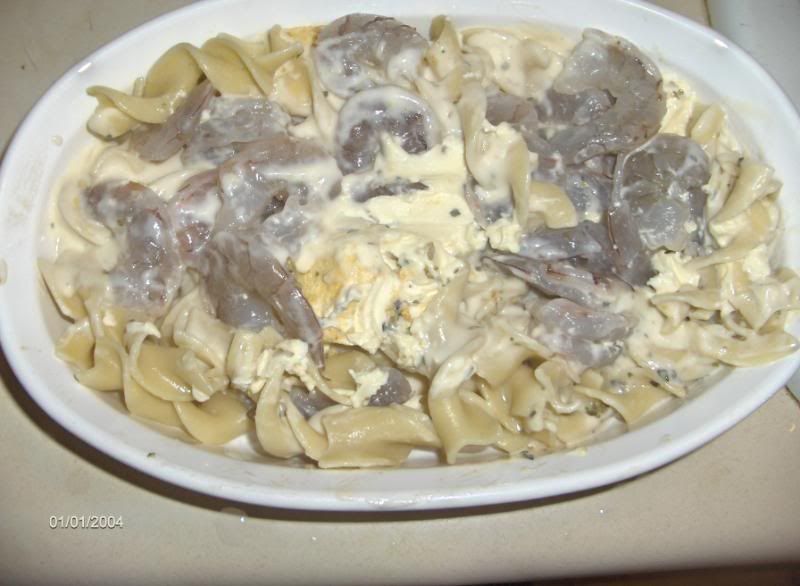 All mixed up.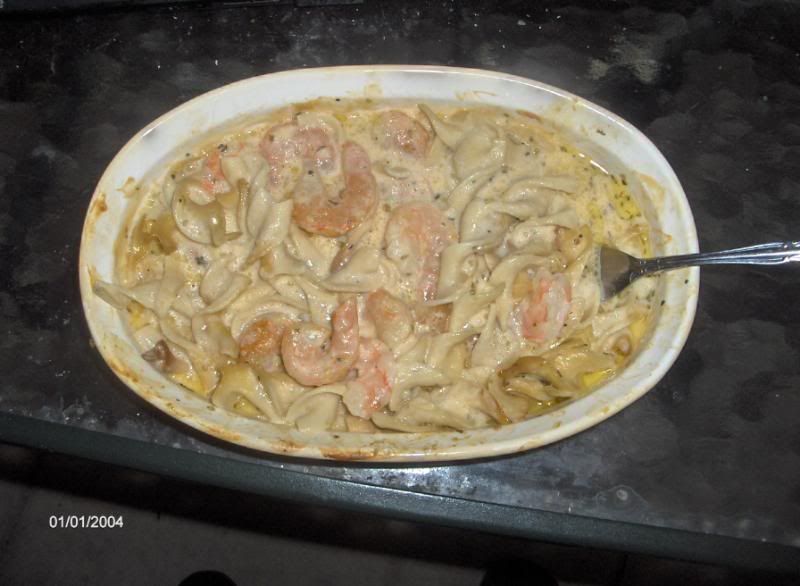 Pasta was pre cooked, sauce heated in pan with ingredients, shrimp were raw.
Smoked at 165 with hickory until shrimp were cooked, I am thinking maybe 1 1/2 hour.
It tasted 10 times better than it looks, poor presentation doesn't help sorry, I was too hungry to plate it.
Thanks for watching.