3 day sale at Acme had chuck roasts on sale for $1.99lb so of course I grabbed a few.
With the first one I decided to try it in a chili, smoked of course.
Now before I begin I do want to say that although it was good I really wish I had tossed in a can of chipotles in adobo sauce for that deep, nice, bold chipotle flavor.
So...
Took a 3lb chuckie and rubbed it in chipotle mustard and chipotle rub and let it sit for about 4 hours in the fridge.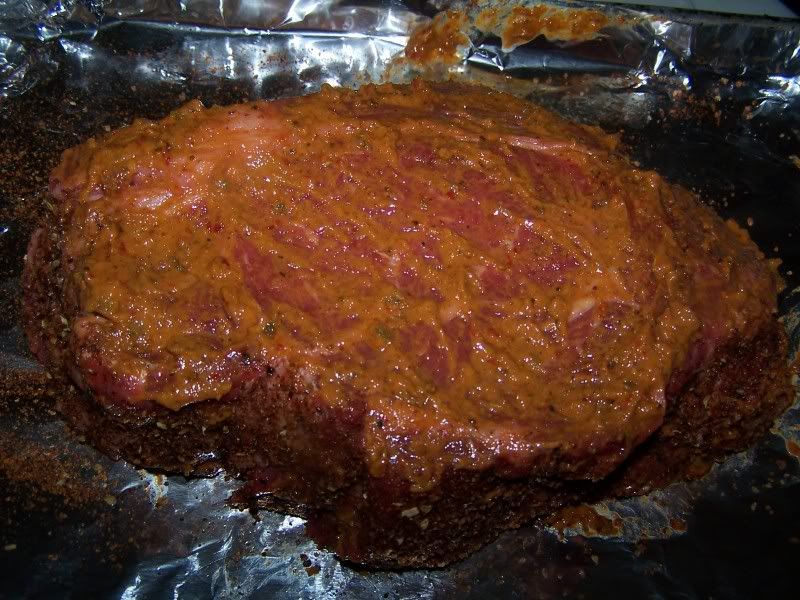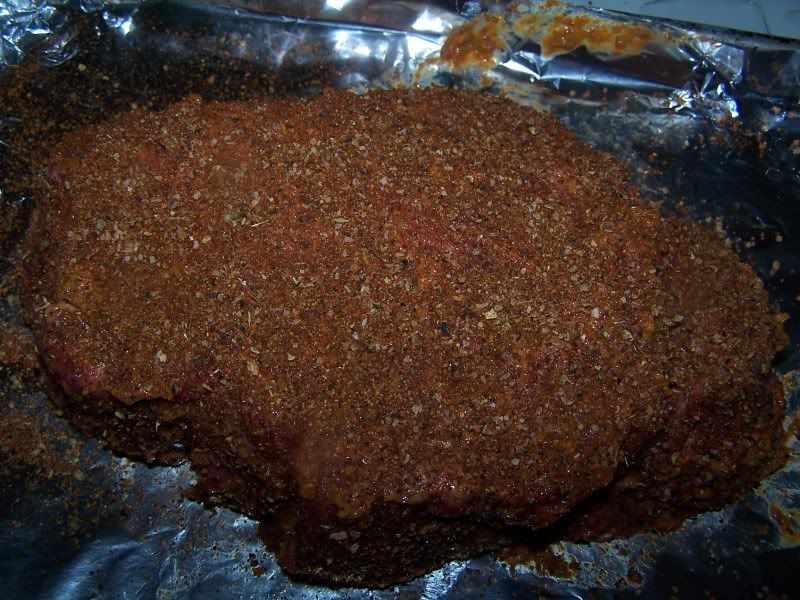 Tossed on the smoker at 225 over oak and a touch of peach
Since the chili was for the next day (overnight rest) I threw on some whole chicken legs.
On the left is Applebee's new rub they use on their baby backs that I figured I would try, on the left is some chipotle rub from Rivet (thanks)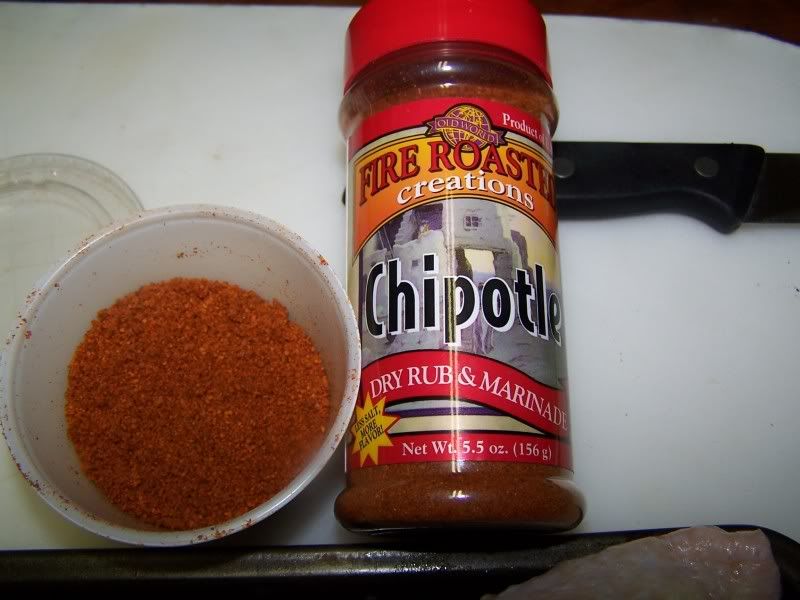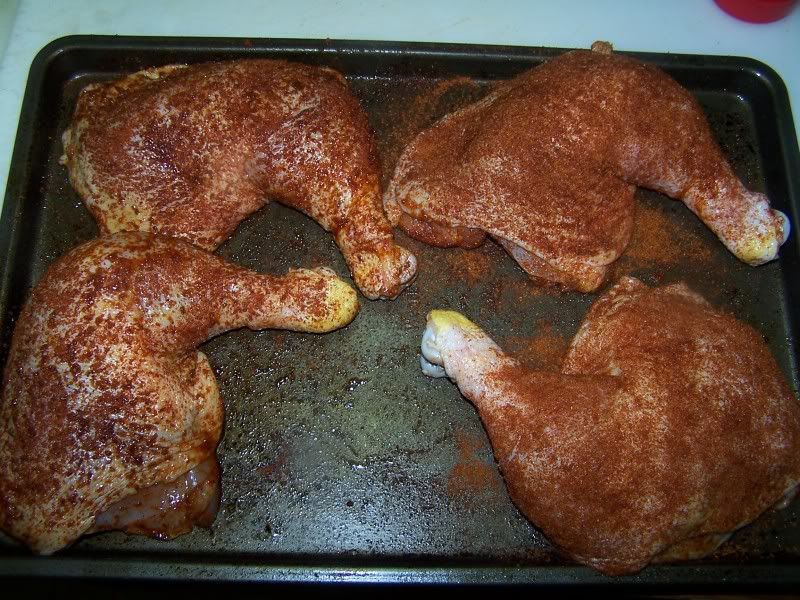 Also took the remaining 3 legs and rubbed with some tender quick and plain chipotle powder, rested 4 hours (6-8 would have been better) rinsed and rubbed with my chipotle rub.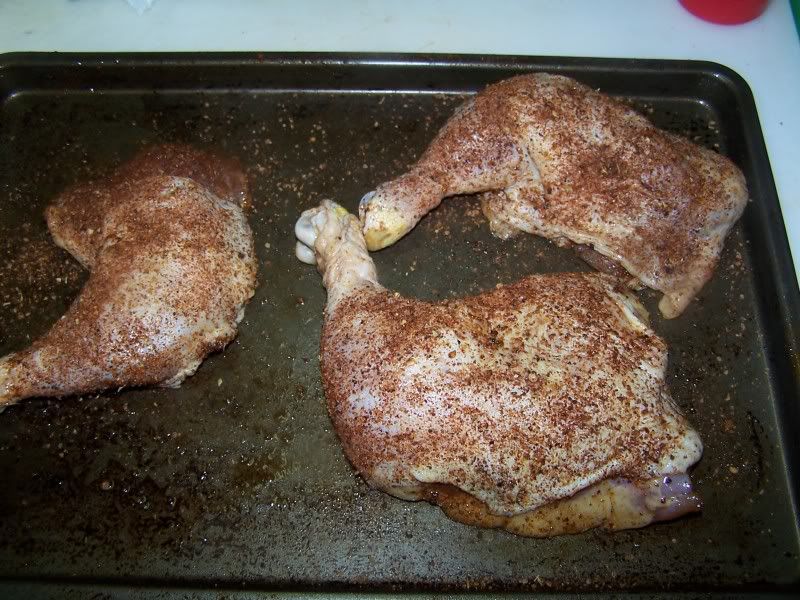 Top two Applebee rub, bottom two chipotle rub from Rivet, middle 3 TQ and chipotle cured.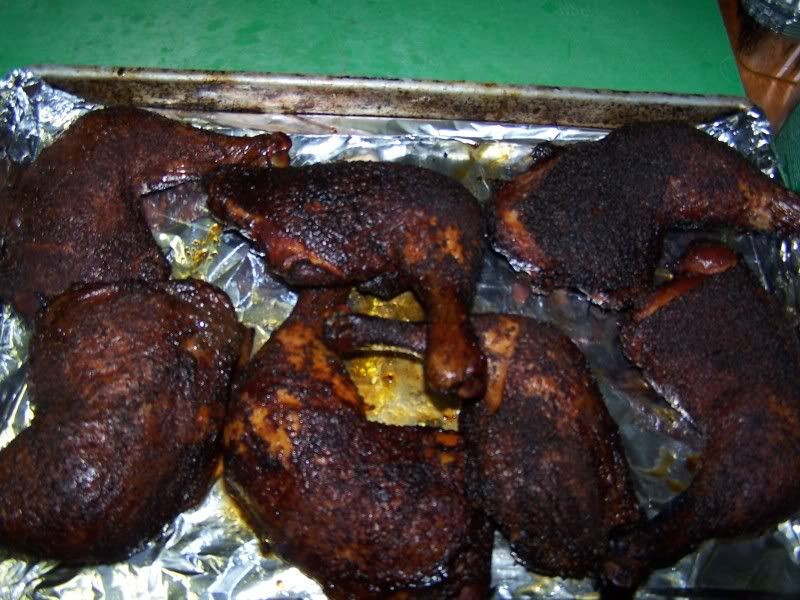 Applebee rub was very salty, a bit more bite than I would have expected from a chain restaurant. Chipotle rubbed were pretty good and I'll definitely use that bottle up. Cured and chipotle rubbed were good as well, I (of course) love my rub and the TQ w/ chipotle, what it cured, was really good too.
Now, back to the main course.
I smoked the chuckie with a pan underneath with beef broth to catch the drippings. Some more beef broth with an anaheim pepper from the garden to add smoky pepper flavor to the base. Whole canned tomatoes and an onion that ended up diced and into the mix.
Spritzed with apple juice every hour after the first hour, would have used beef broth but was spritzing the chicken with apple.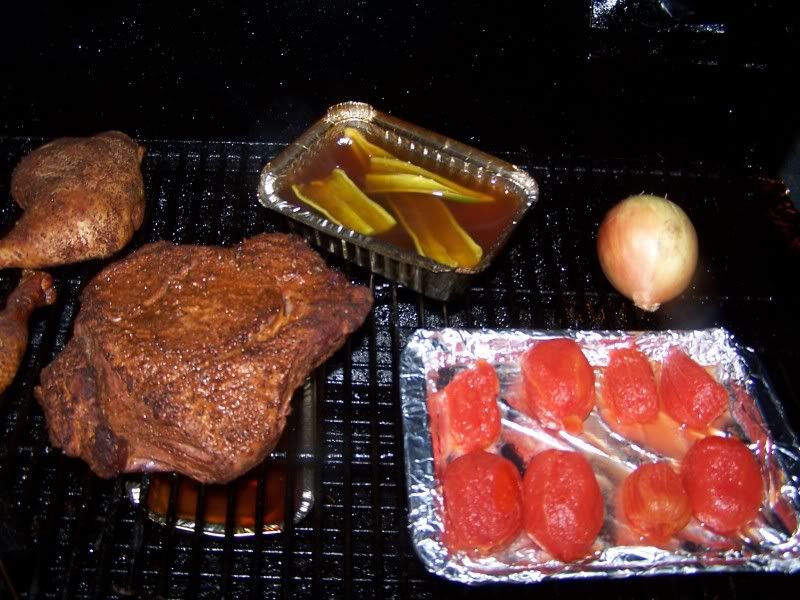 Had also smoked a half chub of sausage I had in the freezer, mashed it up and sauteed half a raw onion, green bell pepper and 3 jalapenos in a little olive oil.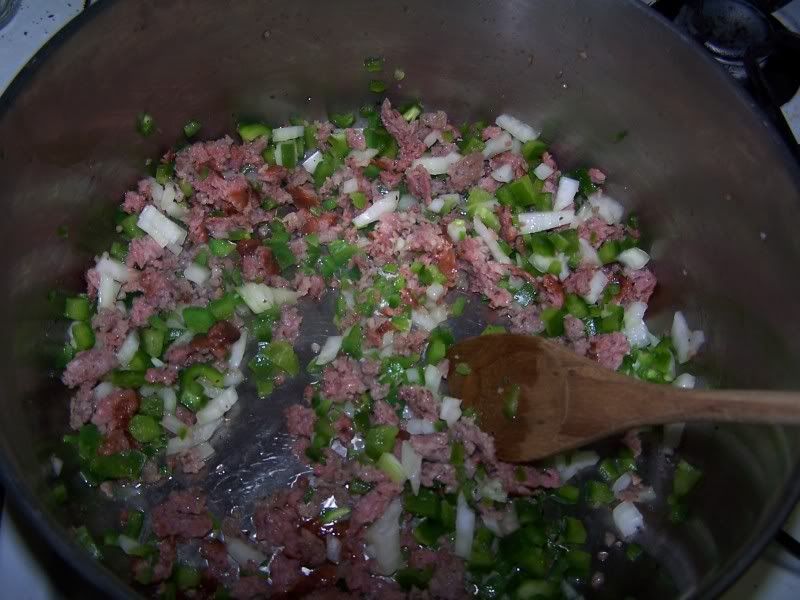 Once the onion and tomatoes were done (about an hour and a half) I chopped them up and added to the pot, also forgot-did 7-8 cloves of garlic smoked to add. Tossed the anaheim and reserved the broth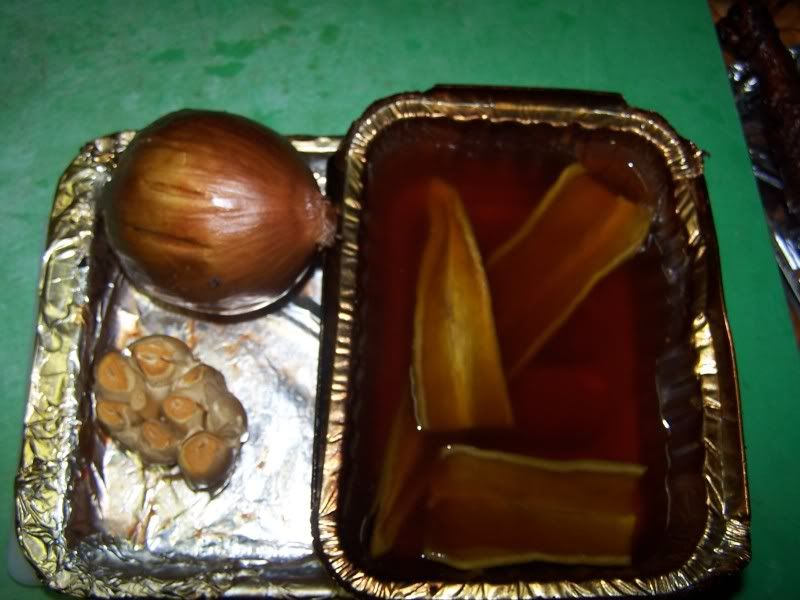 Pulled the chuckie when it hit 160 and dropped in the pot of long simmering (about 2 hours wototal simmering time) chili sauce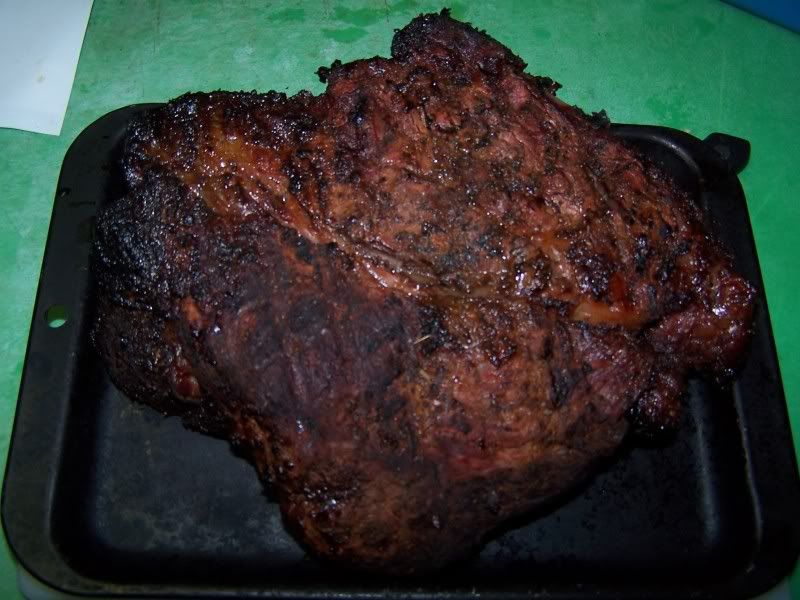 Brought it up to 205, shredded and cooled overnight to reheat the next day with some bread for dipping.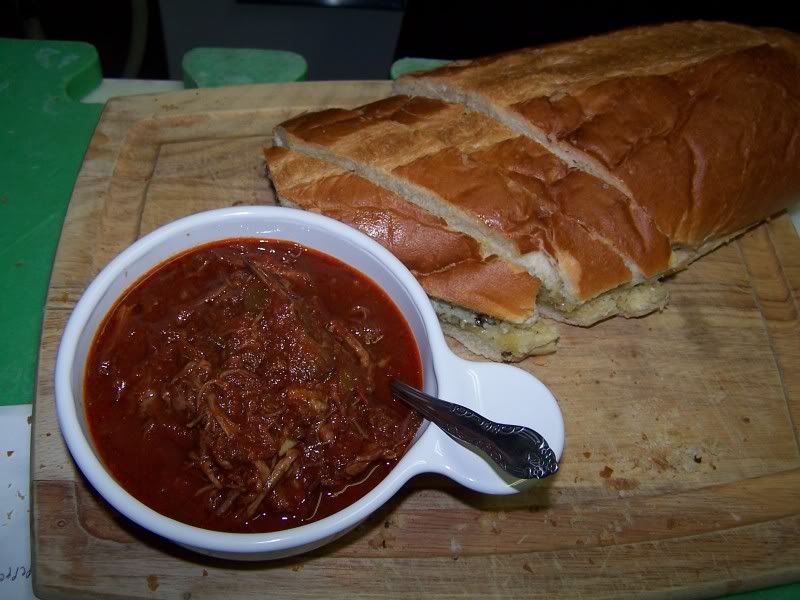 Now as I said a can of chipotles would have been great. I didn't taste test as I was making it and was mostly going with the flow so it was a little weak on flavor.
Good for some people but I prefer a bit more heat/flavor.
After tasting it on the reheat I added a bit more chipotle powder and a good few heaping spoonfuls of Rivet's cayenne jalapeno smoked salsa and that made it a meal worth talking about.
So overall it came out alright but I would recommend adding more of this and that if trying a smoked chili, taste test-I know better but just didn't.
A special thanks go out to Rivet for the salsa that turned my "just ok" chuckie chili into a great dish I really enjoyed.