I had a taste for some beef tonight and stopped in at Krogers, this is what I found.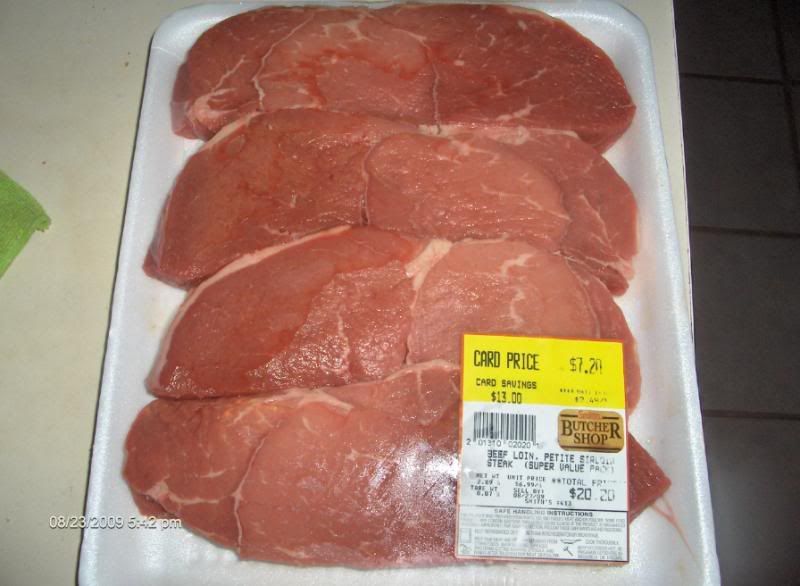 2.49 a pound.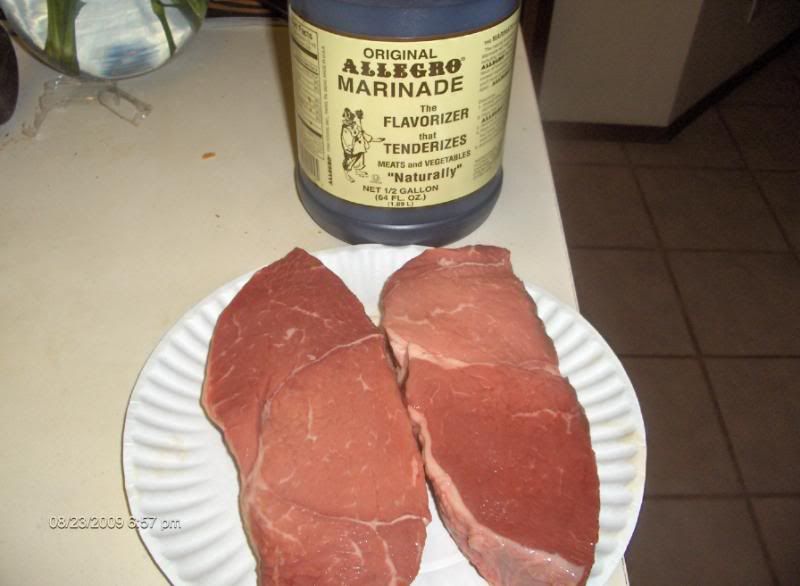 Marinading with some marinade Dave Piginit sent me, thanks man, first time I am using it.
Pretty lean and a bit thin, I am going to have to be careful on the sear.