been a while since i last posted but being i started some canadian bacon, and i had this last 3 pak of ribs from a case i had boughten a little while back. i thought i would try curing them with tenderquick. i pulled the membrane off. the total package weight was 3.83 lbs so at 1 Tablesoon per pound i used a lil more than 1 and 1/3 tablespoons per rack. on the bone side i spread out a teaspoon and rubbed it in and the remainder went on the meat side. after 12 hours i rinsed off and took a piece off the end and microwaved it til it was cooked just so i could taste it to ck salt level. was good so i took the basic rub i usually use and made some up with out salt, figured the salt in the tenderquick be good enough and with a little mustard slather applied the rub and let set overnight.
here we are ready to go to smoker.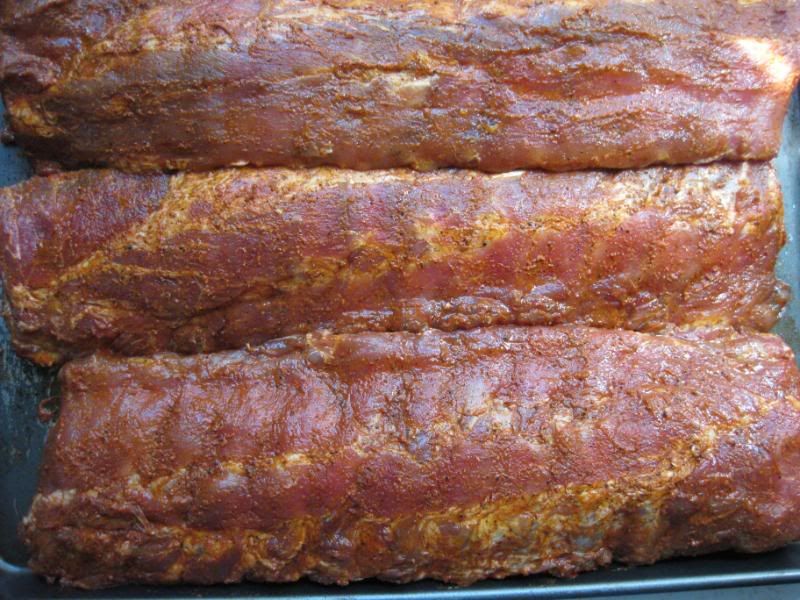 after 2 hours ready for foil.
and here we are after 1.5 hours in foil. i added some apple juice while in foil.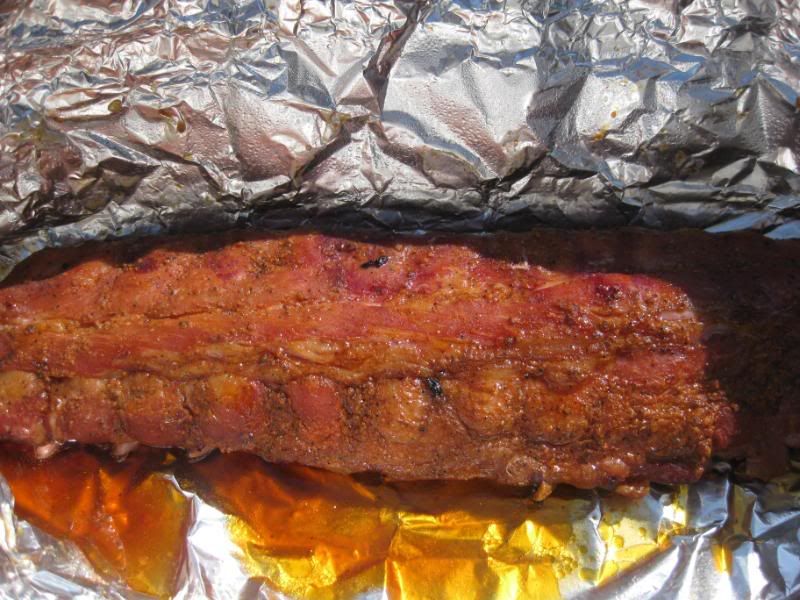 about 1 hour later...
brushed on a couple layers of sweet baby rays chipolte.
here we are with garden food, cucumbers and cream over fresh boiled taters and butter, a lil smoked cabbage, and the ribs.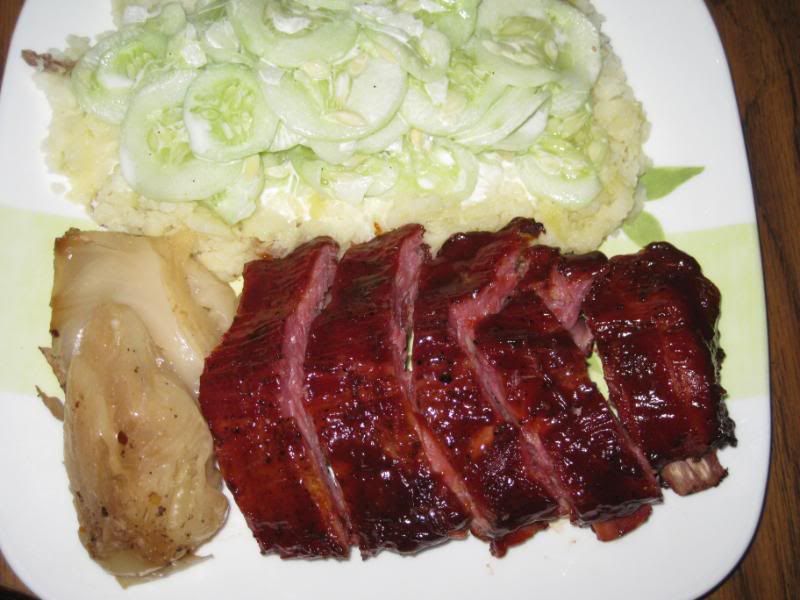 close up of the ribs showing cure penetration. they were really hammy tasting!!! was a good mix with the sauce.
thks for checking m pix!!!