The other night I smoked a meatloaf and a few chicken thighs. We had the meatloaf that night, but saved the thighs for an easy dinner later in the week. We were going to just have BBQ chicken pizzas, but the old lady had a better idea...
Here's the chicken...It was rubbed with the Strawberry's Grand Champion rub (thanks Rivet, I am now addicted to this stuff - I put it in my coffee
) and smoked over oak at about 225*.
Sauteed bacon & onion...
Meat/onion ready to go...
We used that pillsbury thin crust pizza crust that comes in a tube. Stuffed it with the goods and threw some cheddar slices on there.
Folded and ready for the oven (yes, I will probably try these in the smoker next time, but we were rather hungry
)...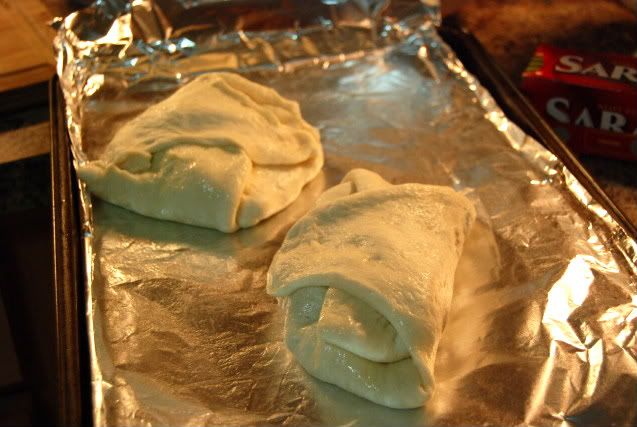 Well, we served them up with some Curley's Mesquite for dipping and they were really tasty! The Curley's was great too - I think Mrs. Meatball has a favorite new sauce now.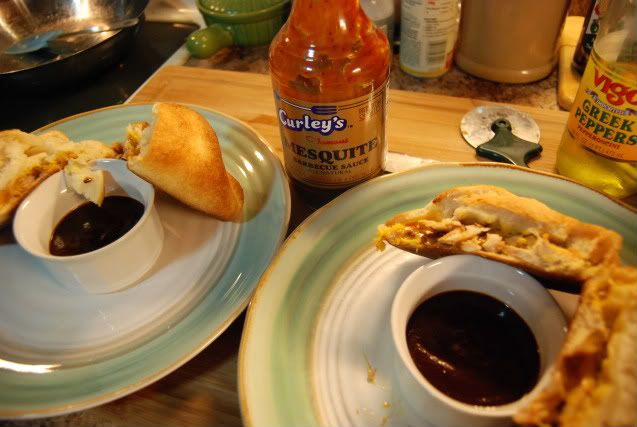 We also considered putting the Q sauce inside and dipping in ranch...maybe next time, because there will be plenty of next times for these!