Hi All! The family and I just got back from Maine visiting the in-laws. I was put in charge of my Father in law's birthday dinner. I got a pork loin loin and rubbed it with some sea salt ( I was in ME ), CBP, Paprika, Garlic Salt, & Onion Powder.
Luckily my FIL has a Weber kettle. I wanted to kinda slow cook but not too slow. We were at the beach all day so time was short. No time for a long one. Anyway I fired it up with the old electric starter my FIL had. Good laughing, sparks from his Cowboy lump were flying everywhere.
This was after an hour on. I put the mesquite chips up on the grate as I didn't want the fire getting any hotter. It worked just fine that way.
Off the grill with a nice bark. I was impressed by the bark I was able to get off the kettle in such a short time.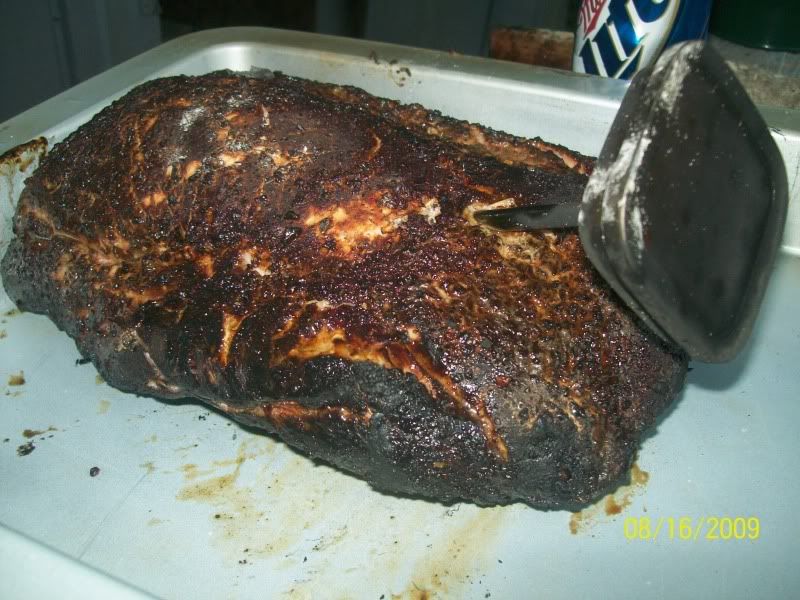 I cooked it at higher temps than I normally would but it came out good. Nice bark & juicy. Very little smoke ring but I didn't want too much mesquite anyway, just a hint. The family loved it and we ate the leftovers today on the ride home in sammies. A good smoke even though I was out of my elements!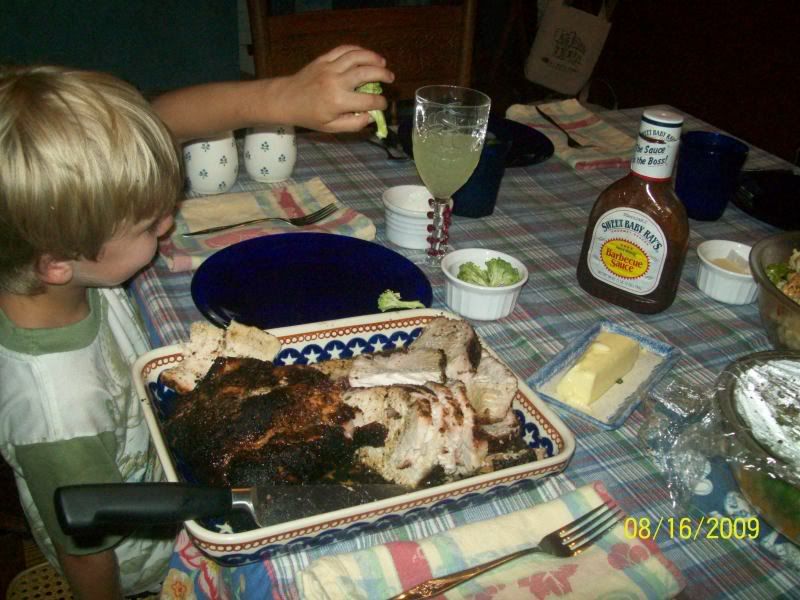 Hope you enjoyed the Qview!