Did an exchange with JustPassingThru and recently received his package with lots of goodies in it.
Vanilla coffee, vanilla perfume, vanilla powder, a bottle of pineapple vinegar, coconut essence (coconut extract) and 4 sample jams.
I had to look up the names for a few of them since they were in French.
Coco and Banane were obviously coconut and banana, then there was pamplemousse which I figured pineapple but turns out pamplemousse is grapefruit and corosol which I had to search a bit to figure that one out but it is guanabana also known as soursop.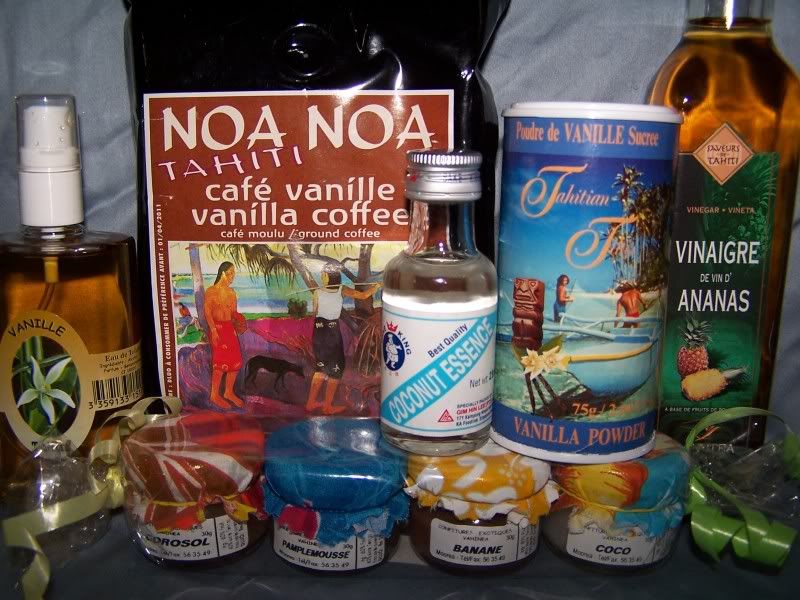 Thanks so much Gene, I loved the package and the smell of it alone was great.