I have made some country style ribs before, but here is my first shot at a full rack. I was running around trying to get the ribs ready so I didn't get any early picks. I picked these up on sale at my local Wegmans. They came prerubbed and vacuum sealed.
I used the 2.5-1.5-1 method. My fake smoker only goes as low as 270 degrees, so it cooked a little faster than I wanted. 1st shot is after 2.5 hours and getting some sauce before I wrapped it in the foil. the sauce is a mix of store bought BBQ sauce, vinegar, water and most of the spices found
here
in estimated amounts (I kinda guessed at what looked like a good amount for how much sauce I was making).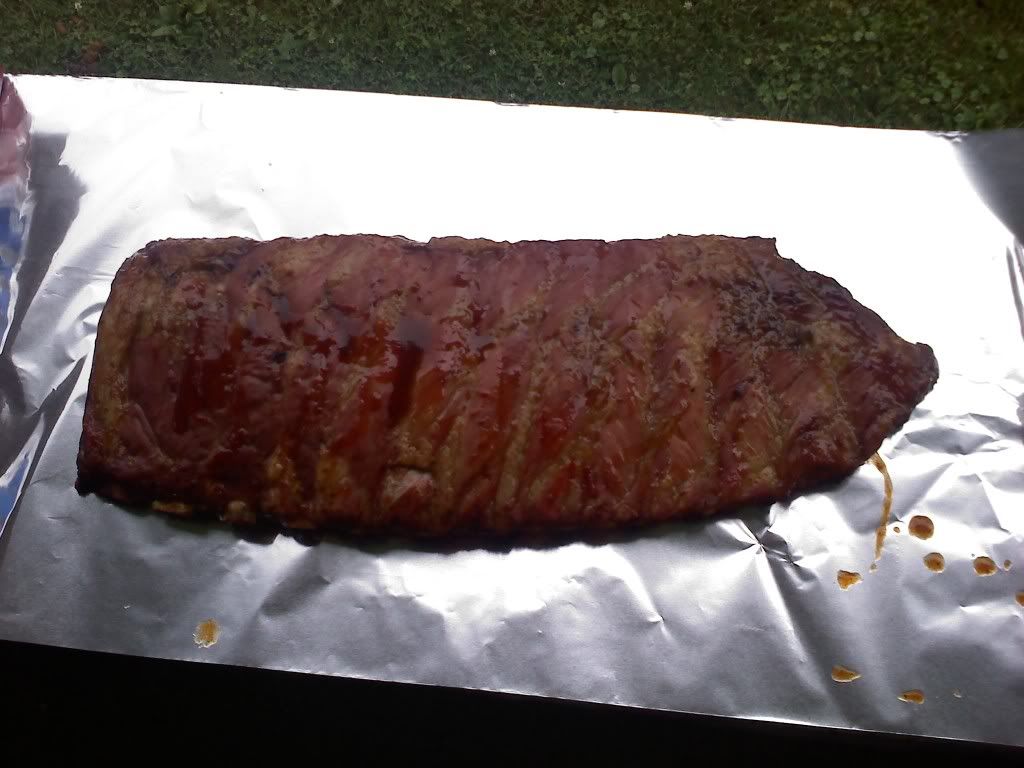 Unwrapped after 1.5 hours and another slathering of sauce.
All done!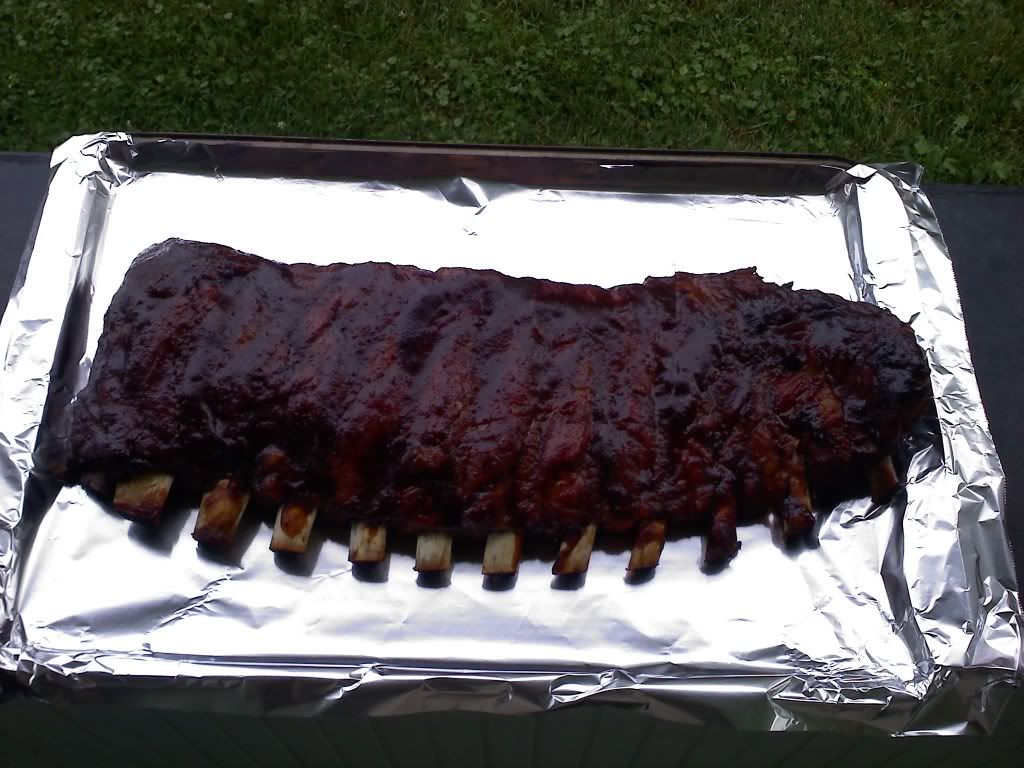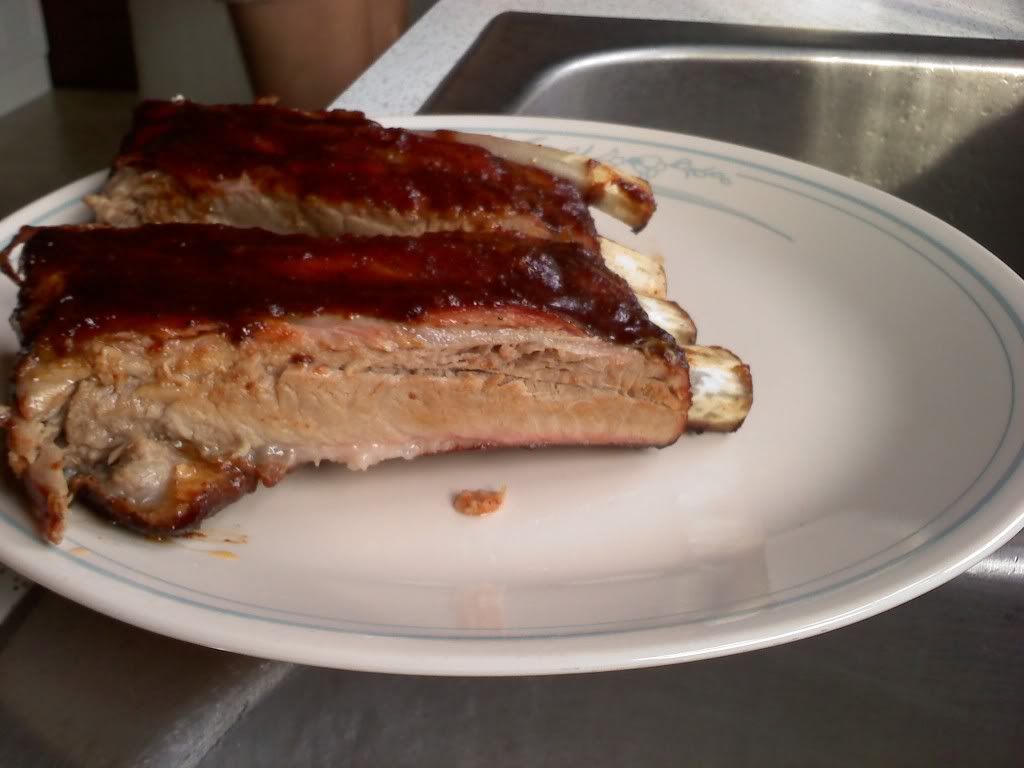 They turned out GREAT!