The fatty throwdown got me inspired. I couldn't think of any good ideas that my wife would actually eat with the secret ingredients, so I figured I woudl start simple.
FMCowboy inspired me with his Fattie Italiano, so I figured I would try something like that to start out. So I started out with just about a pound of mild italian sausage.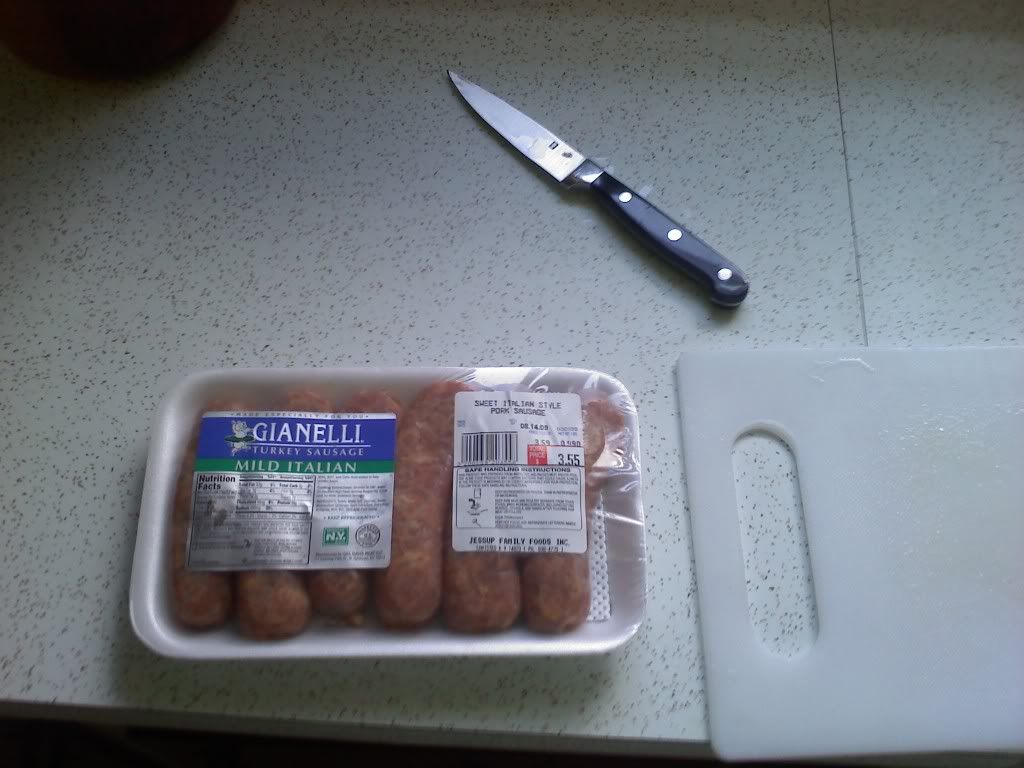 I just now realized while looking at the picture that it was turkey sausage... I had no idea. I don't usually buy the links but it was all they had that day. I thought the color looked a bit different that usual.
Frying up some peppers and onions to go inside. I personally don't really like P&O but the wife loves them, and they do add a nice flavor.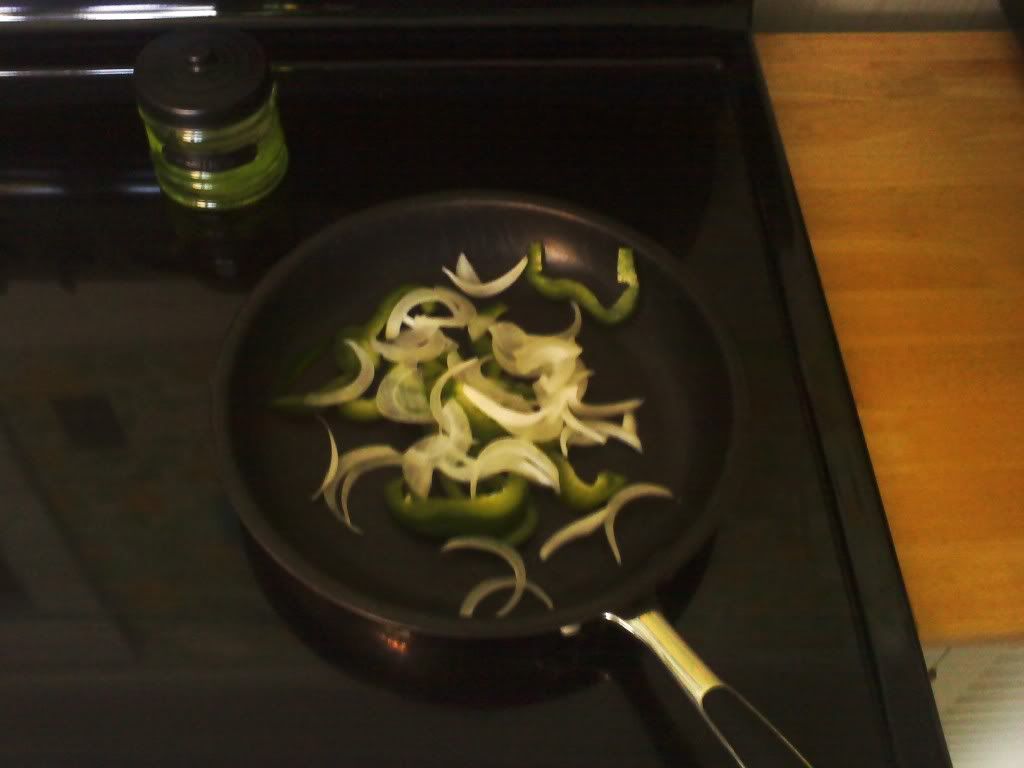 Pressed flat and adding ingredients. First layer is cappicola, then mozzerella cheese, followed by the P&O. Finished off with parmasian cheese and garlic powered (not pictured)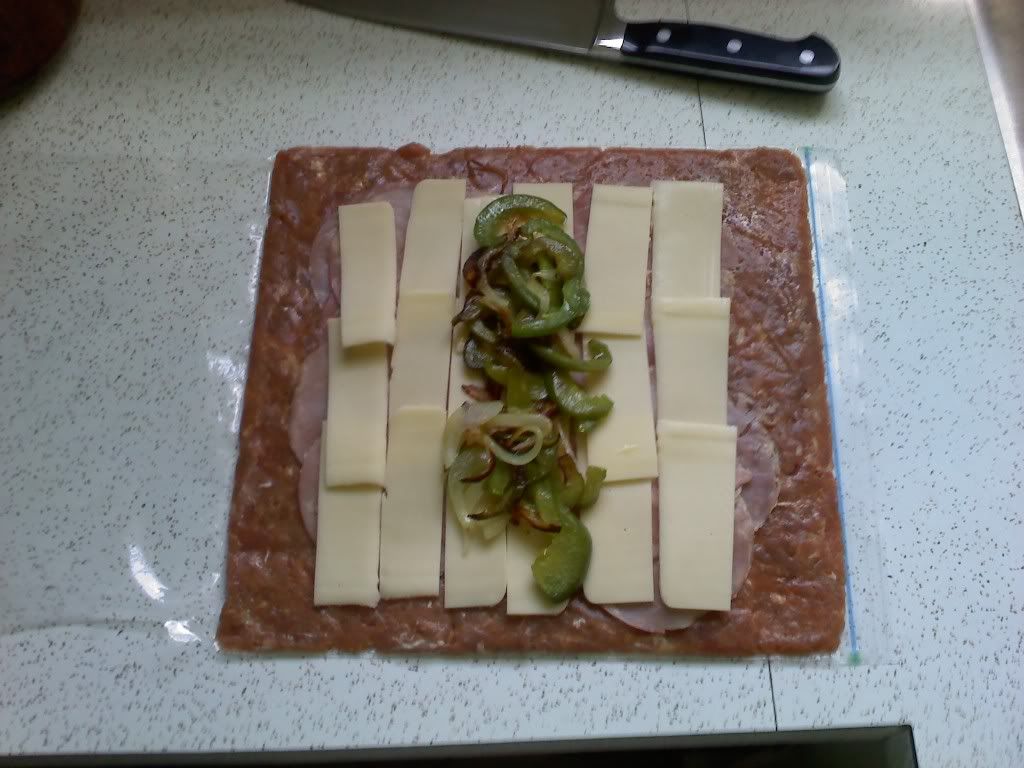 Rolled. Not bad for my first try.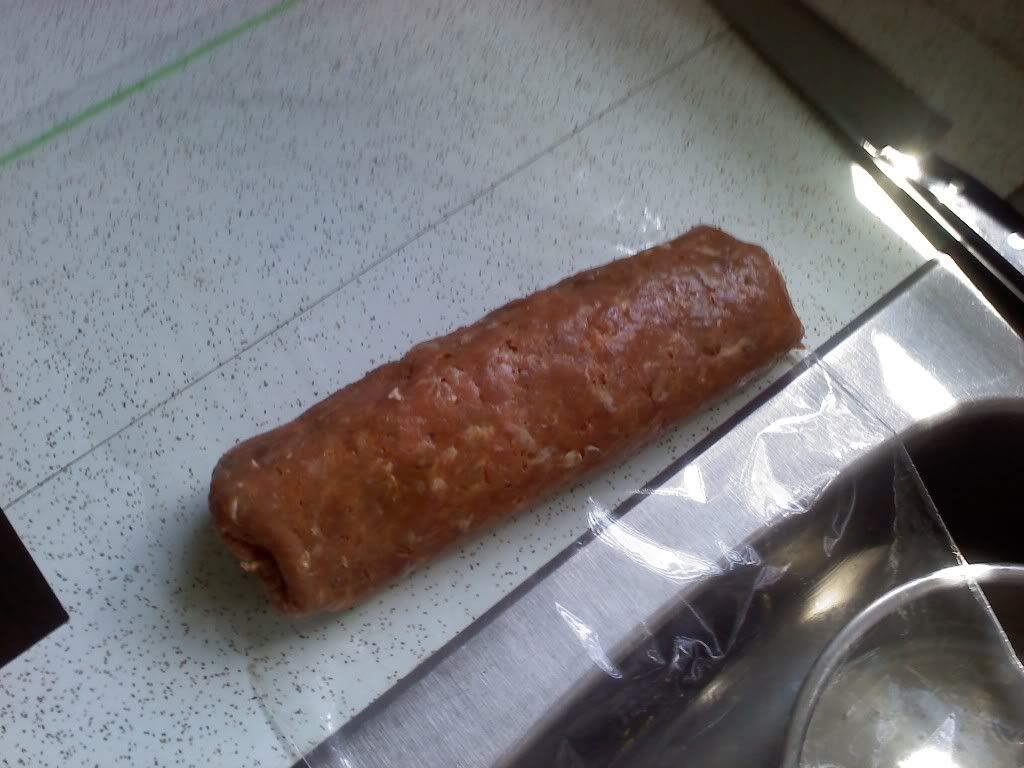 I didnt' want to get over my head with my first fatty, so no bacon weave, just rolled in the bacon (no pic).
Here it is all done. Looks like some sort of cacoon...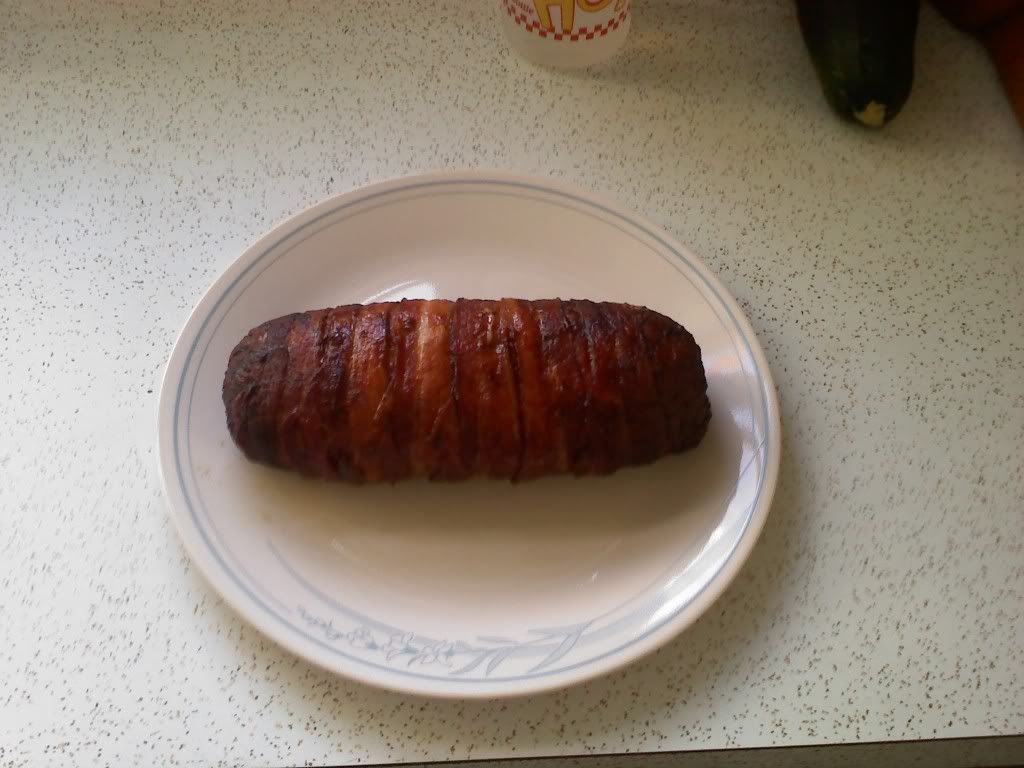 Sliced open to show tasty goodness (and smoke ring).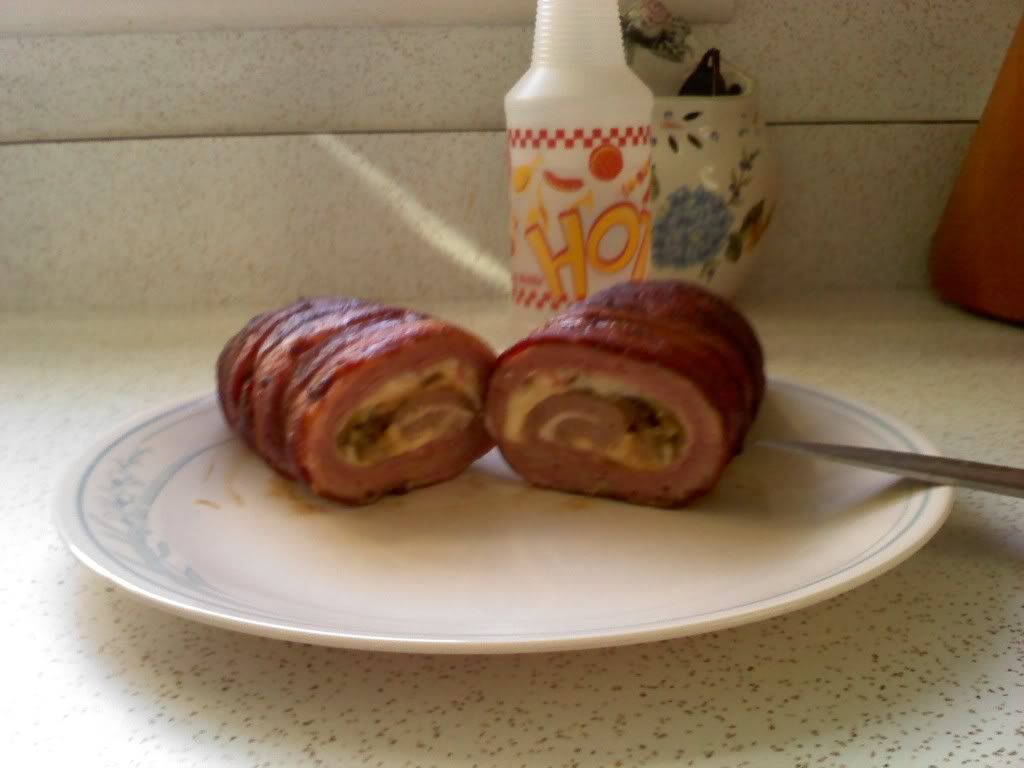 Oh crap... the picture is out of focus. O well, can't retake that picture now.
Overall, I thought it was really good. The wife even enjoyed it. I did think it was a little dry, which now makes sense with the turkey sausage. Had I known, I would have been a little more careful with the temps. I was busy workign on my garage (doing quite a bit of constuction) and the fattie cooked up to almost 190 degrees. Already ordered an wireless thermo so this doesn't happen again!