Ok, I must say, this was the shizzles!!! My Wife gave it a perfect 10. and she is stingly with giving even 8's or 9's. I agree it was that good. If anyone makes this, you will not be disappointed. Great cobmination of flavors.
Ingredients were:
Bacon, mild sausage, chicken, onions, peppers, mushrooms, smoked provolone, garlic, seasonings. Pretty simple but the perfect combo. The chicken was outstanding with the sausage and the filling.
Ok q view:
Some of the ingredients. (mushrooms n garlic not in shot)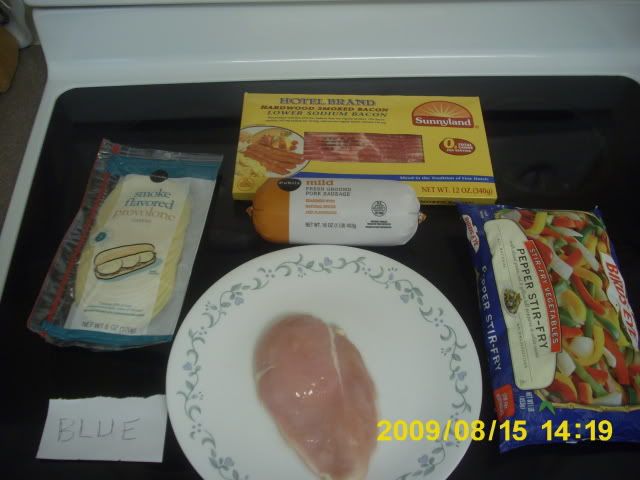 Here's the other 2 ingredients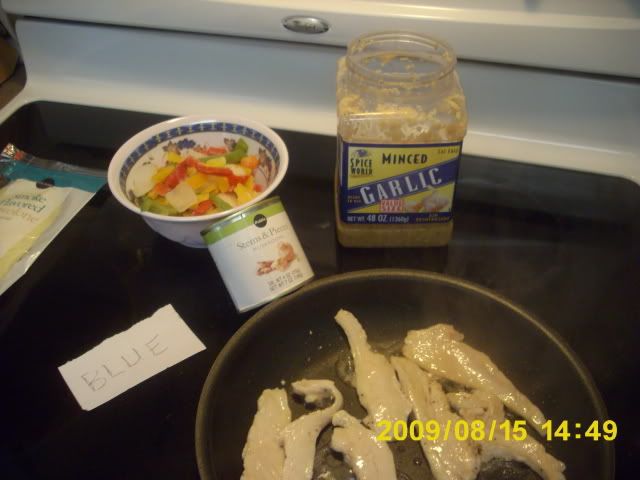 browning up the goodness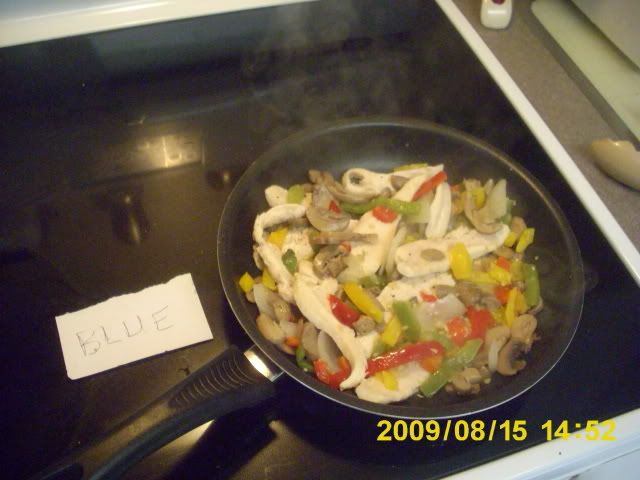 fillings almost done, smelled great!!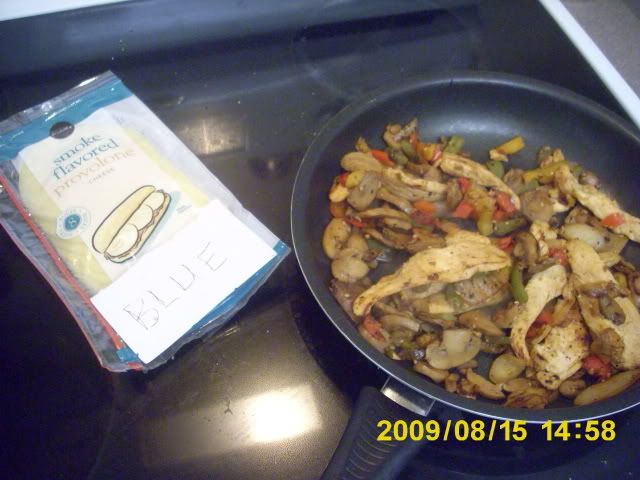 layered some smoked provolone, then the sauteed onions,peppers,mushrooms,garlic, n chicken
wrapped n ready to smoke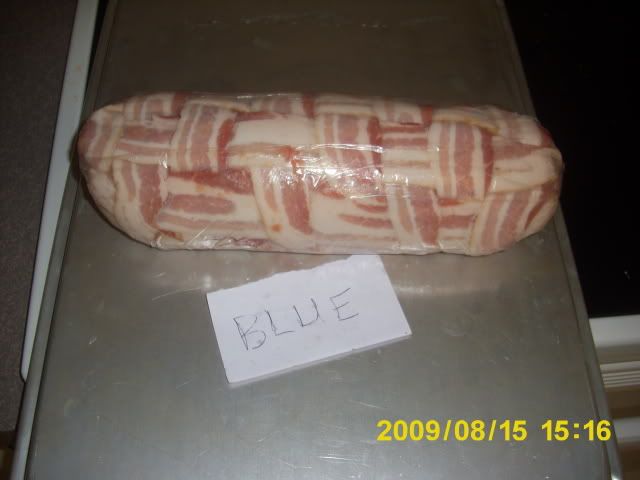 off the smoker at 165 degrees (a beauty isn't it)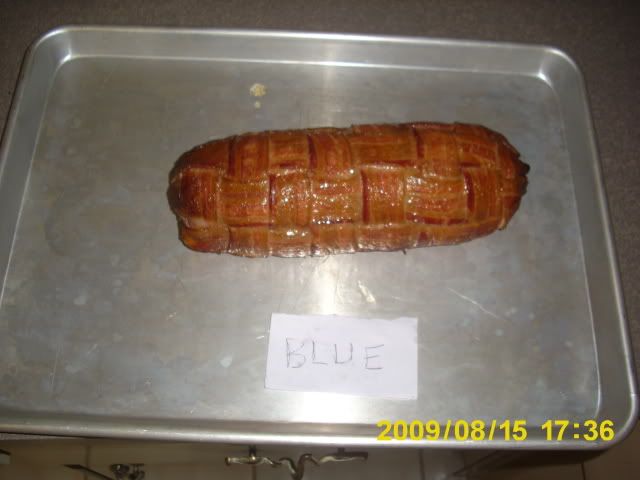 Wonderfully stuffed, colorful, n delicious.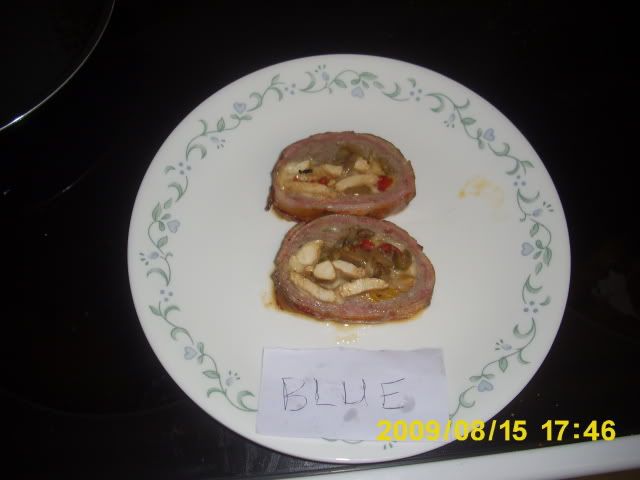 Look at that beautiful cheesy goodness cross section shot.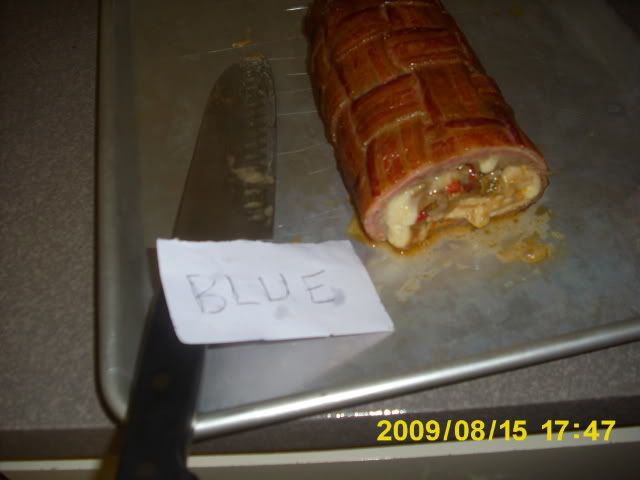 Served with some garlic mashed potatoes, corn, and even the tasty end cut.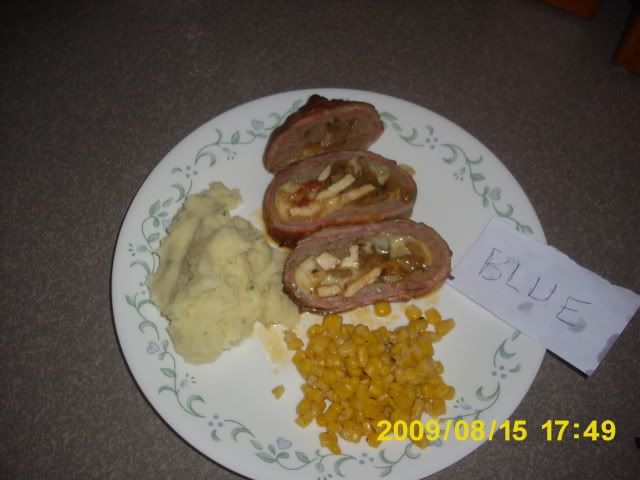 So what ya think?
FM