Several weeks ago I made two UDS smokers. My inaugural smoke was actually both cookers doing MOINK, two butts, and six beer can chickens for about 40 people. TOO BUSY to get any action photos of the first cook.
However, here is some QVIEW of my second cook.....just some ribs before we head to the rodeo tonight.
Here are the tools of the trade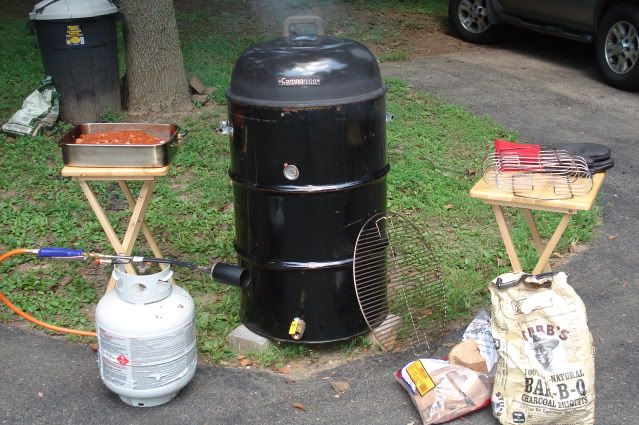 Ribs rubbed and ready
Ribs on the smoke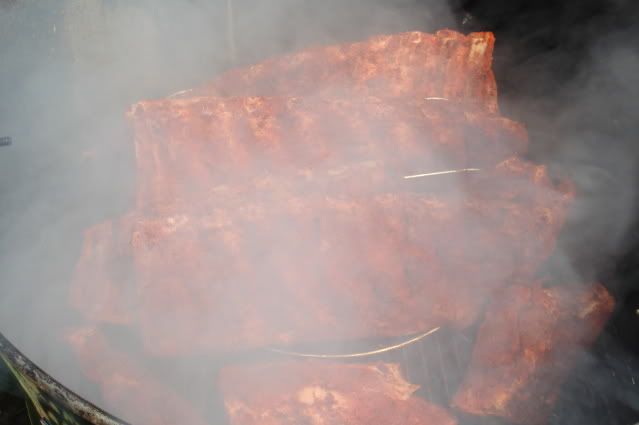 UDS doing its job
More to come when they are done.