I have been knocking my list of "To Do's" on the smoker out each weekend. This weekend I did a Fattie for the 1st time. Decided to do it biscuits and Gravy style. MMMMM.......
Heres the gravy. I let it thicken up quite a bit because I didn't want it to leak out of the fattie.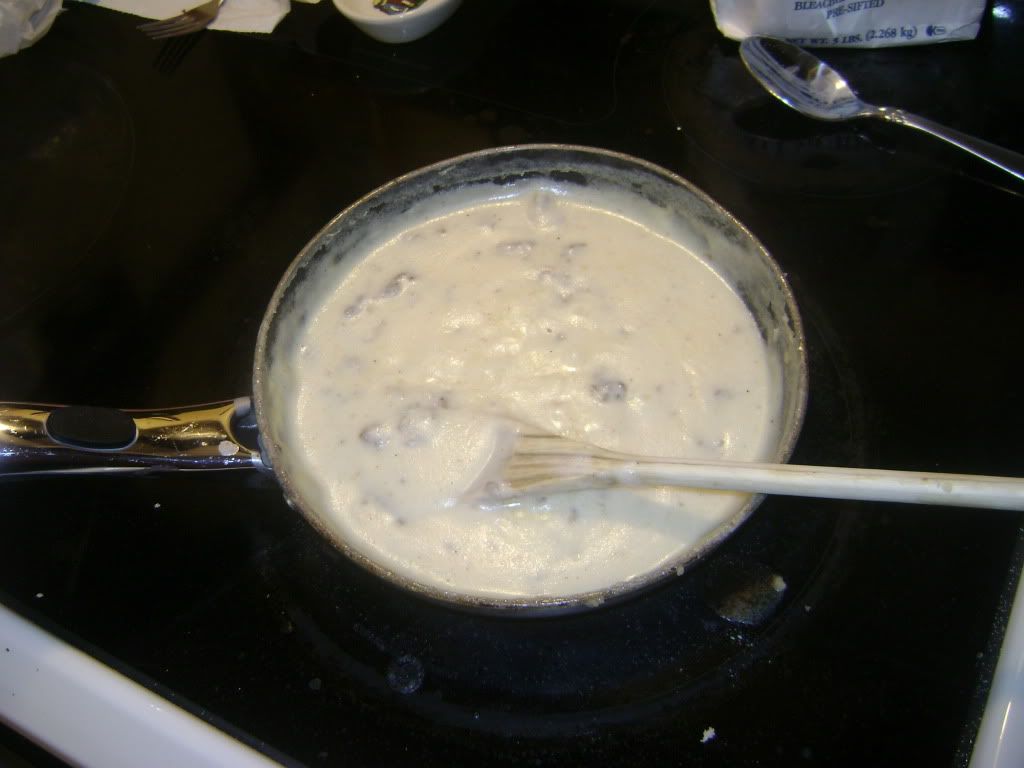 Here is the fattie pre-roll with 4 biscuits crumbled in it.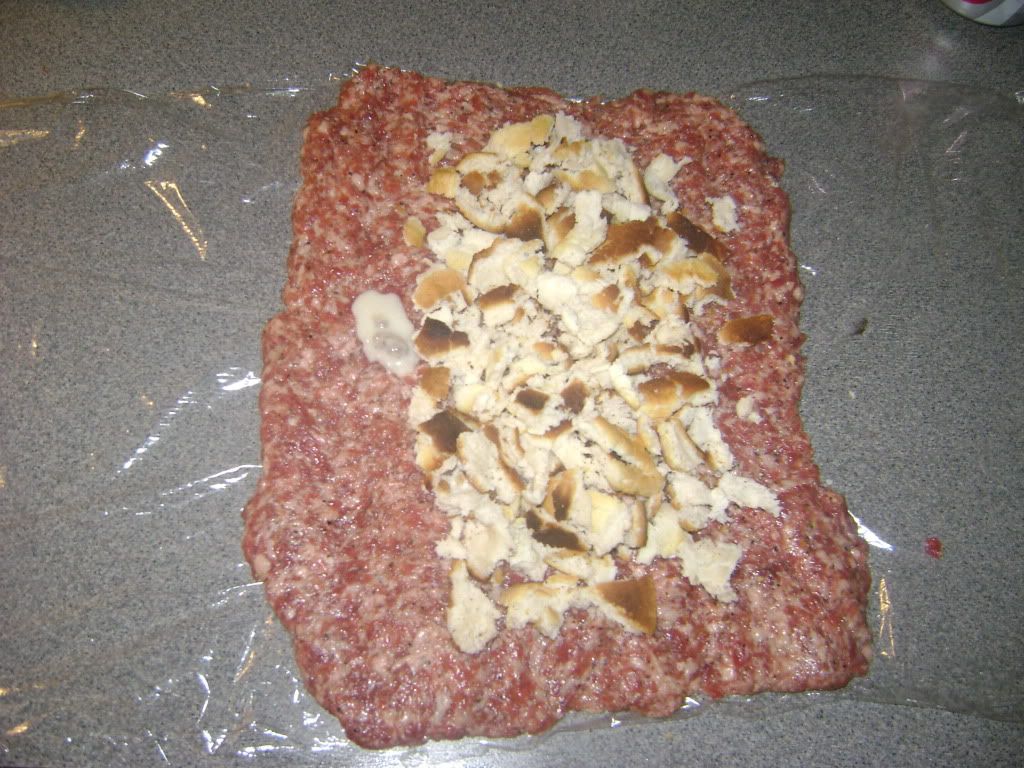 Here is the bacon weave. Its my first one so not to bad.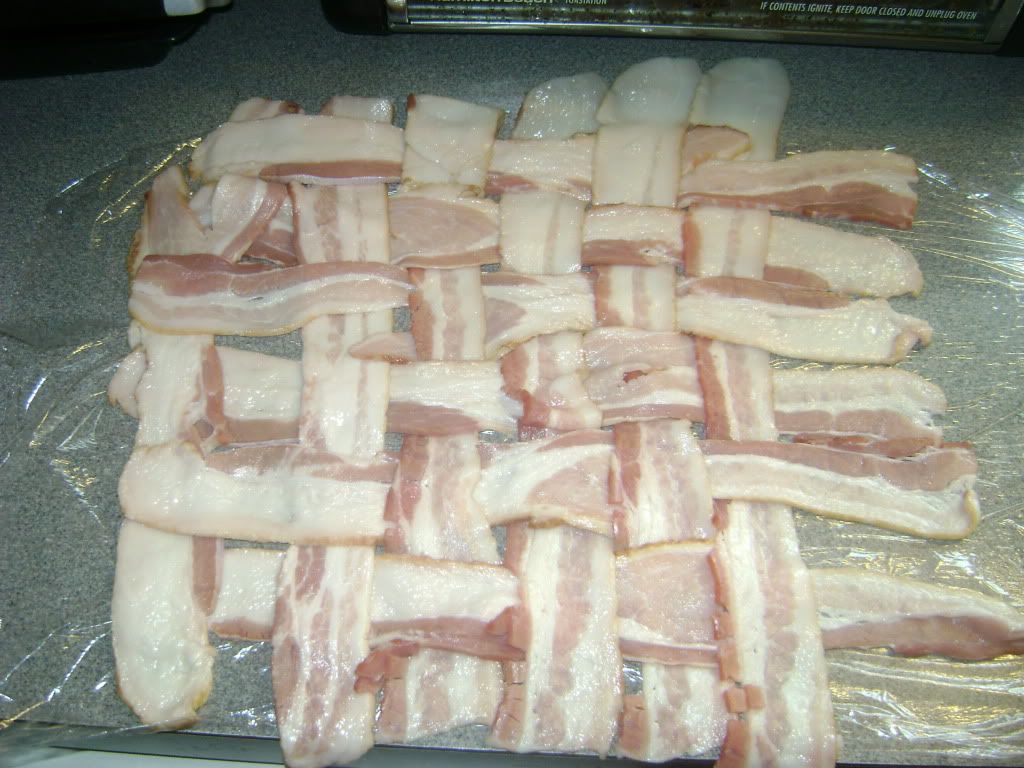 Here is the Completed Fattie.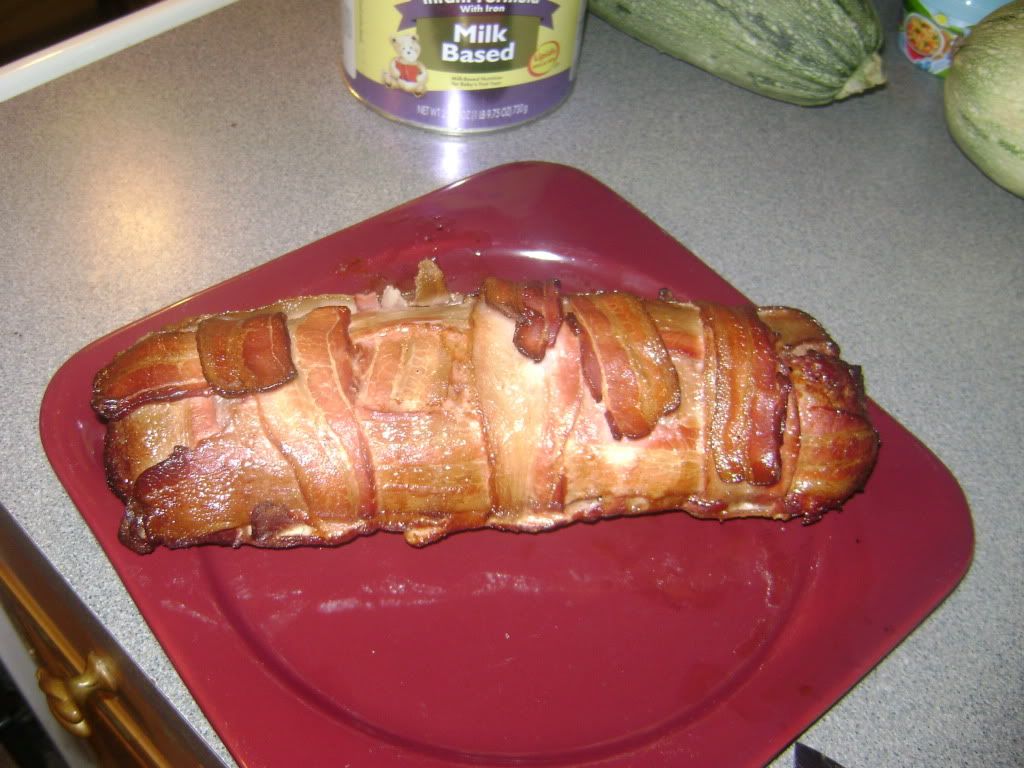 Here it is sliced. The Gravy and biskets ended up thickening quite a bit which worked out great. This way it didn't all run out when I sliced it. It was absolutley amazing. I have to make this again!!!!!
Here is the close up...
Over all great smoke for my first fattie. Cooked at or above 285 the whole time so that the bacon might crisp up. It really didn't crisp up that good. I cooked to an internal temp of 165. The thing was really good. The gravy really came through with great flavor.
Thanks for viewing!!!!!