So I have had a little bit of pastrami envy the past few weeks so I had to do one, or two...
I took two point corned beefs and soaked them for 36 hours changing the water every so often to try and get the salt down.
Rubbed the beef with paprika, black pepper, brown sugar, onion powder, garlic powder, a pinch of chili powder, corriander, and ground mustard.
Put in the GOSM at 225 with Pecan wood chips.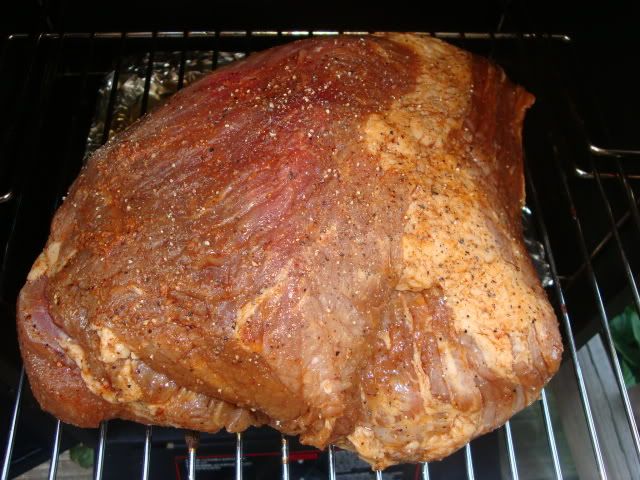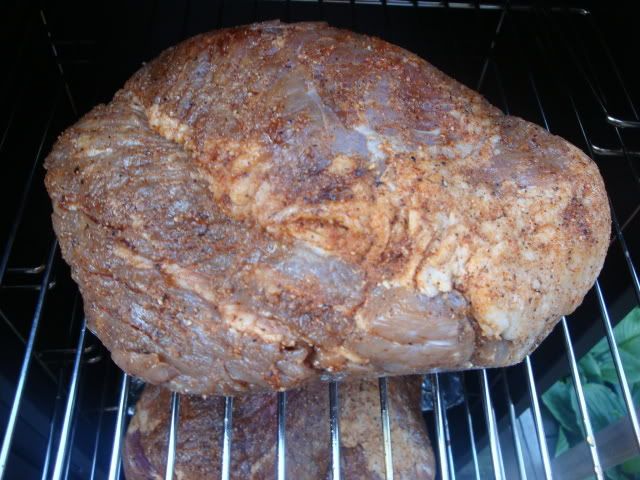 Pulled them out...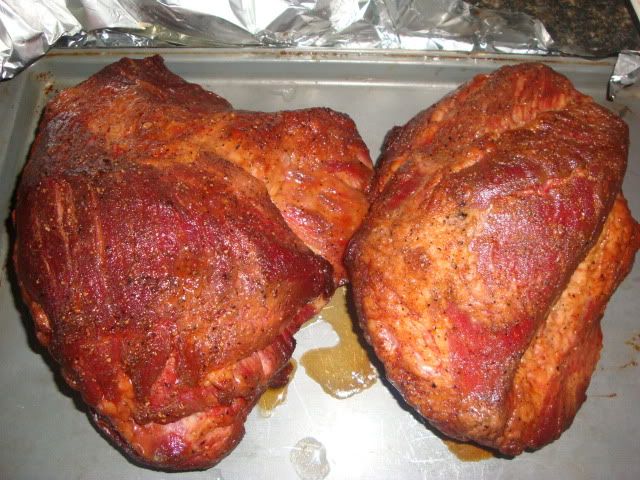 Sliced it up...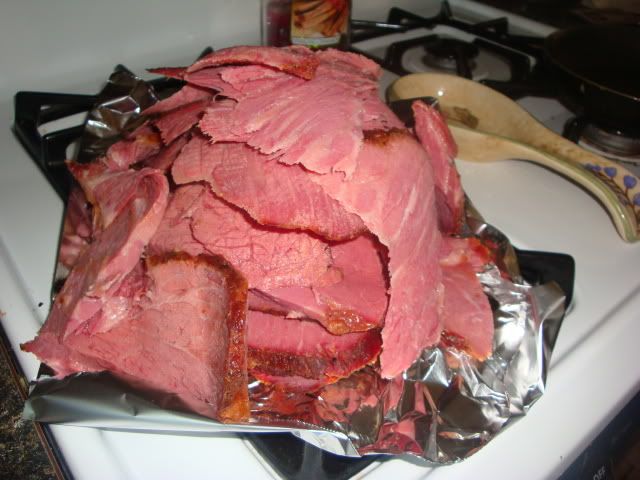 And made a sammy...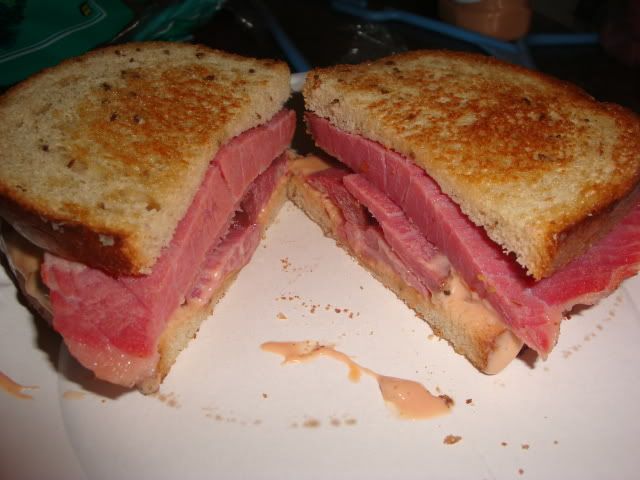 Next time I am going to do the flat cuts of corned beef... Less fat and easier to cut.
Thanks for stopping by!