I truely had know idea where to put this LOL. But here it is. I having been pondering making Smoked Spagetti Sauce. I used 2 pounds of ground pork and there was also a yellow pepper in there not sure why it isn't in the picture. Also around 2.5 tbsp red pepper flakes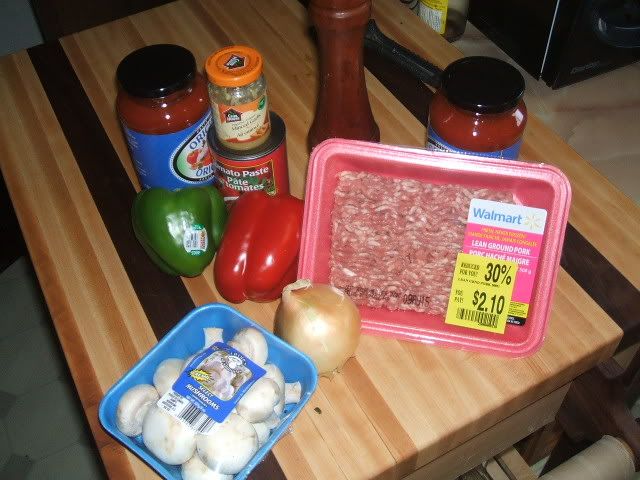 Such beautiful colors
Here we are after an hour. I have small chunks of hickory in the pan and a partial log of birch on the side for smoke.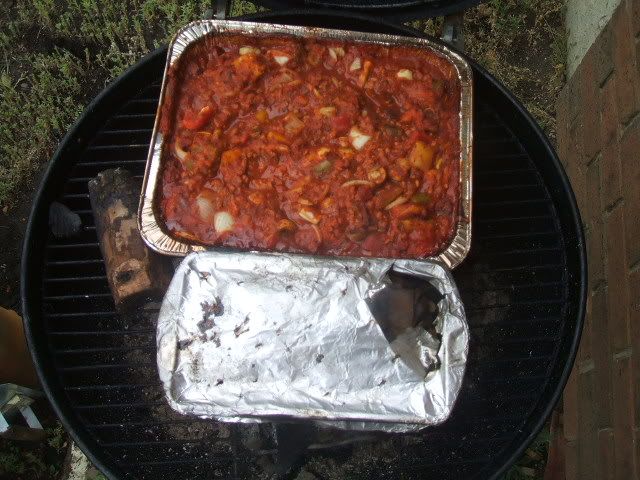 Starting to darken up nicely. I stirred every half hour to mix the smoke flavour throughout the sauce and not just the surface area.
I really wish this was a scratch"n"sniff. The aroma coming off is amazing. Into smaller pans about half full of spagetti. (plenty of sauce on top)
And of course I must have cheese on my pasta. I used kraft 4 cheese italiano. Which has provolone, mozzarella, parmesan, and emmental.
I thought about going back to the grill but opted to use broil in the oven.
Done and ready to chow down. I served this with some garlic toast
This here is another of those dishes I have made that I really think ya'll should try. I mean wow this food was great had just a wonderful lite smokey flavour.
And I know it is posted in the wrong place so if the mods can move it great. (but in my defence it was a great idea LOL)
Thanks for looking hope it has made your mouth water.