Went to the store tonight and they had some Italian sausage on sale...I just couldn't resist. The boss was home to document the play by play.
..topped with roasted peppers, poblano, red and jalapeno...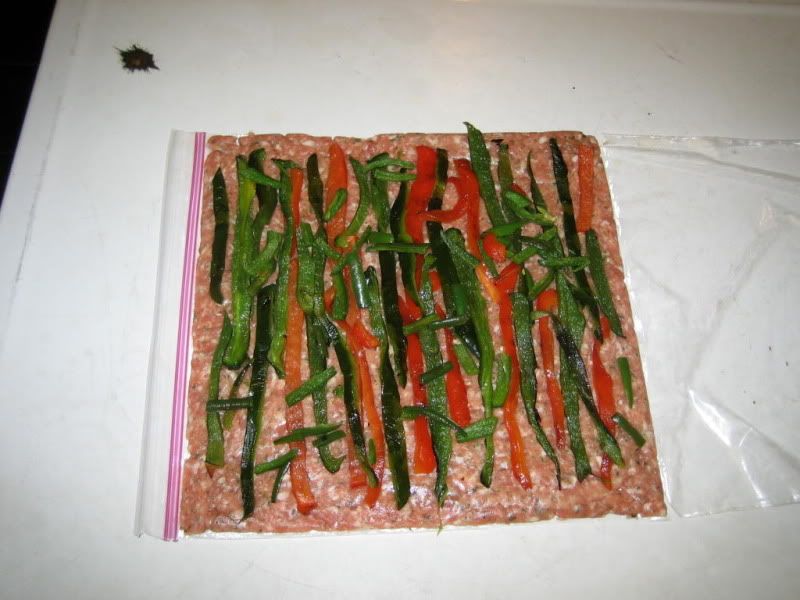 ...gotta have some cheese. Cheddar this go around.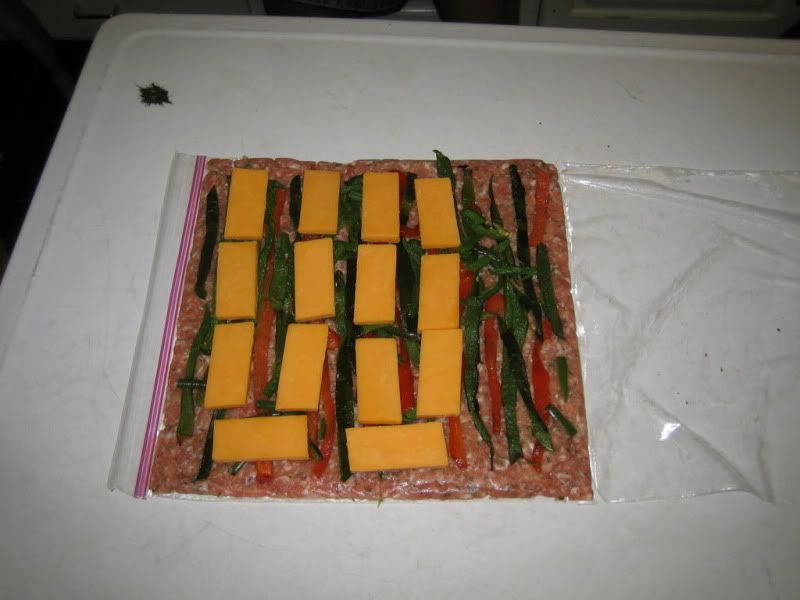 ...rollin it up.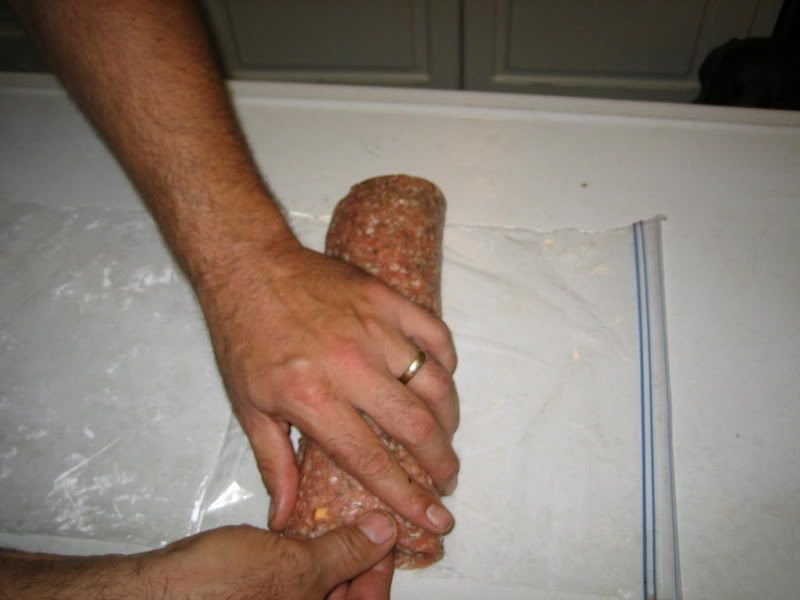 ...profile view.
...building a bacon weave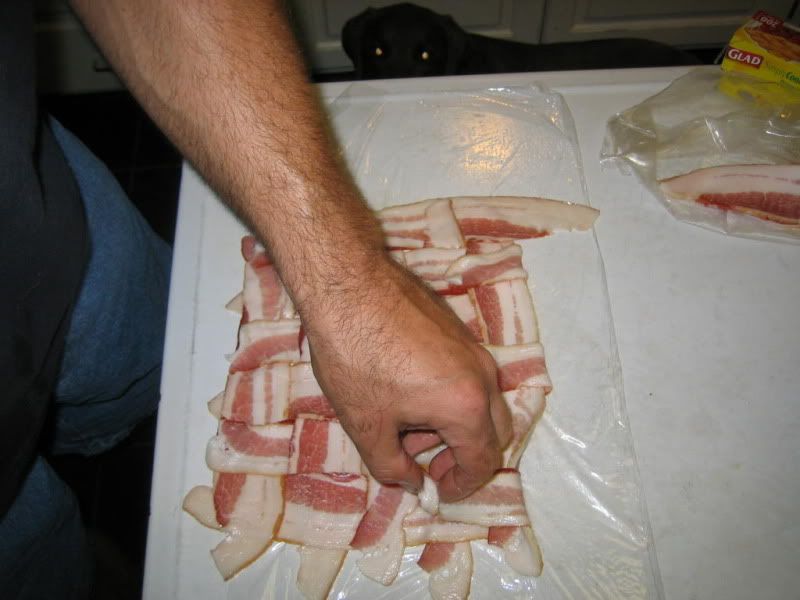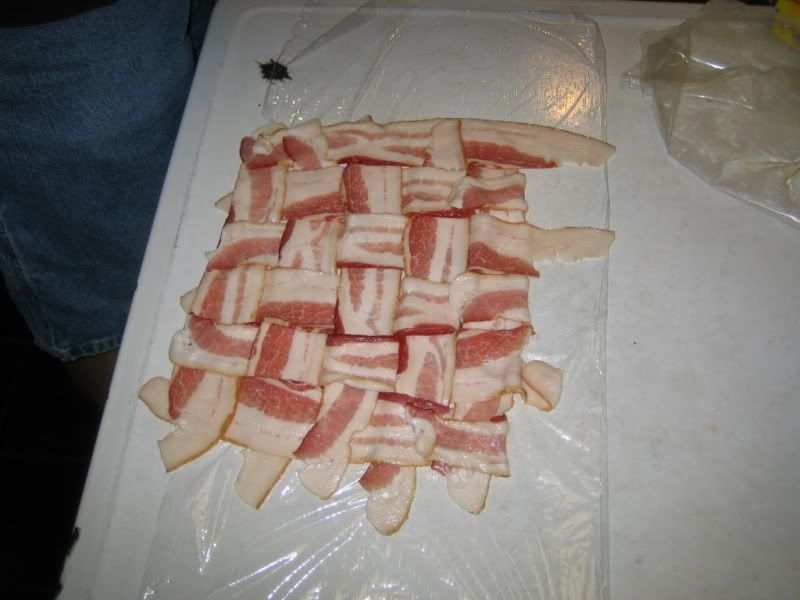 ...putting it all together.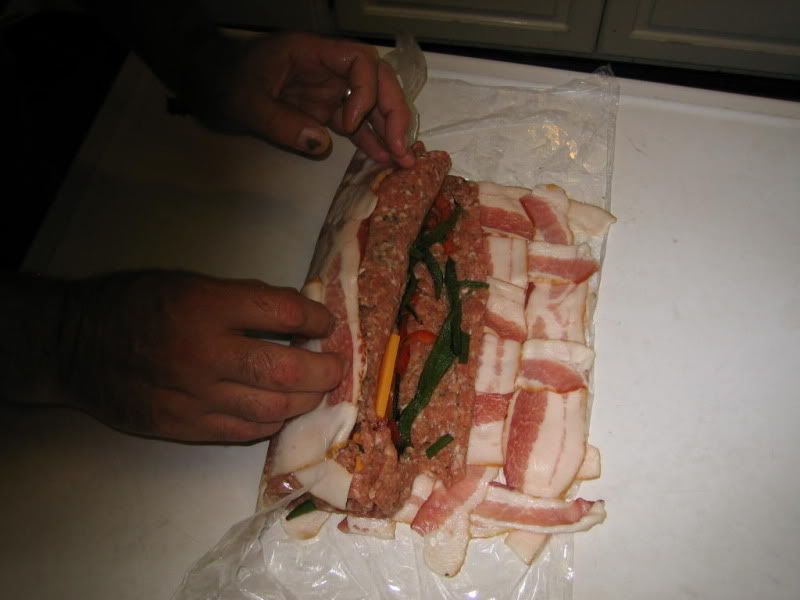 ...the final twist...nice n tight.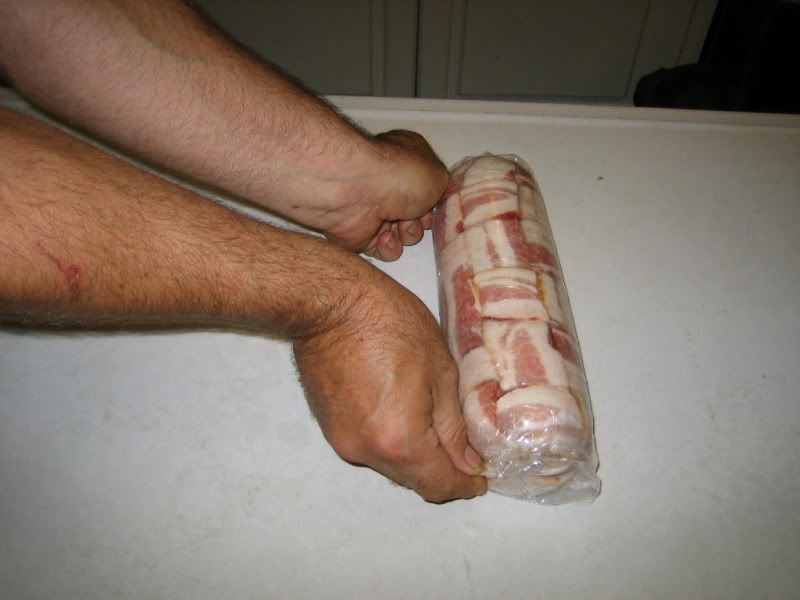 She's a resting in the fridge now, gonna go on the smoker tomorrow.