For dinner tonight, I smoked some chicken breasts, ABT's and green beans.
Just the basics, marinated chicken, cream cheese jalapeno's, beans...all with bacon of course.
...before
...after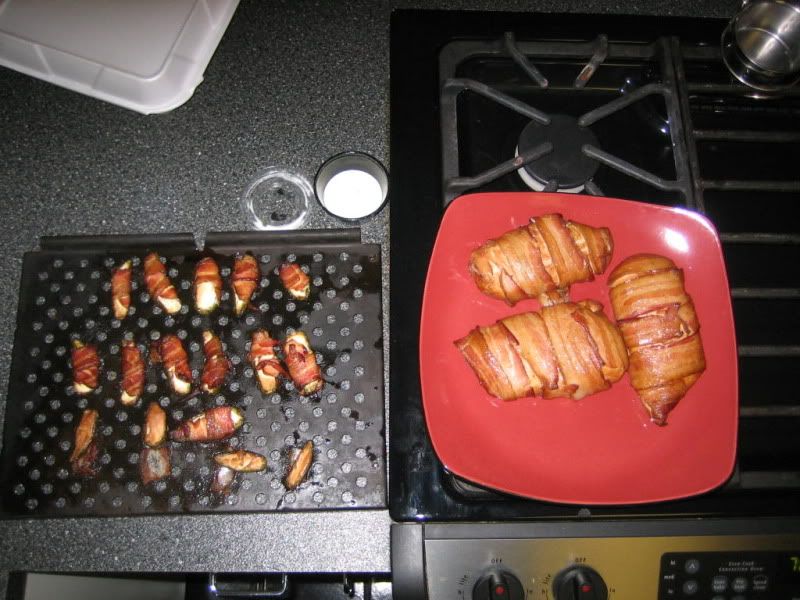 ...notice the beans didn't make the after shot...they looked good, but I should have blanched them first...they_were_not_good.
edit: I don't think the expense of time and coals were worth it. I could have done the same thing on the grill in about half the time. Oh well, live and learn. :)
Just as a side note...here are some ABT's I made Monday.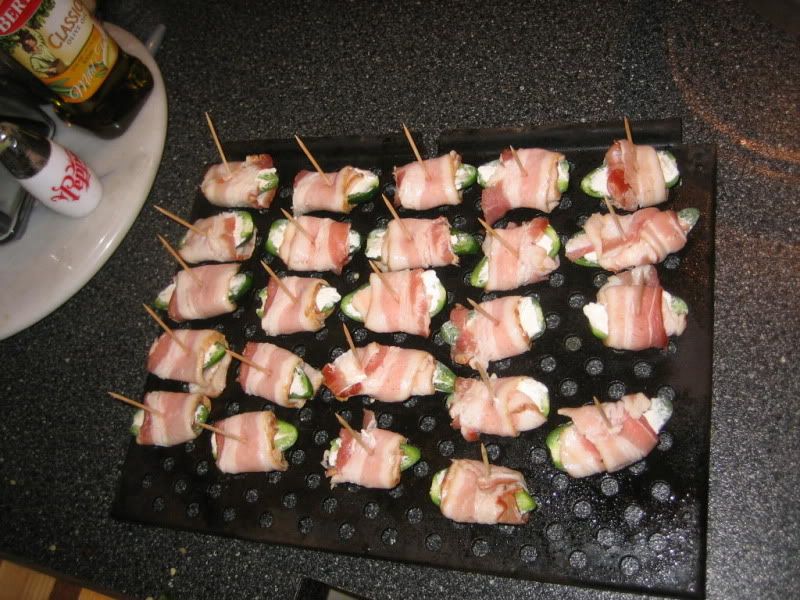 I turned around for a few minutes and they were almost gone, so no after shot.