With preseason football starting and the first games right around the corner, I chose the classic/tailgater category for my first throwdown entries. Behold, the Bratwurst Fattie!
Ingredient list:
5 fresh bratwurst, uncased and smushed together
Yellow mustard
Sauerkraut, juice squeezed out
Shredded cheddar cheese
White onion, diced
Bacon wrap
First, the brats flattened in a bag, with the code word written in yellow mustard.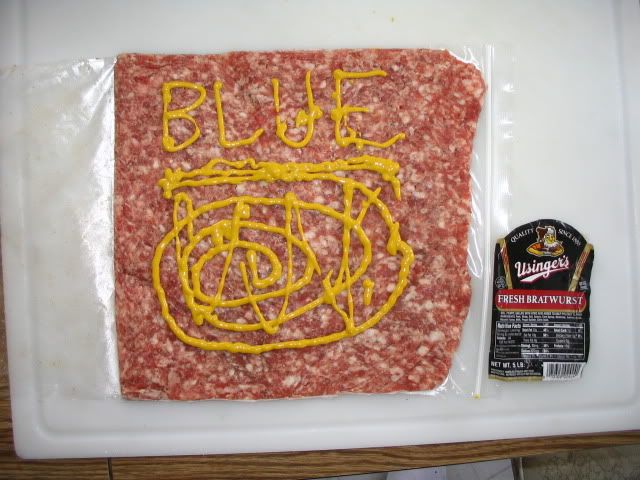 The mustard has been spread out evenly, and sauerkraut added. I've resorted to a sticker with the code word now.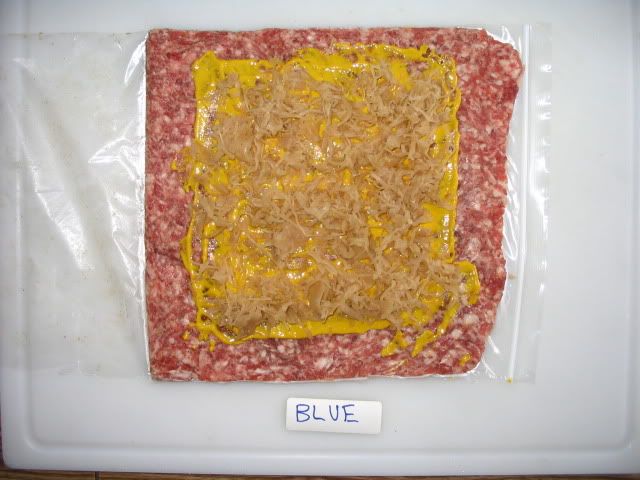 Now, the cheddar cheese.
Diced white onion added.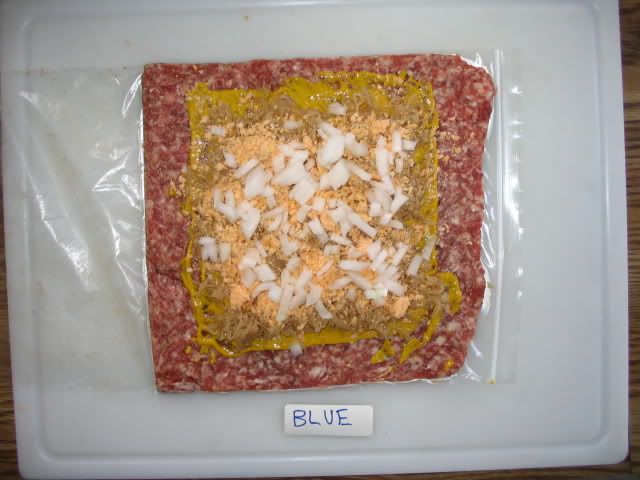 Bacon wrapped and ready to rest in the fridge.
Going into Frankenfridge, my converted refrigerator smoker, for some cherry smoke. It's the one on the left.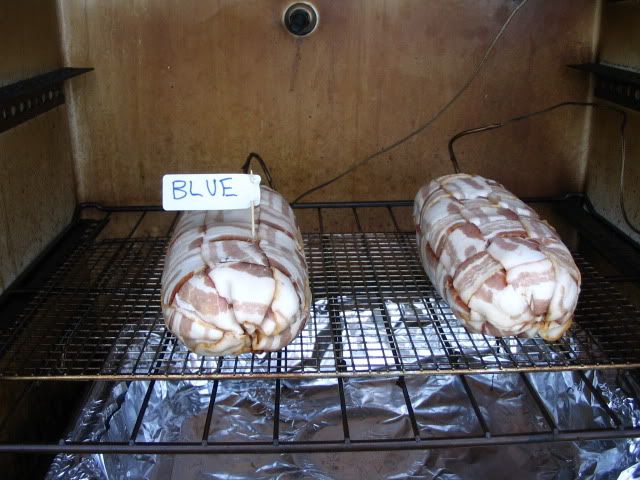 Coming out of Frankenfridge at 171* to rest in foil for a sec. It's the one on the left again. The code word is written on the flag sticking in the top of the fattie, barely readable.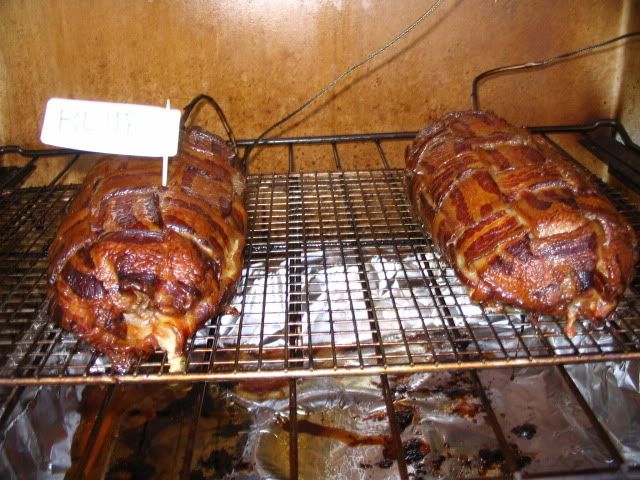 The money shot, sliced for the plate. Again with the barely readable flag sticking in one of the slices.
Sorry about the overexposed q-view. I hope you enjoy my fatties! The one on the right is my Omelet fattie that I'll describe in a separate thread.