Hello all, Did my first Brisket in my small GOSM yesterday. The Brisket was 13 lbs. since it was too big I separated the Point and Flat to fit. I rubbed it the day before and put it in the smoker at about 6:30am at 225 to 235 deg.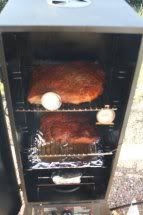 foiled at 170 deg. took out at 200 deg.(about 6pm). I put it in a cooler for a hour and when I went to pull the point it wouldn't pull. It had a rubbery texture and was tough. The flat was a little better when I sliced it but was still tough.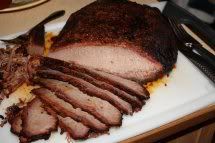 So my question is does separating the point and flat have any effect on it? Or maybe a bad piece of meat? I have always cooked the hole Brisket with my Masterbuilt at home and they have always been great.
On another note the views are beautiful here in CO.
and it was a great day to sit around and smoke.Thanks, Jason.