We had some smoked chicken leftovers and I wanted to do something different so I made these.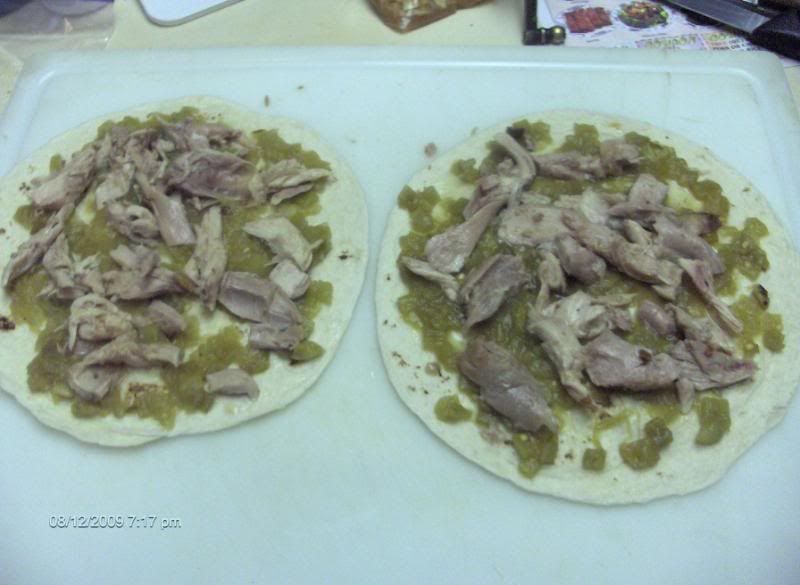 Green chiles, smoked chicken.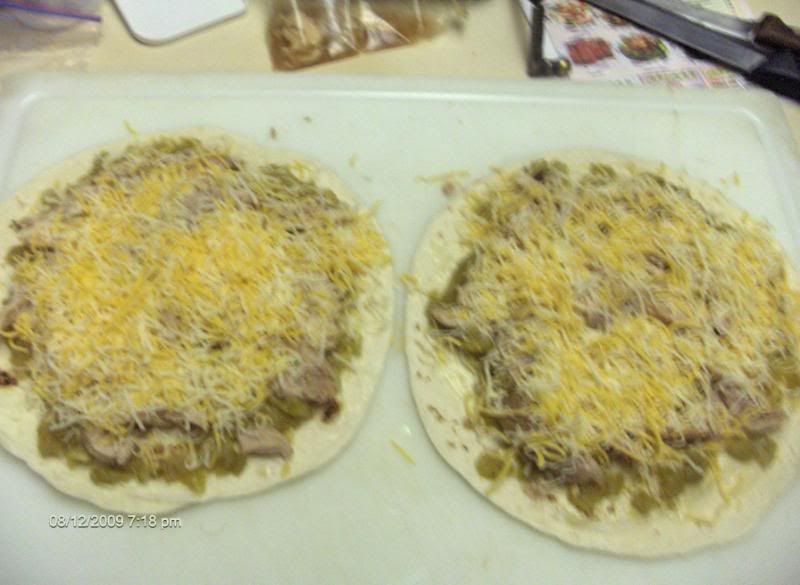 4 blend Mexican cheese.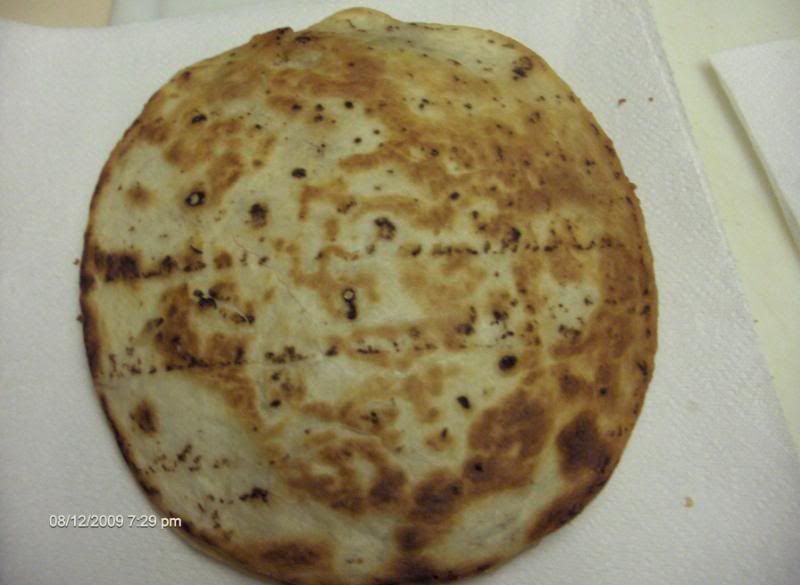 All fried up.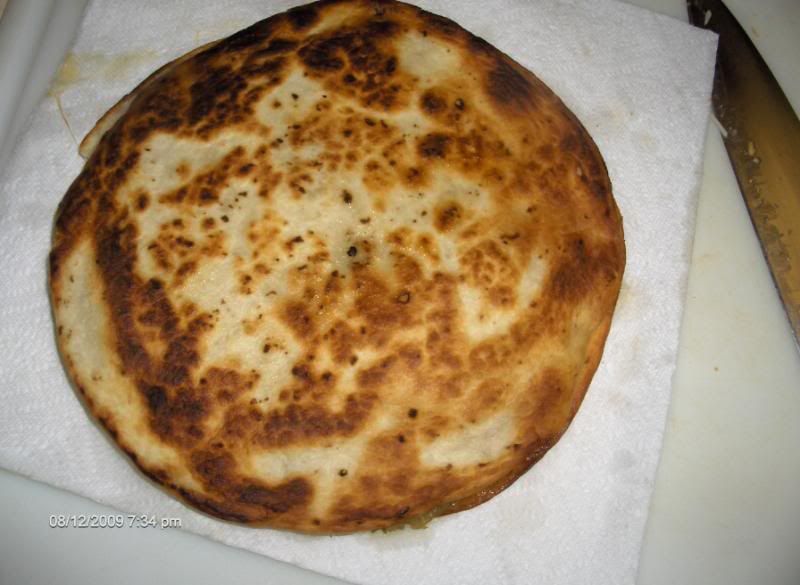 # 2.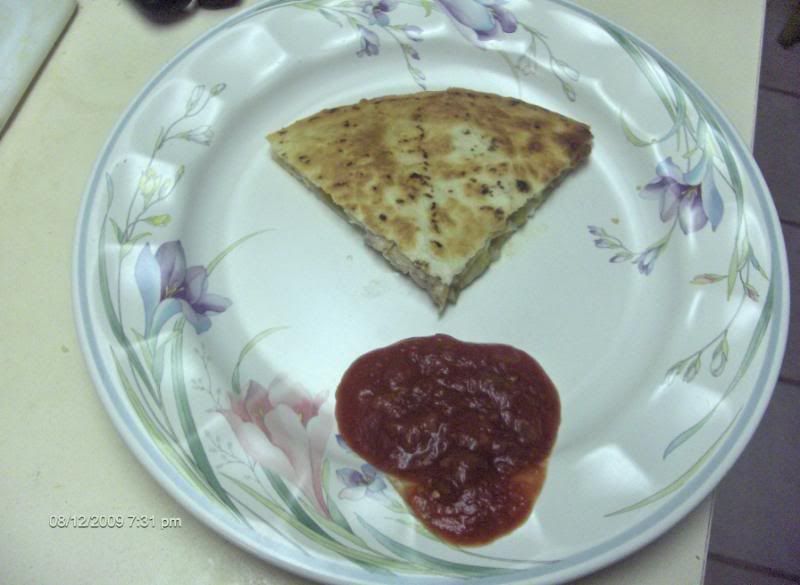 A taste for Carol with some salsa. When I came back in she had another, so they must be good. I wish we had some sour cream or guacamoli, oh well.
Fast, easy and a good change up for leftovers.
Enjoy, if you try them.