Skirt steak has become one of my favorite beef cuts for the smoker - it smokes quick and tastes great, so it's a great weekday smoke for those who are 9-to-5ers! The only thing is that it's usually expensive compared to other cuts. I found some on sale last week and it was great...
Marinated the steak in mojo...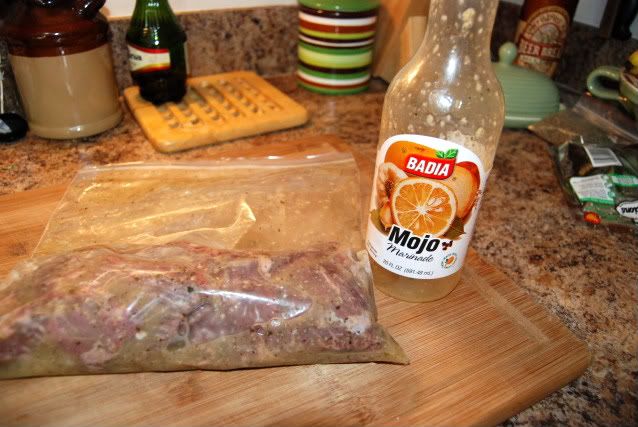 Smoked the steak and a large vidalia onion at 200* for a little more than an hour - I don't bother using a probe with this meat, since it's so thin, cooks quickly and I finish it with a sear on the grill anyway...
The sliced steak and the finished onion.. I sprinkled the onion with Strawberry's Championship Rub that I got from Rivet. Thanks dude! That stuff was great on the onion and the onion and steak were GREAT together!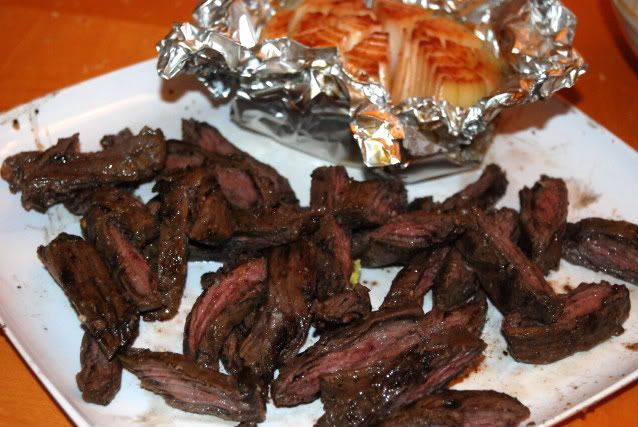 Thanks for checking it out.