Figured since I had the smoker going I would throw the side dish in too.
Cut up a head of cauliflower and added granualted garlic and a little pepper. Put just enough water in the bottom of the pan to steam the veggies and cover with foil.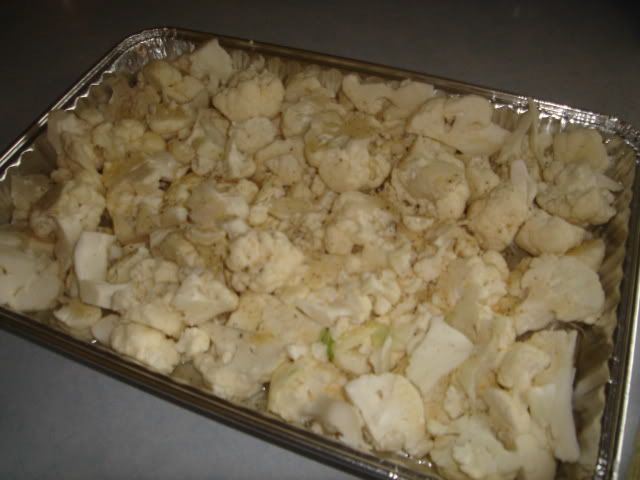 When the cauliflower was tender I drain out the water and added the cheese and then back into the smoker uncovered.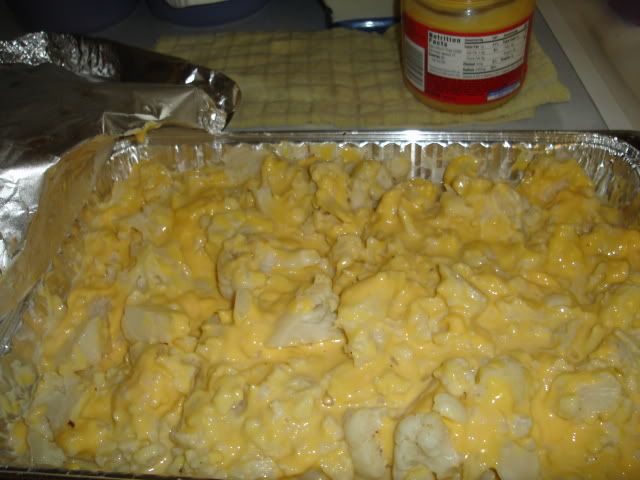 As things are cooking
All done. Very cheesey and it came out great. I will definately do this again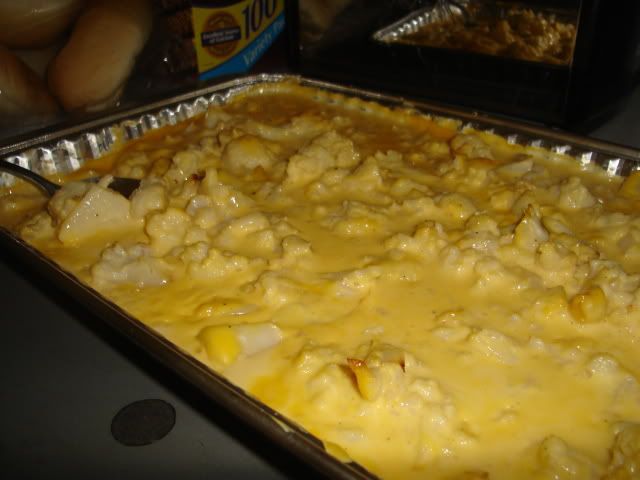 Thanks for checking out my pics