Ok, goin for what I think is a new twist here, a combination of asian sweet and cajun spicy spare ribs. Being this is a new recipe I won't be posting it until I have it down right. There may be to many changes to keep track of here. I will tell you I'm using pecan wood and spritzing/moping with straight pineapple juice.
Here's the pics.
This is after the first rub and being refridgerated over nite and in the smoker.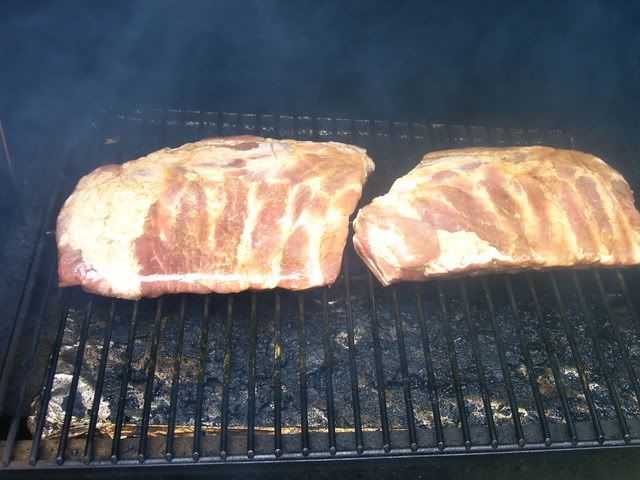 This is also at the beginning smoke when I applied the second part of the rub.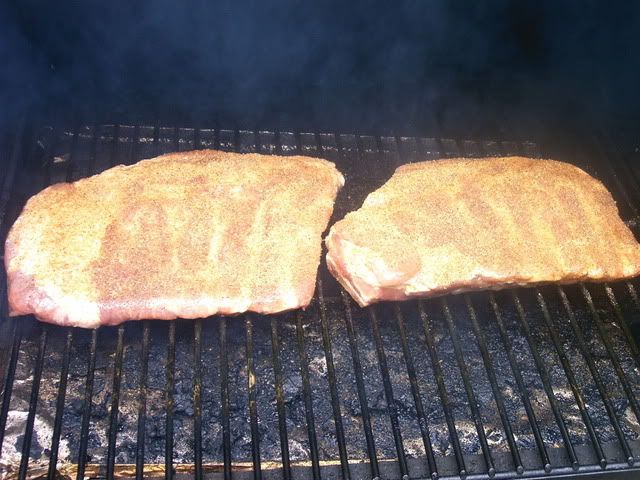 This is after 1 1/2 hours into the smoke and spritzed with pineapple juice.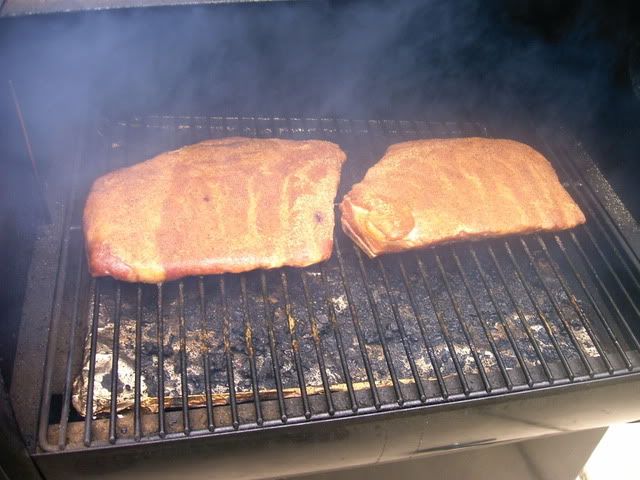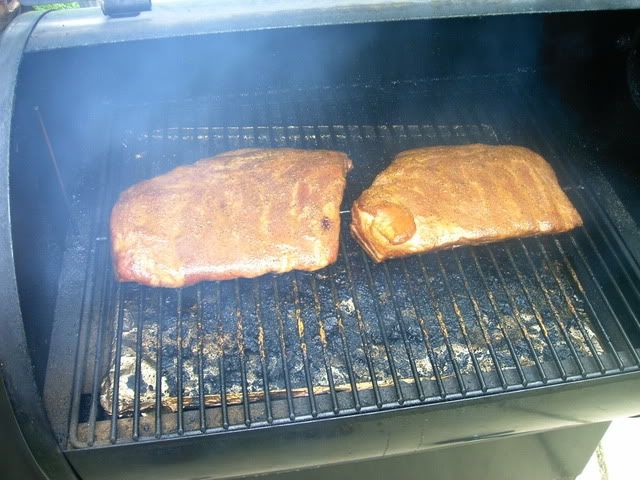 This is at the 3 hour point. The meat has pulled back from the bone about 1/4 inch. Time to foil.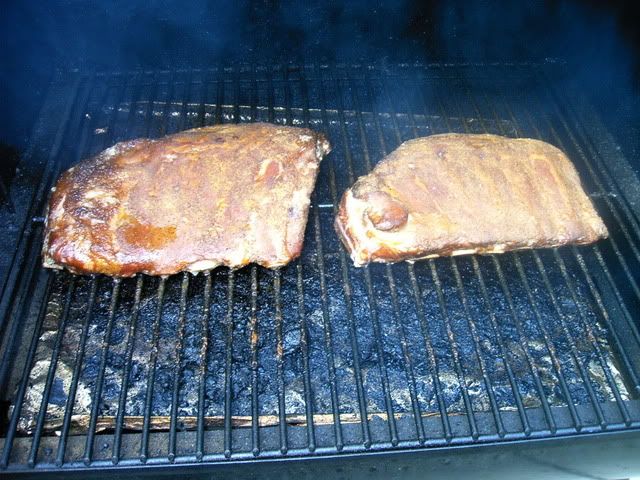 Spritzing with pineapple juice, foiling and back into the smoker.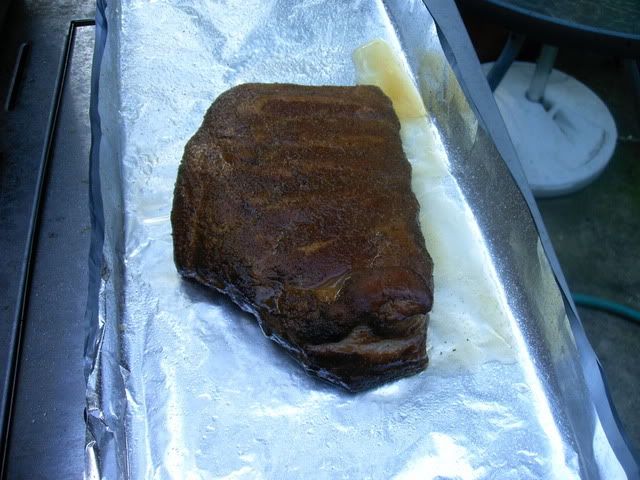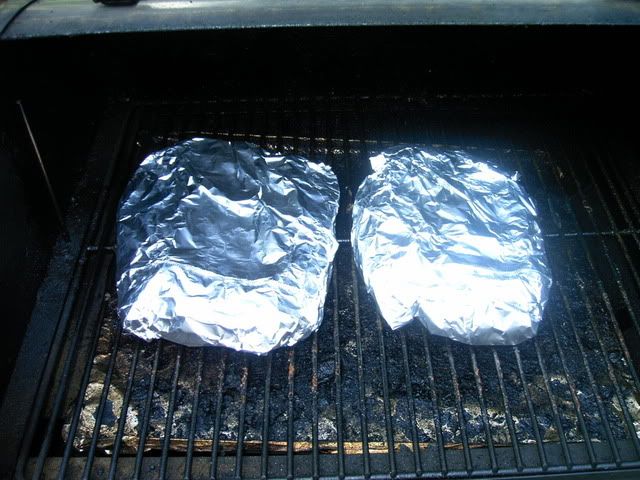 So far, so good. I will post the final results later when they're finished.
I love this teasing part.....