After an afternoon of smoking yesterday, I set the alarm for 3:30 a.m. to get a 7+ lb. butt on the smoker in time for dinner tonight. I rubbed the butt with mustard, and rub last night. I added some cherry kool-aid to my rub to see how it will be.
Got the butt on @ 4:00 a.m., and mopped it 3 hours in with a mix of oil, apple juice, my rub, and cider vinegar, so far soo good.
I had to switch out the propane tank about 4 hours in(5 smokes, close to 30 hours out of that tank). I had a reserve, and was glad I did.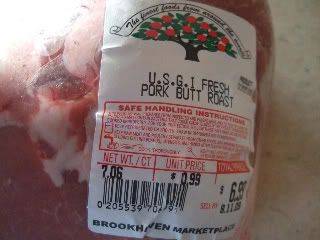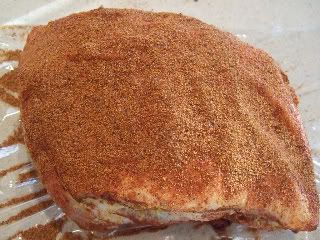 3 hours in pre mop:
Ill update as the day progresses.
Serving the pulled pork on Hawaiin rolls, with some cole slaw, and some sweet corn. And of course beer.
thanks for looking.