My wife (Amy) found some spare ribs on sale for a buck a pound. This was my first time smoking ribs, so needless to say, I was a bit nervous.
A couple thoughts...the membrane is a bit of a bitch to peel off...the skirts and tip make pretty good snackin's...the brisket rib was not good (ended up tough).
I did the 321 method. The ribs were good. I added a chimney full of charcoal at the foil stage...but I forgot to choke down the intake, I got a pretty good spike in temp, but over all, it didn't hurt much.
Home grown rub with an apple juice spritzer.
Here's some of the snakin's...they didn't last long.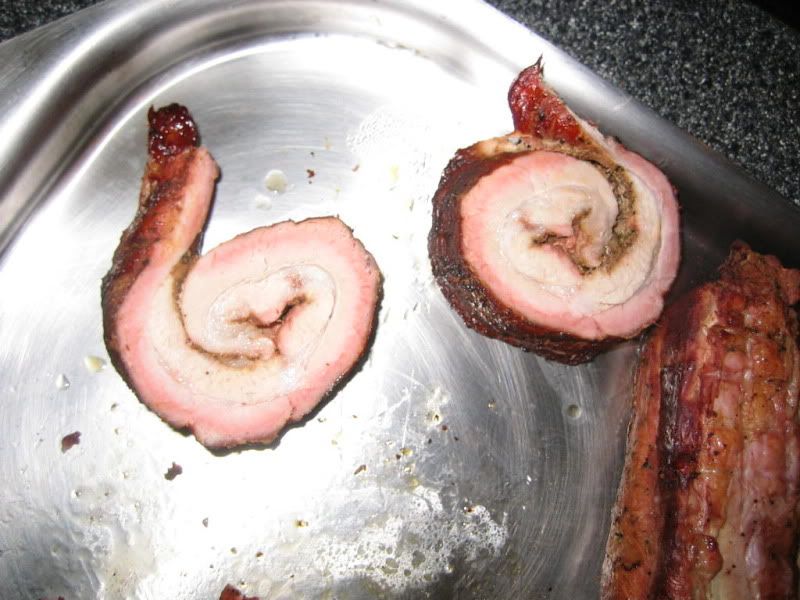 Not only was I smokin ribs, we were making some arribiata sauce (spicy marinara).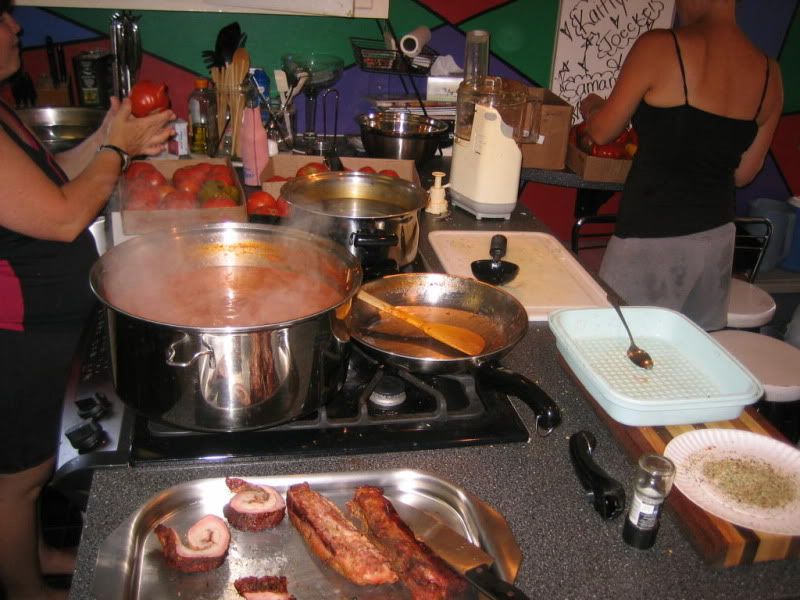 Just sliced the ribs...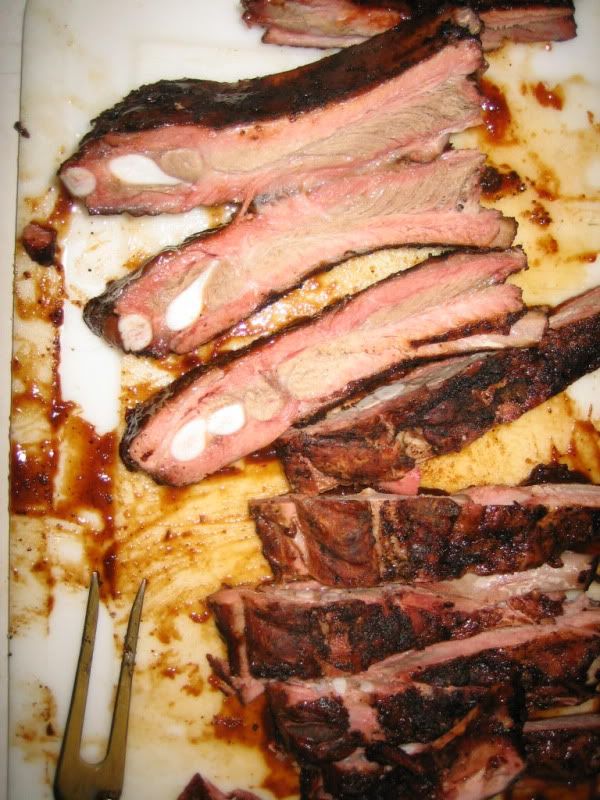 The flash kinda washed things out...but the ring was pretty good.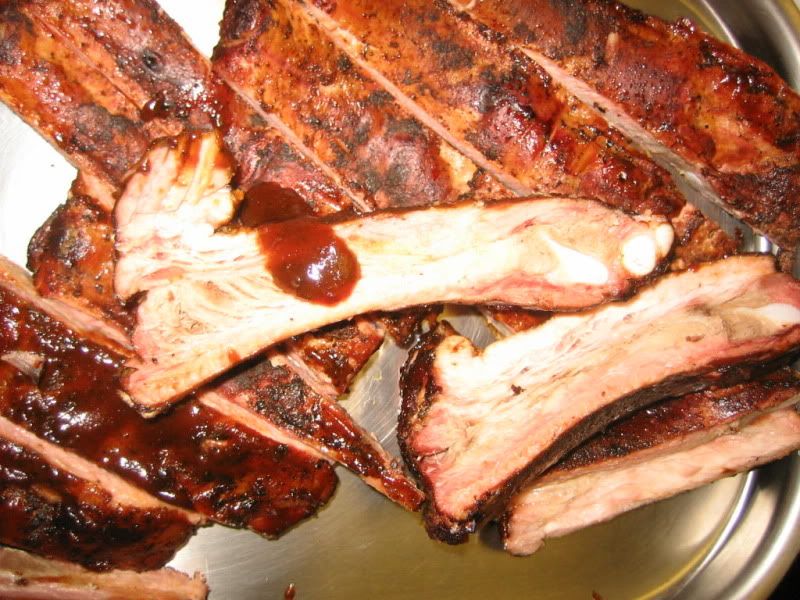 Pre-slicing...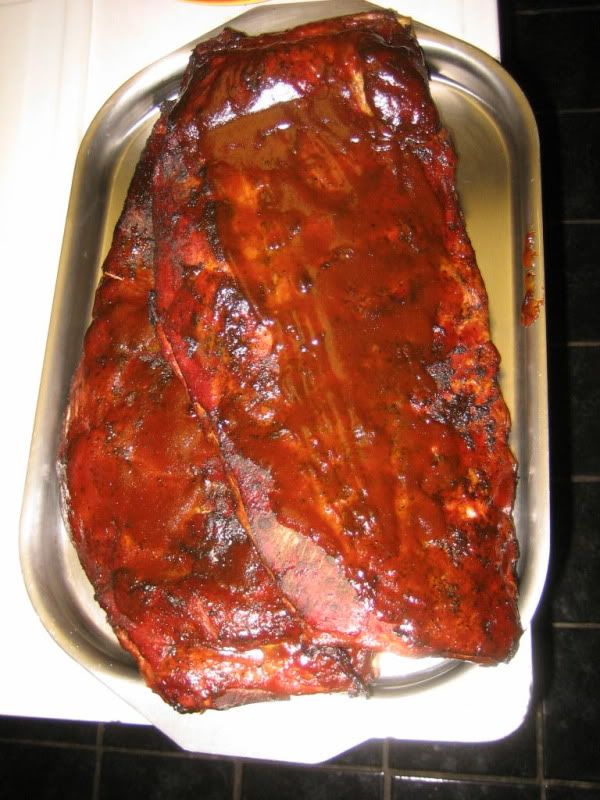 Here's pan #2 of arribiata...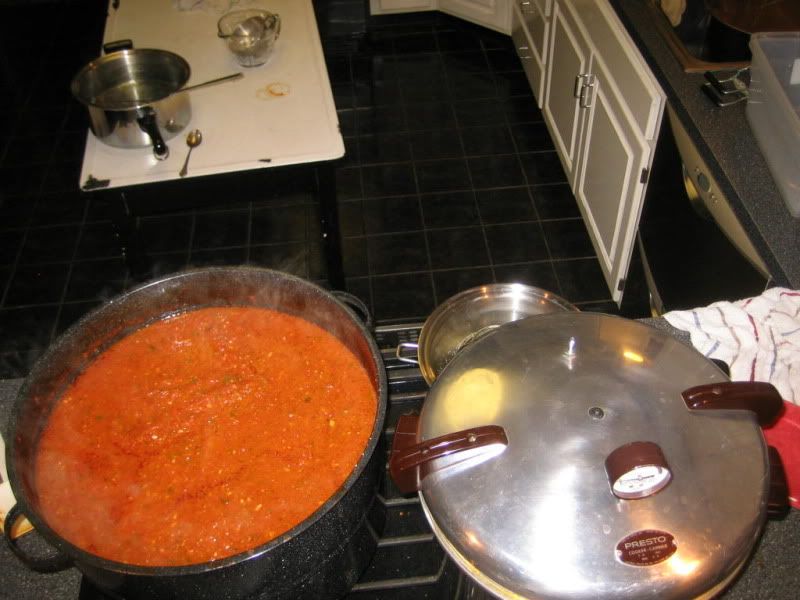 All and all, I'd call it a successful smoke. The family all said it was great...but would they have said different if it was not..? Who knows. My own opinion it was pretty tasty, not the best I've ever had, but far from the worst.
As a side note...we processed over 150#'s of tomatoes, 15#'s of onion, 10#'s of peppers for the marinara. We'll still cooking it down (6 qts canned so far)...hopefully it'll be done soon.