Picket up a 7lb brisket this week. The butcher said it was mostly the flat, but it did go into the point some. Most of the fat had already been trimmed.
Here it is all rubbed up: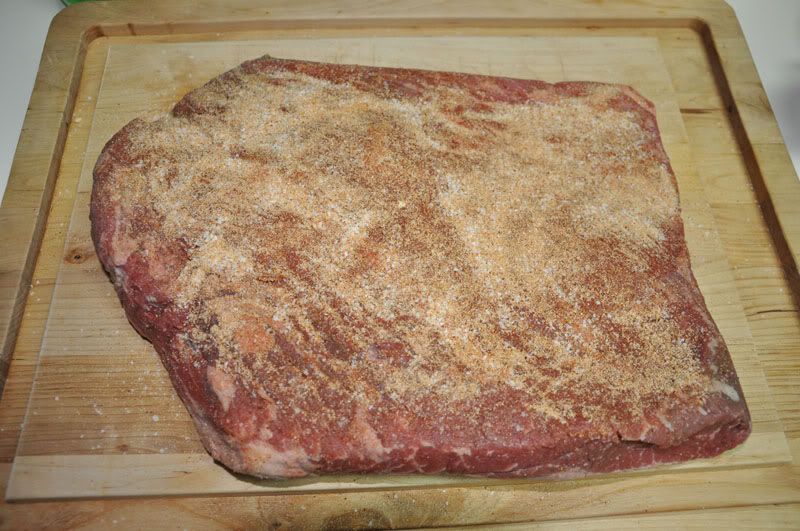 Cooked it at around 230 with Hickory. Had the probe in wrong, thought it hit 150 at 1.5 hours
Then I moved the probe and the temp was more what I expected.
At 160 it was time to foil: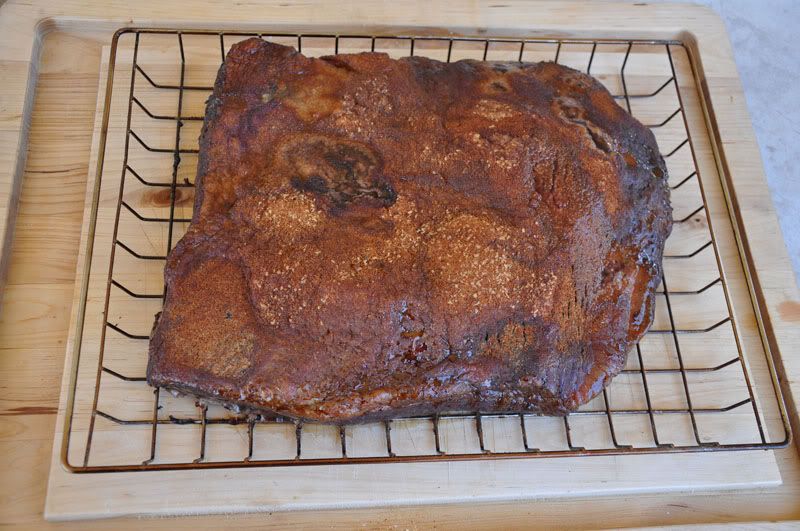 It hit 190 and it was time to let her rest for an hour. Here it is after the rest: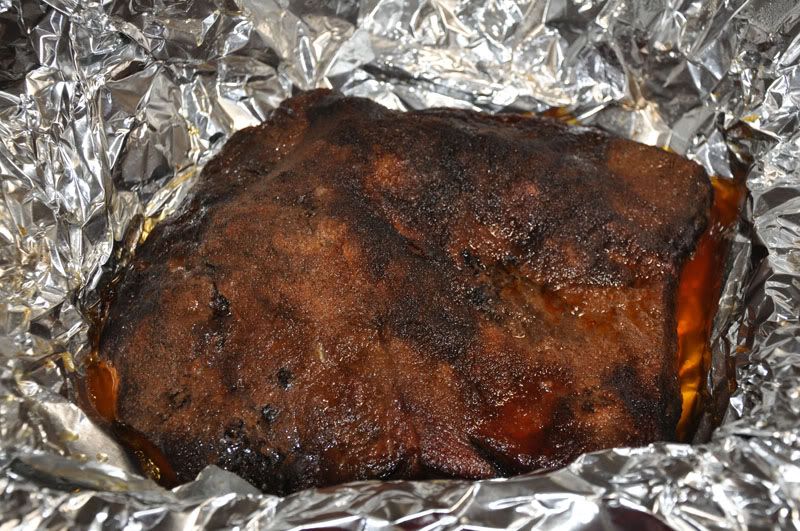 And the cut: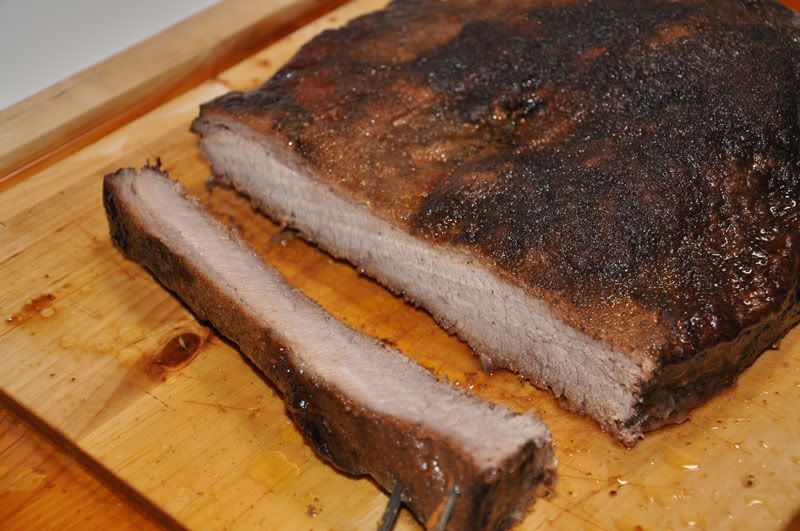 Turned out really good. Next time, I'll make sure I have some juice, (maybe some apple juice) to spritz and put in the foil with it, it was good, could have been a tad moister.
Thanks for looking.