Part of todays feast was a late adder onto the menu yesterday. I saw these frozen mussels, 2# box for $6.99, and decided I wanted them. They a quick frozen on the halfsheel, and parcooked. So I should only need to smoke them for maybe 30 minutes. I am going to put them on the smoker frozen as I have seen that tip in a few recipes. I am going to top the mussels with a garlic/bbq rub butter I made that I have in teh freezer. I will cut it into squares, and top as many mussels with it as I can. I will also pour about a half a beer in the bottom of the tin to hopefully get a little steam action going. I may partially cover the pan loosely with foil as well.
The garlic butter is:
1 stick of unsalted butter
6 cloves garlic
1 tbsp bbq rub
1/2 tsp yellow curry
some fresh parsley
all run through the food processor, and put on plastic wrap and formed into a block. Then out in the freezer to get solid.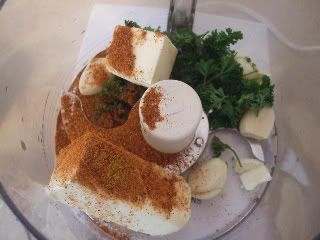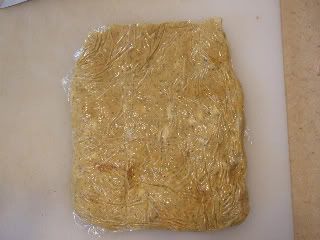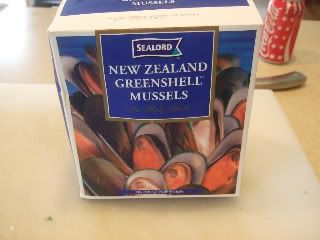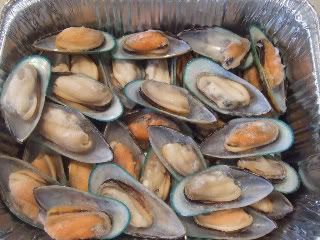 thanks for looking I will update with pics of the smoke, and the finished product. hopefully a success.