I am doing ABT's along with the jerk chiciken I mentioned on another thread. I fashioned an ABT rack out of a roasting rack, tin foil, and sauce shooter cups. Hope it works.
I had one leftover habanero from the jerk, so it will be made into an ABT alongside some jalapenos.
Filling is cream cheese, garlic, honey, weber cajun spice, green onion, and jalapeno.
piped the filling into the upright peppers, and topped with bacon held on with a toothpic. I have always been impressed with the ABT's other folks turn out when not doing the canoe method, I had to give it a shot.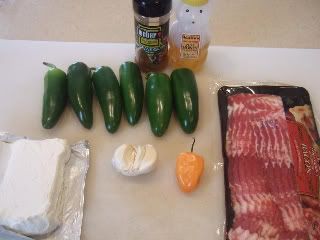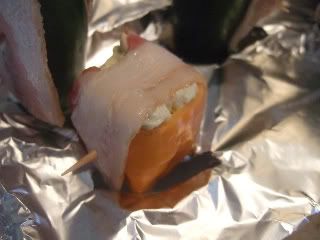 more pics to follow as they are smoked in a few hours.