Well, I just finished preparing my ribs. I trimmed four racks of spare ribs St. louis style. Friday was my birthday so today we are having some friends over, cookin up some good Q and watchin UFC 101. My first time smoking ribs but I have studied the forum, am ready for the 3-2-1 method, and i haven't failed at the many other smokes I have taken on over the last 5 weeks.
Below are the prep pics
Here is a package of 2 racks. I bought at $1.79 a pound.
Here is one rack pre-trim
Post trim, it is now St. Louis style.
Her are all four racks Trimmed up.
Here are the trimmings in some apple juice, sweet baby Rays, and hot sauce. They are foiled and in th oven @ 210* over night.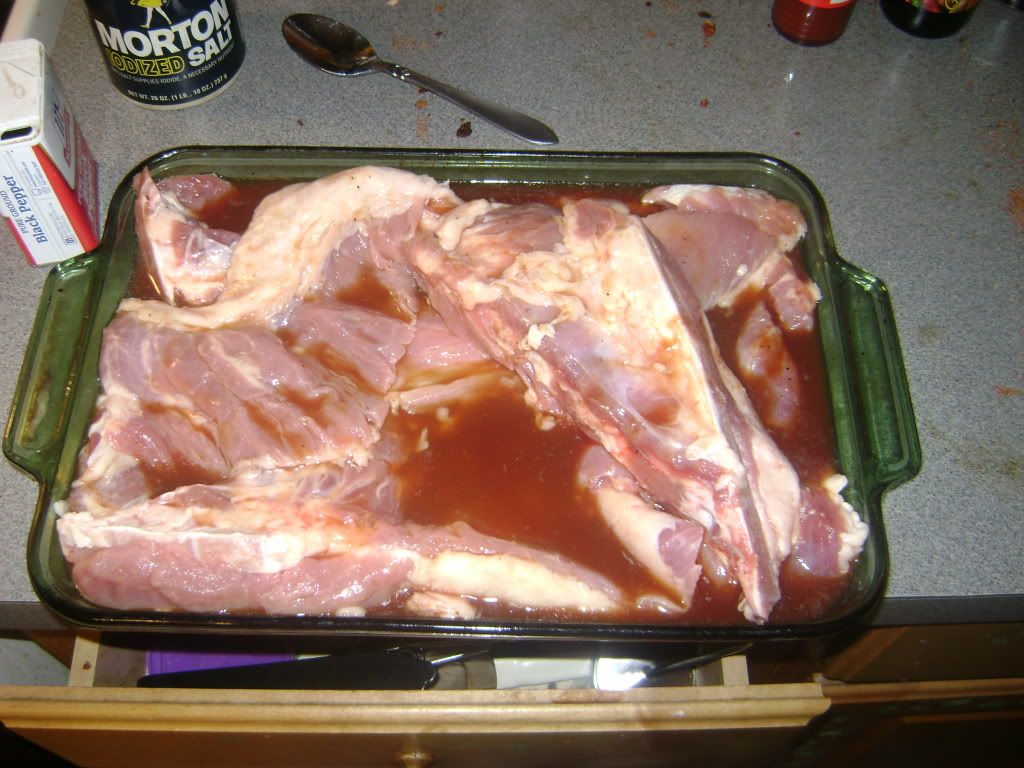 The ribs are now rubbed and wrapped sleeping in the fridge over night. I will post more pics tomorrow as the smoke progresses.
over and out for now