Got the hankering earlier this week for some jerk rubbed chicken. So I started gathering ingredients. I picked up some habaneros as scitch bonnet peppers were not available any where mear me. Here is my jerk rub/marinade recipe:
1/4 cup vegetable oil
5 habaneors seeded
6 cloves garlic
1 tbsp thyme
1/4 cup cider vinegar
4 tbsp soy sauce
1/4 can coke
2 limes - juiced
2 tbsp brown sugar
1/4 cup ginger
1 tbsp corriander
1 cinnamon stick
1 tsp nutmeg
1 tsp black pepper
2 oz rum
1 tsp yellow curry
2 tsp allspice
threw this all in the food processor and blended into a chunky marinade. Rubbed it all over 2 chickens I cut up into 1/4rs. This will marinate overnight. and get smoked over hickory, and some allspice(I couldnt access pimento in time).
Also serving black beans and rice, pan fried plantains, and some ABT's, even (1) habanero ABT.
jerk ingredients: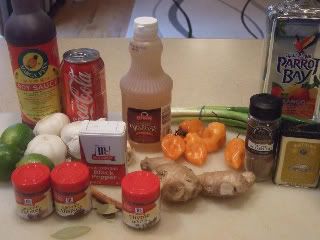 all in the food processor:
finished jerk: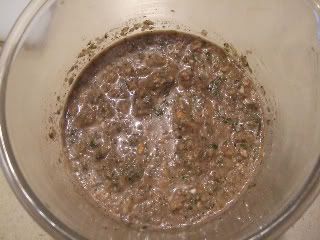 (2) Whole chickens quickly quartered: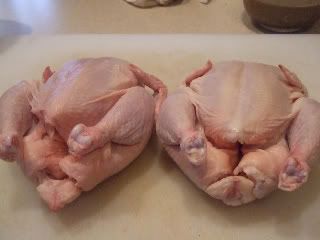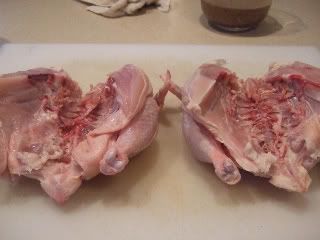 rubbing the chix: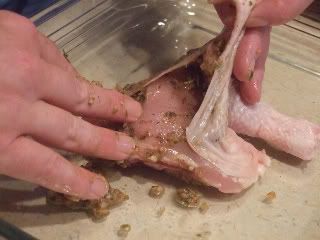 into the fridge for the night: