Ran out of CB awhile ago. I had this in the fridge getting ready for 8 days. It turned out just a tad saltier than I wanted but still good. The two on the left are coated with coarse black pepper the ones on the right with rosemary/garlic seasoning. Smoked for about 6 1/2 hours to 160 using cherry and apple.
Ready for the smoker.
Sliced and ready to eat.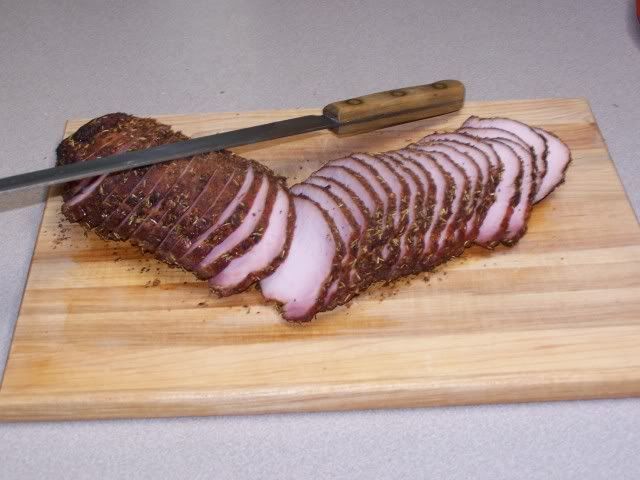 Thanks for checking out my bacon.