Wednesday turned out to be quite a productive day on the smoker for me. I learned a few things, tried a new rub, and overall, dried out some fine meat.. oh well. Well, dried out according to me. I prefer a wetter rib, but thats ok. Once you peeled back the crust the meat wasn't bad at all.
So here's the qview:
A lovely brine for the chicken. Made entiely with cajun seasoning. Didn't work out as well as expected. Overall salt content was too low. I used 1 cup cajun seasoning to 2 quarts of water. Chicken didn't seem to have the flavor.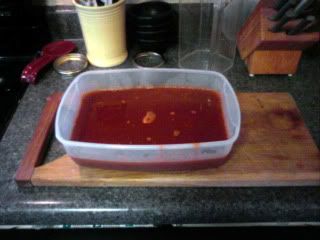 Country pork ribs rubbed and ready to go with the chicken.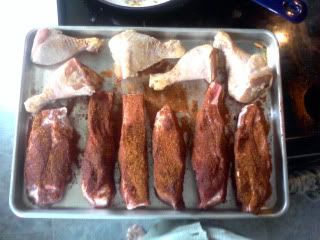 Temp holding, and light whiffs of smoke.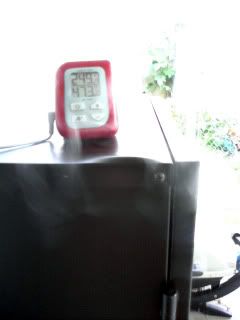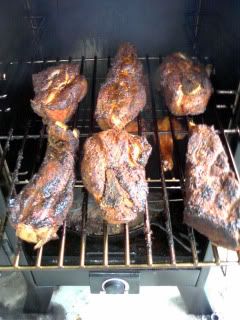 A bit dry, so I had to eat the evidence...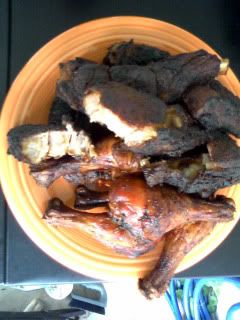 Overall a good days work.