...Feels like the very first time.
Sorry...had a flashback from the early 80's (when my dad taught me how to properly handle an LP and allowed my to browse his collection).
My bacon patty melt fatty was an impromptu job using leftovers and ingredients I had on hand. My first fatty attempt was more planned out...ie, I made a trip to the store just for fatty ingredients.
I made two that evening, I figured if I'm gonna fire up the smoker, just as well make it worthwhile.
Fatty #1 was made with RB Rice Mild sausage, red onion, cheddar cheese, roasted red pepper, pepperorcini, poblano and banana peppers. Great flavor, I liked it alot.
Fatty #2 was made with RB Rice Spicy sausage, red onion, pepper jack cheese, roasted red pepper, tobasco pepper and jalapeno peppers. It was good. It had a nice spice too it, but I wish I had used cheddar on it too. The pepper jack didn't add much since I has so many peppers on it.
The bacon weave wasn't as difficult as I had imagined...I almost psyched myself out.
Here they are getting ready to check the temps...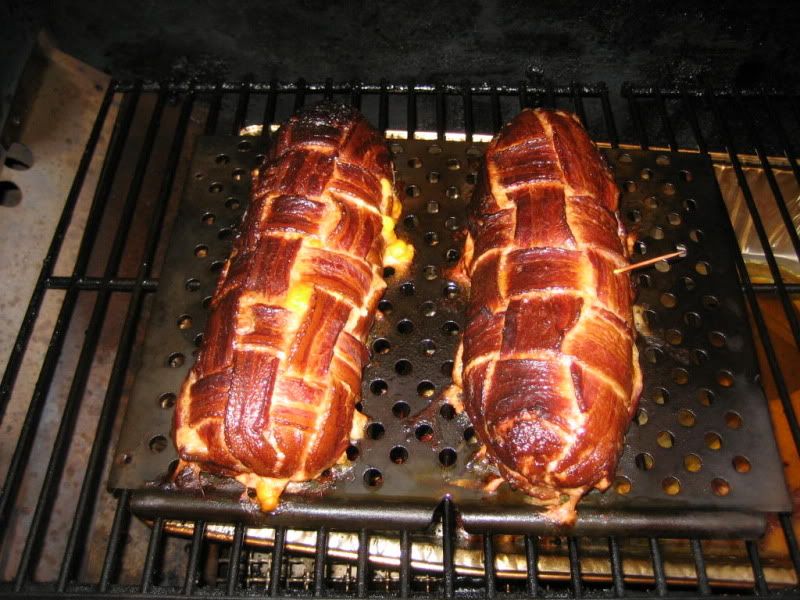 Letting them cool a bit before sampling...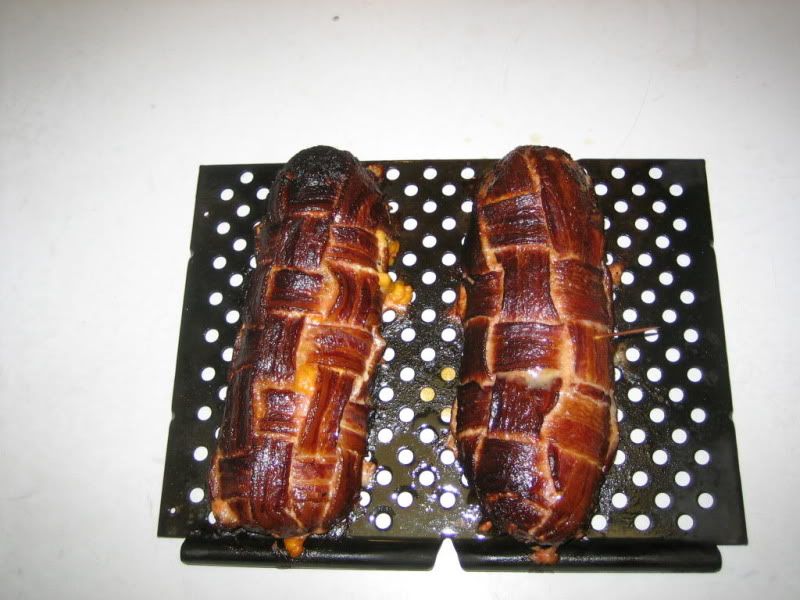 Profile view...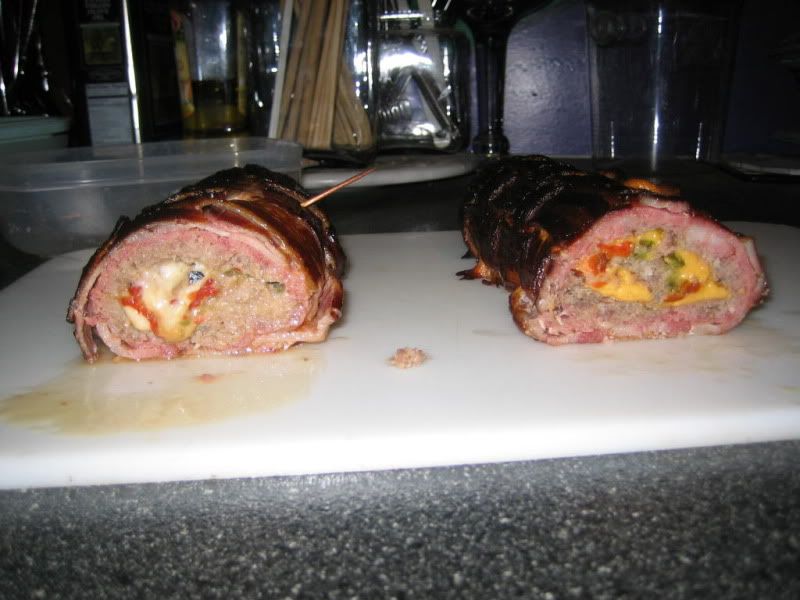 All in all, they were delicious.