We had some left over hamburger from my nieces b-day party this past weekend, so, for dinner tonight I used some left overs to make a bacon patty melt fatty (bacon, ham, cheese, peppers, garlic and burger)
I can never seem to get any "as built" pictures, but you all know how they're made...anyways...
I had a bit too much hamburger, so I smoked a couple of those as well. When I was putting cheese on them, I put the left over cheese on top of my fatty.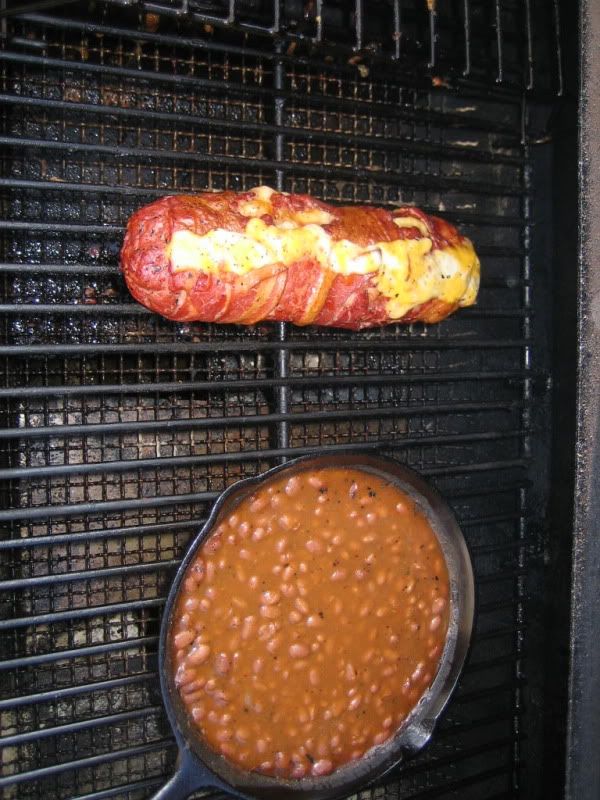 I think it looks good enough too eat.
Here's a couple pics of my smokin' buddies...
Ginni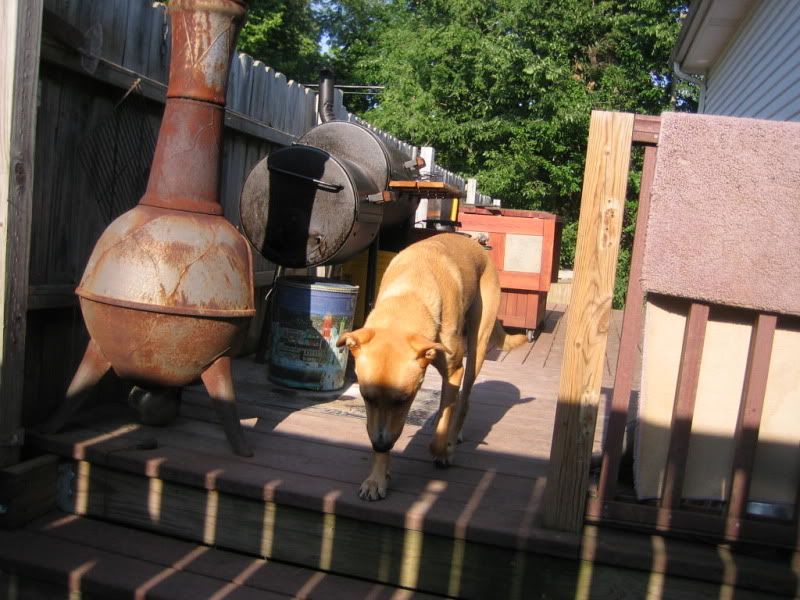 Ginni, Blondie and Mocha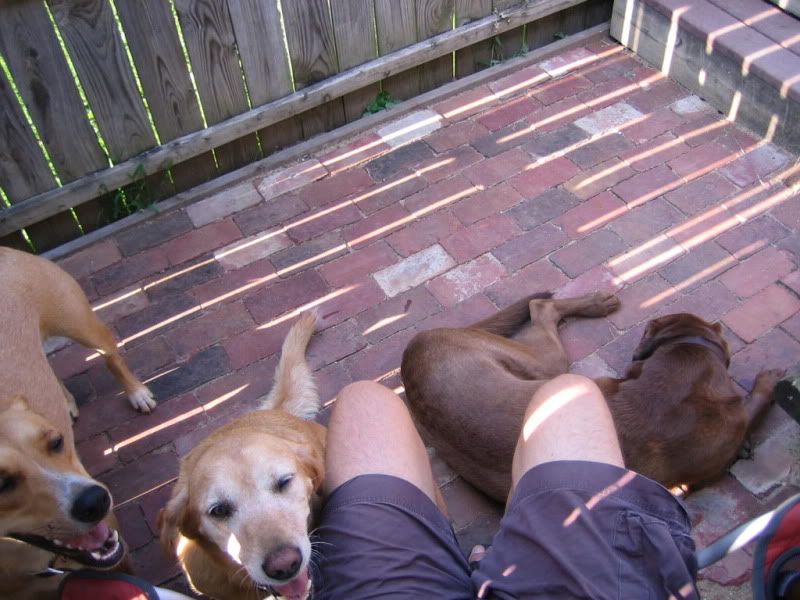 I don't think they'll be much help on an all nighter.