For my dad's 50th we did a couple smokes. Saturday was a couple of prime rib steaks and a big sirloin and a pile of riblets (what the butcher called them anyway - to me they seemed like the tips of side ribs or something). Sunday was a 6lb Sirloin Roast, a 4lb whole yard bird, a big ole' tray of Dutch's Wicked Baked Beans, some roasted veg on the Q and about 38 crab ABT's.
Wood: Cherry/Hickory Blend.
Temps: 225-230
Here's the few pics I was able to snap.
Rubbed the ribs with my usual rub. Brown sugar, paprika, garlic p, onion p, cumin, CBP, crushed chilli's and a couple other things I happened to have on hand. This rub was used for everything. In addition to this on the beef, I added some Montreal Steak Spice.
Sorry for the lack of pics...
Picked up the ribs at the lake the day of the smoke, so we didn't have time to rub them ahead of time...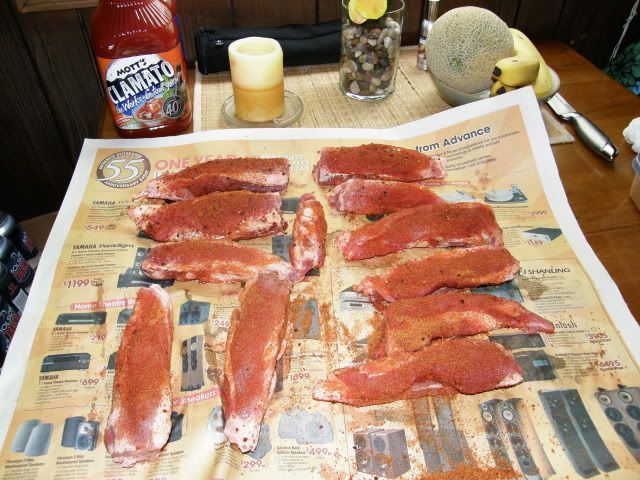 Prime ribs and sirloin.
These ended up a little overdone as I've never done such a thin piece of meat before and couldn't probe them effectively.
Just before pulling the beef and unfoiling the ribs.
Did a modified 2-2-1 method on the ribs, the "1" was a 10 minute blast on the gas BBQ with Baby Rays to crisp them up and they were killer!
Everyone was famished, so we got right to chowing down after the ribs were off.
Sunday was the big smoke. I think there was 11 of us. Started with the roast going at 225 over the au jus.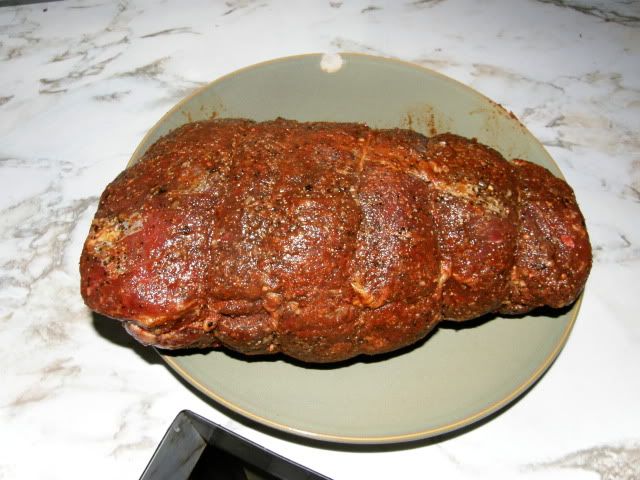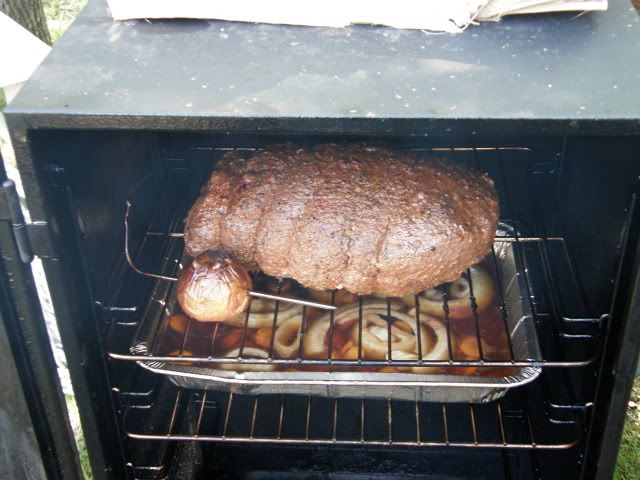 Added the bird a couple hours in.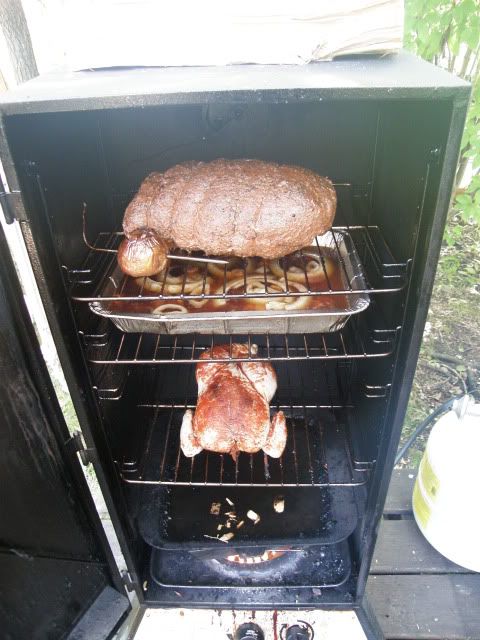 Followed by the ABT's.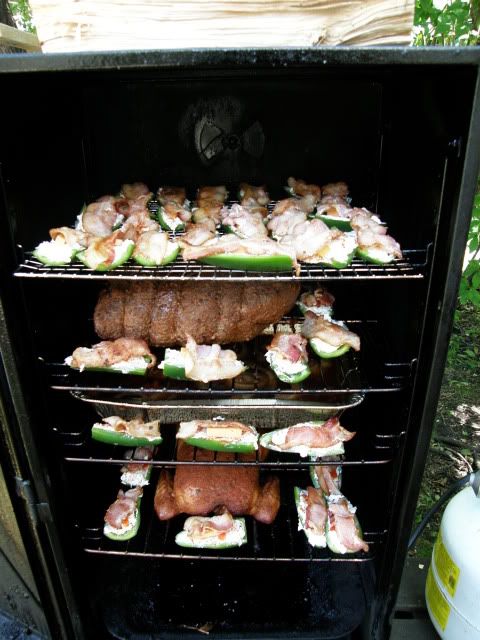 Dutch's Beans spent 3 hours in the box at the end too. They were, once again, a huge hit.
After that all the work had to be done and I wasn't able to snap any further photos. Everyone was stoked and stuffed though. Wish I had the finished product shots for everyone...