My wife wanted something a little lighter for dinner and she has been craving salmon (she is pregnant so the cravings are pretty serious). So we put a few pieces of salmon in a grill basket along with some squash and zuchini on skewers. Burned RO lump and a couple pecan chunks.
As things are cooking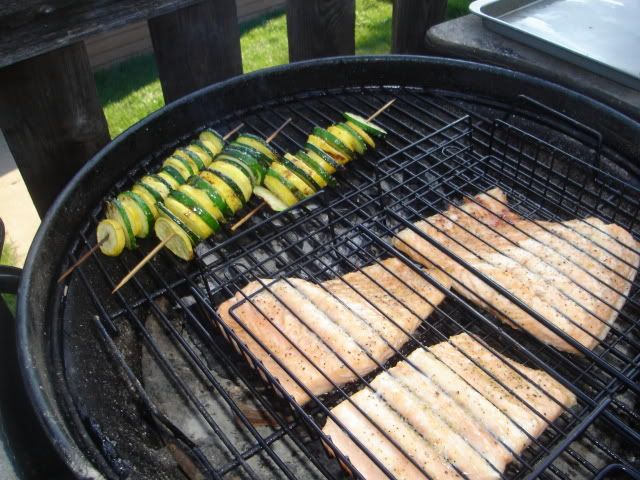 Plated up- salmon, veggies, and some rice & beans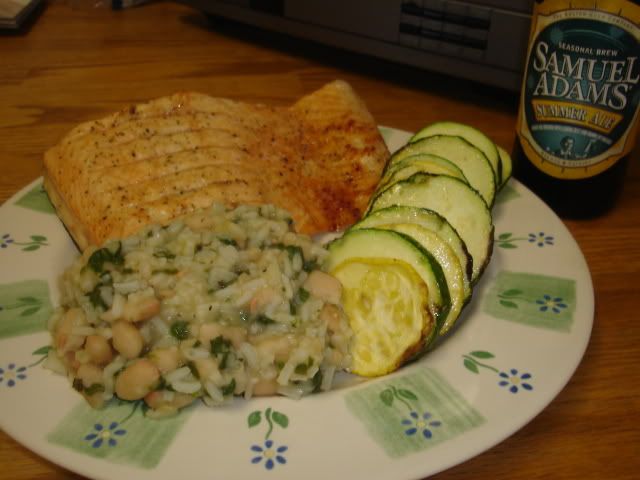 Thanks for checking out my Sunday dinner.