I know, I know, what in the heck is Bulgogi??? I'm gonna tell ya....
Bulgogi is a Korean style of bbq with a very tasty marinade. You'll love it!!!
As I was slicing rib eye steaks I figured why not slice some thin to make Bulgogi and post it here for ya'll too see. So here we go from start to finish.
Ingrediants:
1 jar of Bulgogi marinade
1 1/2 lbs of thinly sliced rib eye (or however much yer gonna make)
Pretty easy ain't it.....But yer gonna love the flavor!!!!
The marinade can be found at Korean or most asian food stores, just ask for it.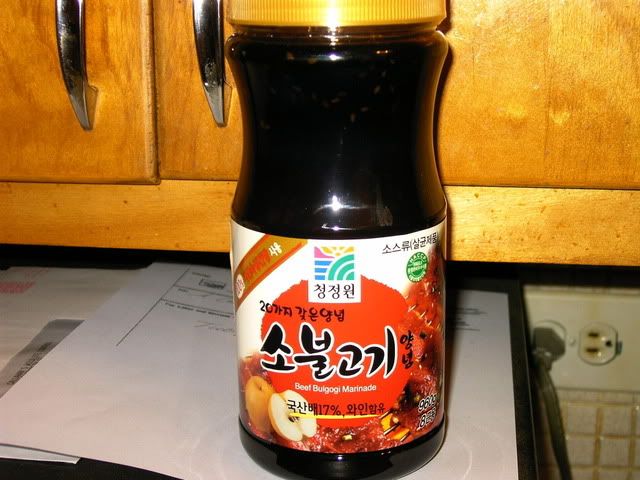 Slicing the rib eye very thin. The thin slices are piled in the lower right.
Comparison pics of approx. how thick it should be.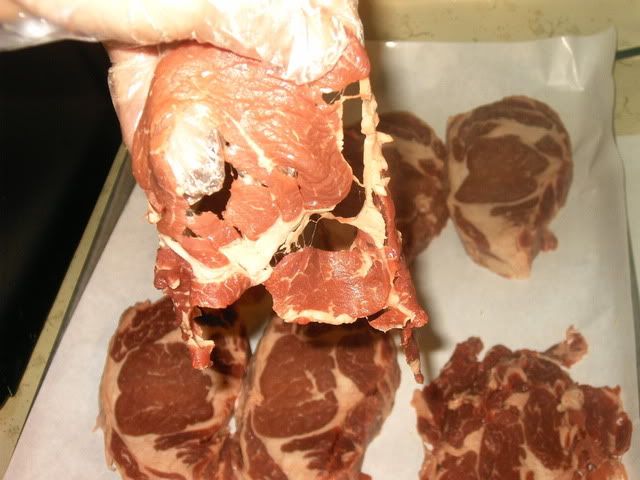 Meat layed out with marinade and large bowl for mixing.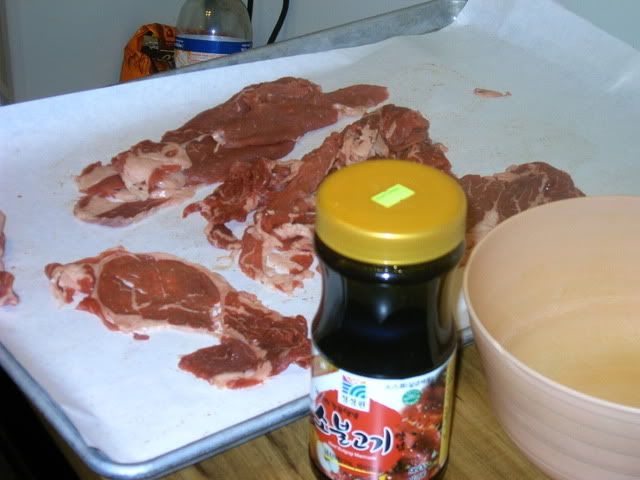 Poor about an inch of marinade into the bowl and begin adding your meat a slice at a time to cover both sides.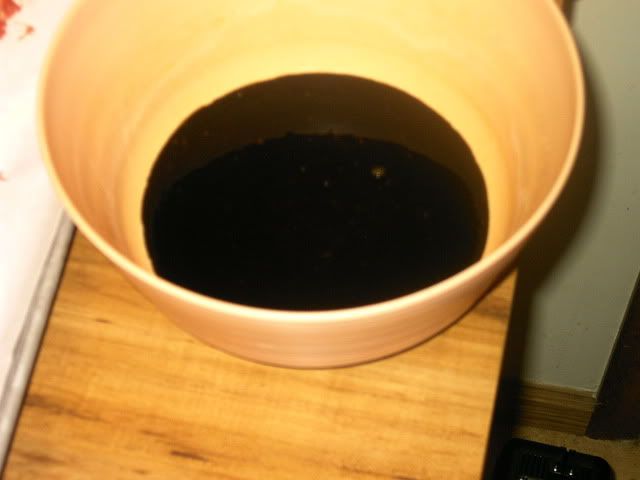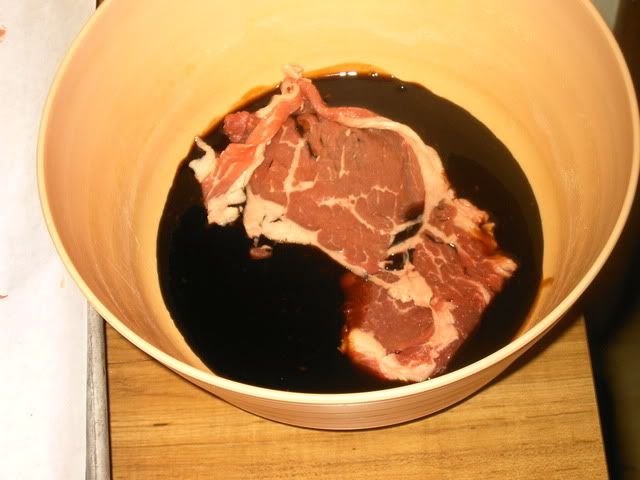 You may want to wear a glove when mixing, this stuff does permiate into meat and someone may wanna cook yer hand....LOL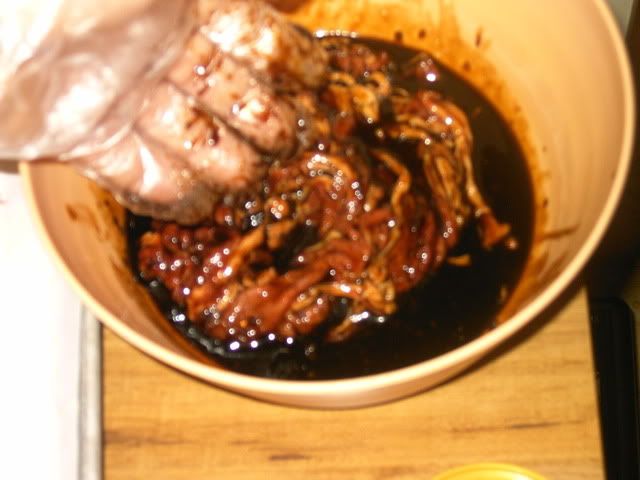 Continue adding and coating the meat, allow the coated meat to stay in the bowl.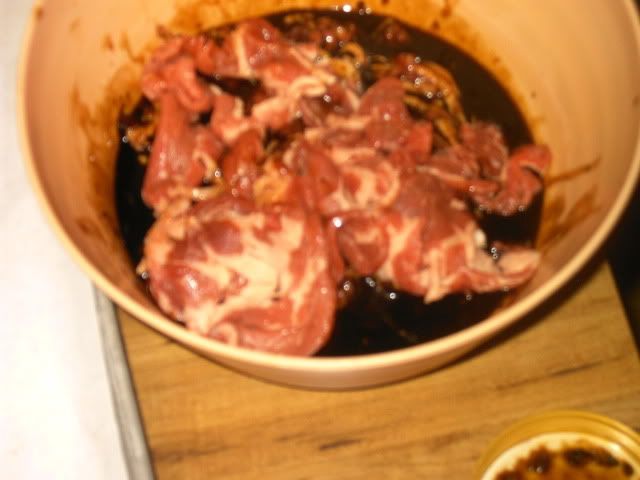 Now that your done coating the meat, cover and put it in the fridge.
1 or 2 hours is long enough but I usually leave it til the next day when I'm ready to cook it.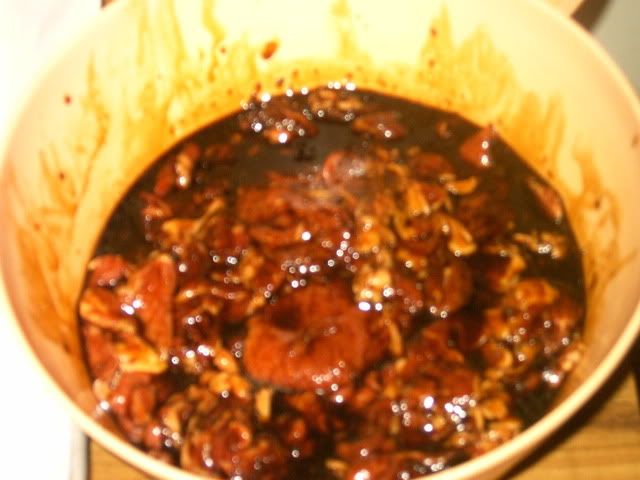 To be continued later this evening with final instructions and qview.