Along with the breakfast links I made this weekend I wanted to try something different. I used Hi Mountain Buckboard bacon cure to make some breakfast links that I could cold smoke like buckboard bacon.
One pound of ground pork butts and the buckboard cure kit. I only used 1 lb in case they did not come out good. If I like them I will make more next time.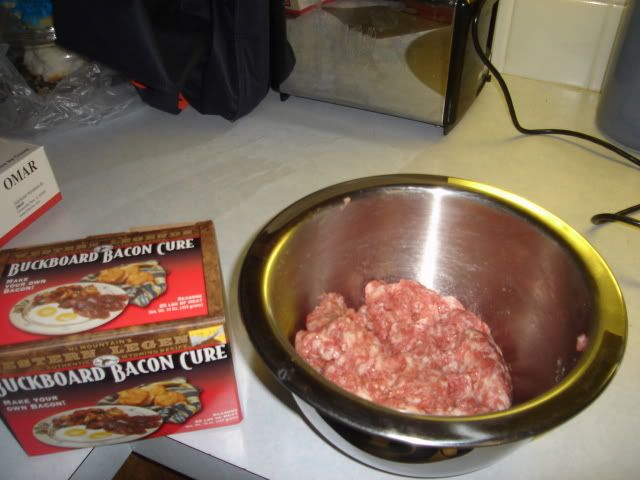 I measured the proper amount of cure/seasoning based on the weight of the meat according to the instructions and mixed thoroughly. I then stuffed it into sheeps casings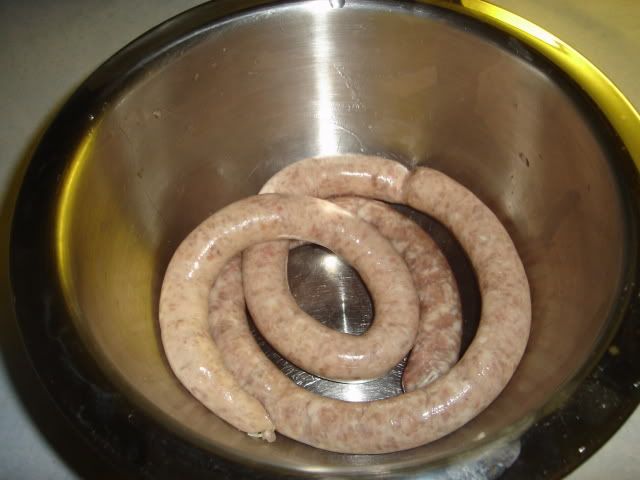 Twisted some links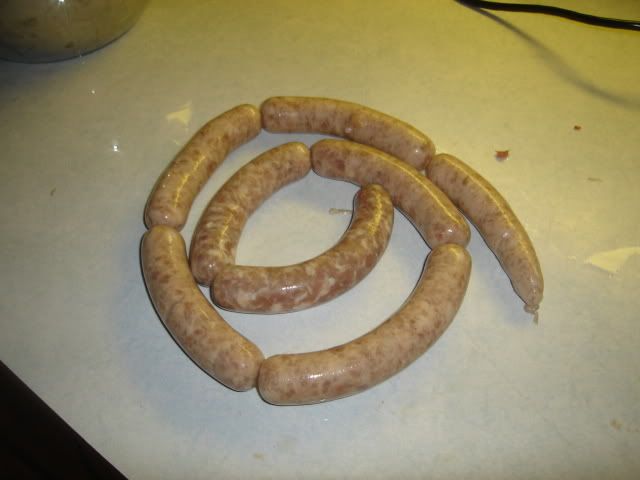 I let them sit in the fridge overnight and smoked them today. Here is a pic just after they went on the smoker
Here is a couple hours in. The small patties in the back is from the meat that was left in the hopper after stuffing. I was burning RO lump and Pecan chunks. I kept temps between 125-150 for the first hour. Then bumped temps up to about 185-200.
It took about 2 1/2 to 3 hours for everything to cross 140 internal temp. They took on a nice deep red color like the exterior of the buckboard bacon does.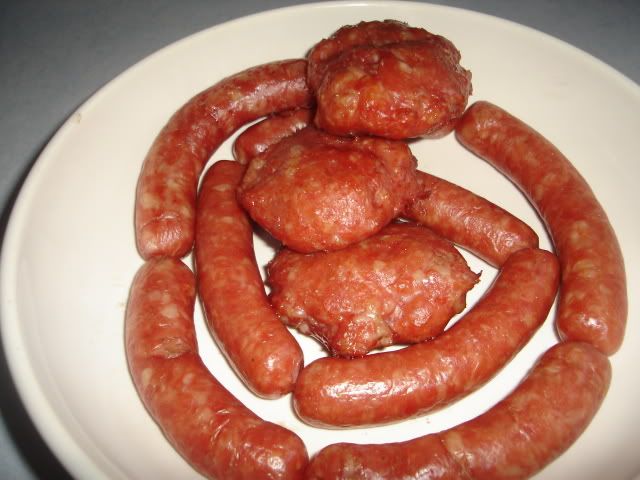 I have them resting in the fridge now and will do a taste test after frying them to finish cooking later.
Thanks for checking out my sausage experiment