I wasnt going to use the smoker on Sunday, but when I saw no clouds in the sky, and a good forecast I changed my mind quickly. Especially after it rained all day Saturday when I was doing the pork butt, ABT's, and BB ribs.
We already had chicken on the menu for Sunday supper(fried chicken and waffles), and had done alot of pork the day before, so shrimp seemed like a good way to go. Also I cant get enough pasta with an alfredo sauce thats the way I went.
brined the small shrimp for about 25 minutes in water, kosher salt, sugar, and barlic powder, rinsed the shrimp, and applied a rub. Also put some pats of butter in the pan with the shrimp. SMoked using hickory for about 20 minutes. Alfredo portion was basic, 1 Lb cooked pasta, 1 stick unsalted butter, 1 cup parmesan, and about 1.5 cups heavy cream. seasoned with salt, and pepper. Good to go.
brine for shrimp ing.:
shrimp seasoned and ready: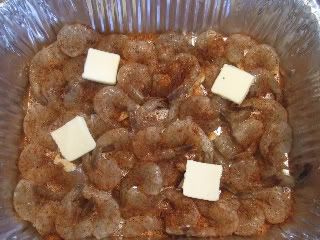 in the GOSM: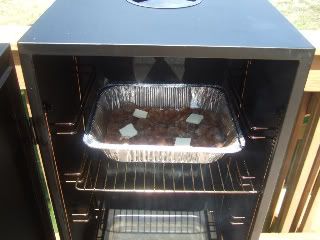 shrimp out of the smoker: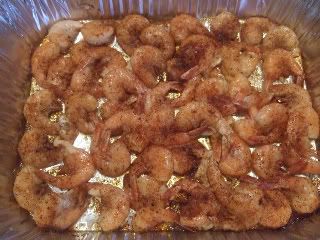 shrimp alfredo: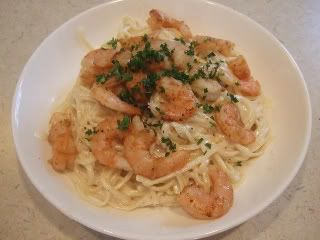 while I had the smoker going, I threw in some chicken wings I had soaking in buttermilk , shark sriracha & eggs for some fried chicken I was doing later. rinsed the wings, rubbed, and threw on the smoker for about an hour and a half.
wings, and soaking ing.: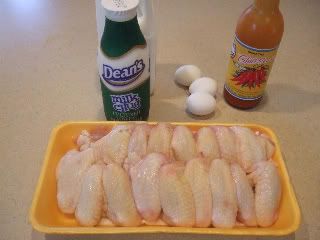 rubbed:
in the smoker:
finsihed wings:
thanks for looking.
edit: by the way here is the pics of my supper I talked about.... home fried chicken wings, homemade waffles, and some local corn.. thought folks would like to check it out.