I thought I would try a brisket this weekend, but 9 pounds is a bit much for the wife and I. I went to Frys and they offered to cut one small for $6.00 a pound
So I got a Corned Beef brisket.
Here it is ready to go into the smoker: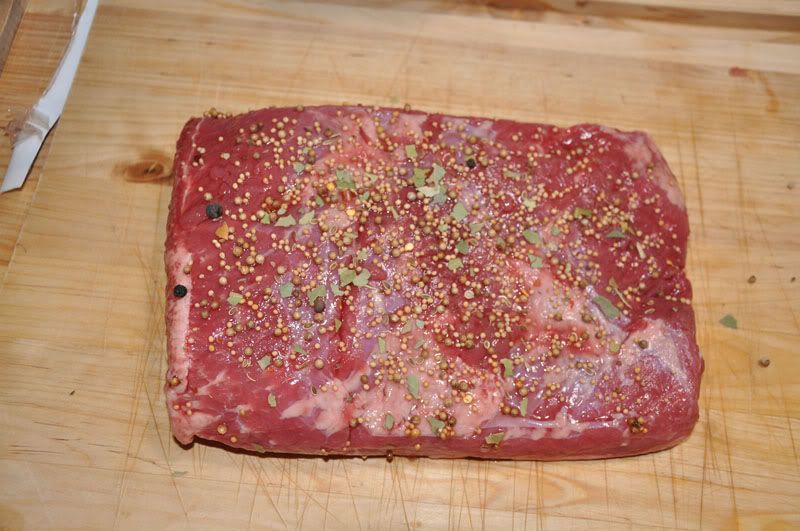 After a couple hours the temp seemed to be coming up quickly, oped to add in a couple spuds to see how they would do: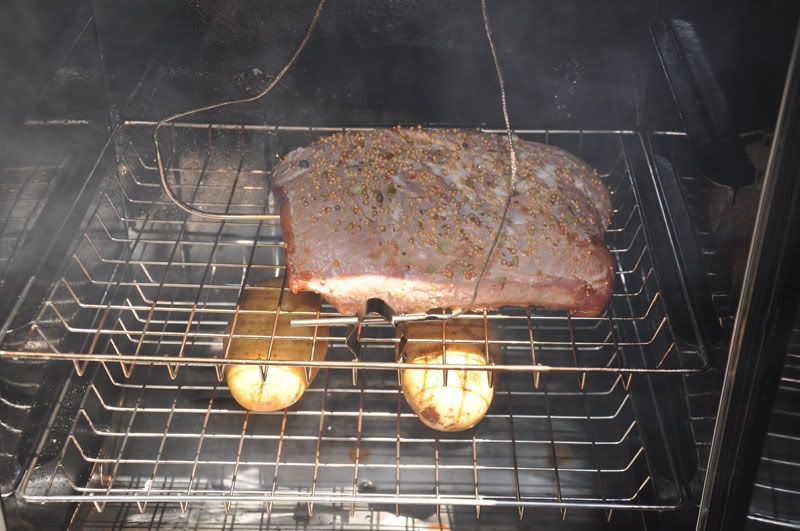 The stall was really long, it finally hit 160 and was ready to foil: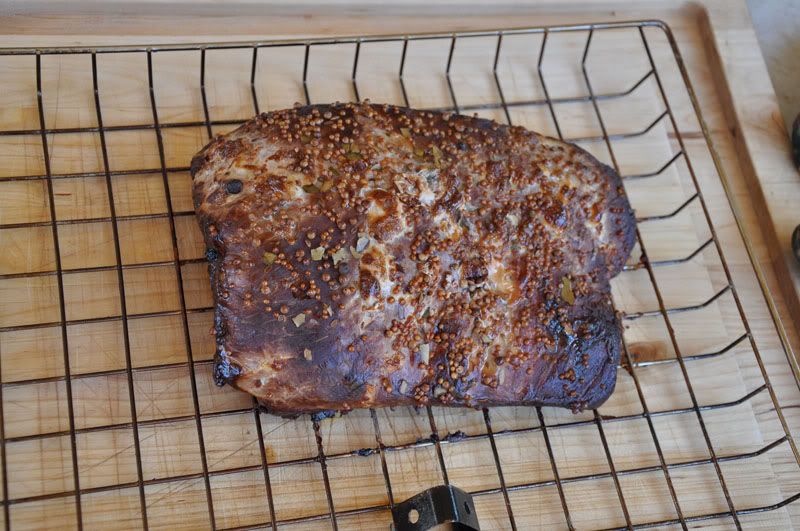 The internal temp started moving right along after the foil. Here are the pics upwraping the foil and a cut picture: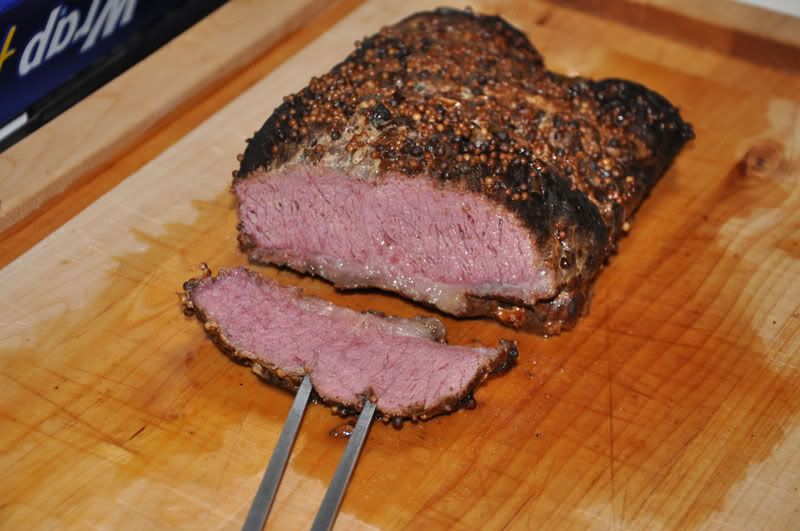 Turned out really good. The wife really liked it also. Thanks to all of you that put up how you cooked yours, helped me alot.
I put mine on at around 225 degrees then after the foil I did kick it up 10 degrees. I only let it rest about 30 minutes (Took longer than I thought it would and we were hungry). Next time I'll take it to 195 the foil for a full hour, I think it would be a touch more tender then. Spuds were OK, I'll have to think about that one.