Well I could'nt just do a fatty in the GOSM today, I had to try something new... I am using the recipe that Jeff has. (I hear it's the best)
I took my hamburger with some green peppers, onions, eggs, bread crumbs, milk, and ketchup and mixed it all up nice...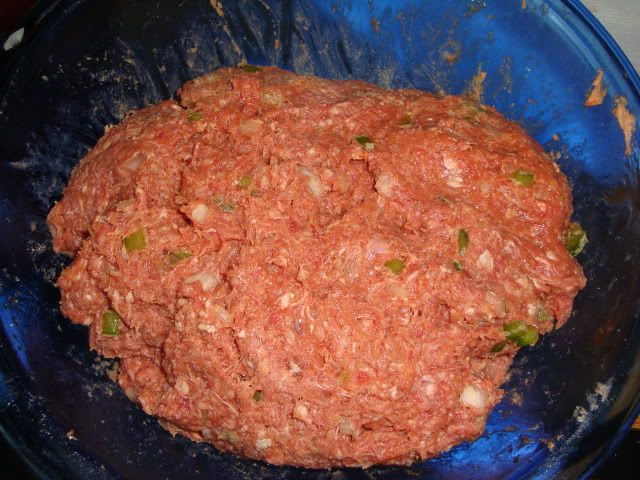 Then formed it into a nice little loaf on some foil...
And we cannot forget to top it off with some bacon either.
So into the GOSM it goes with some Pecan wood chips.
More to follow later.