So I have been stuck all week on what to put in this fatty... I just gave up and did a simple cheese pizza fatty. I have it in the GOSM now with some pecan wood chips.
Rolled out my sweet sausage: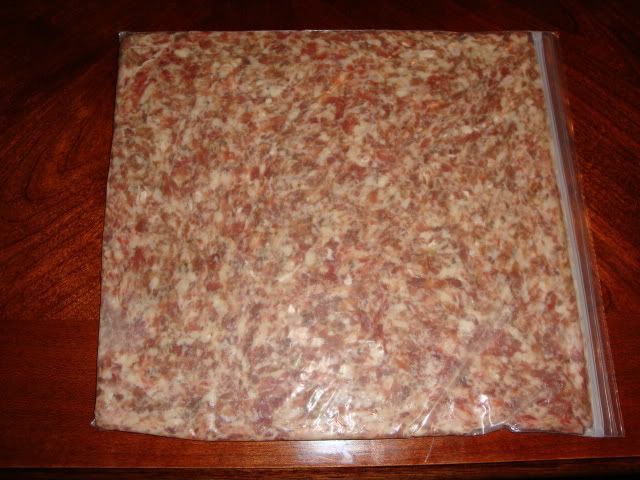 Weaved my bacon: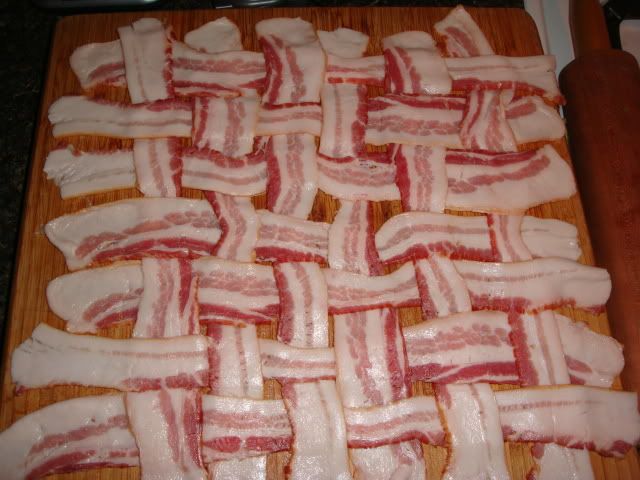 Added pizza sauce and mozzerella cheese: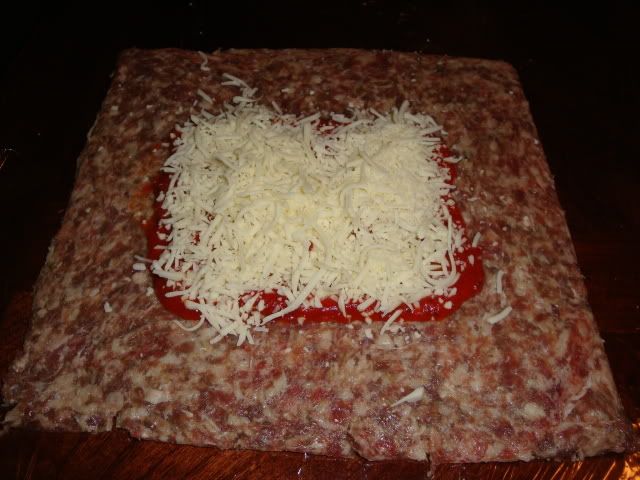 Rolled her up tight and placed her in the center of the weave: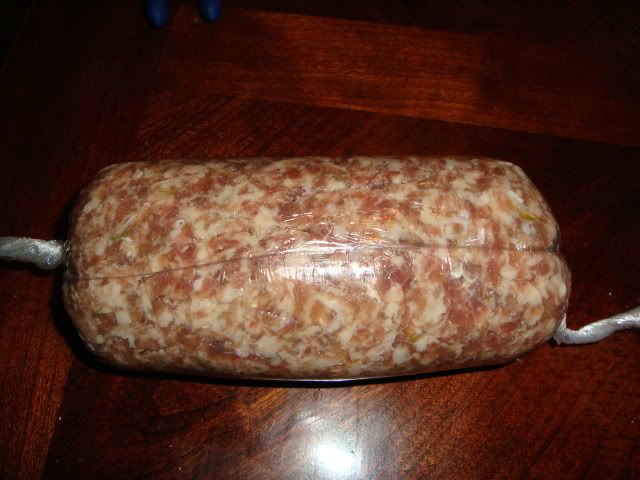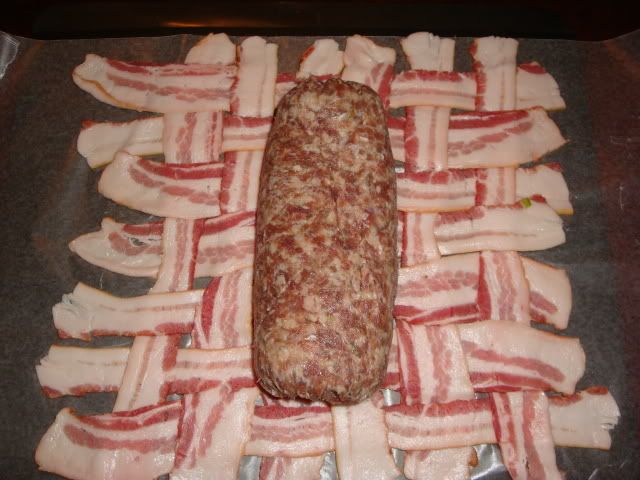 And sealed her tight:
Then I heard something come to the back door, sucker must of been hungry!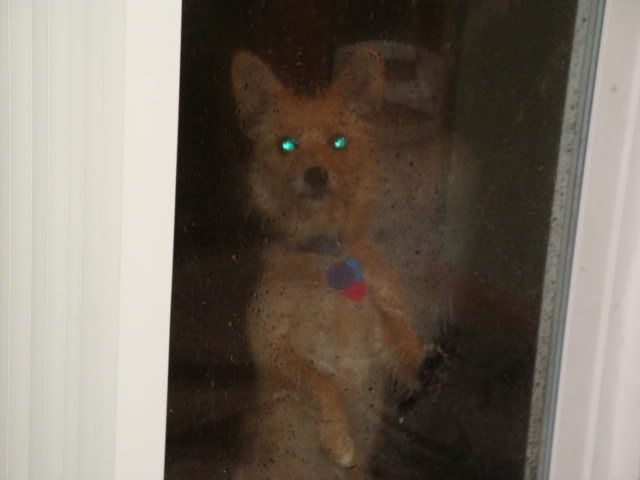 It was just Toby... Cute little mutt...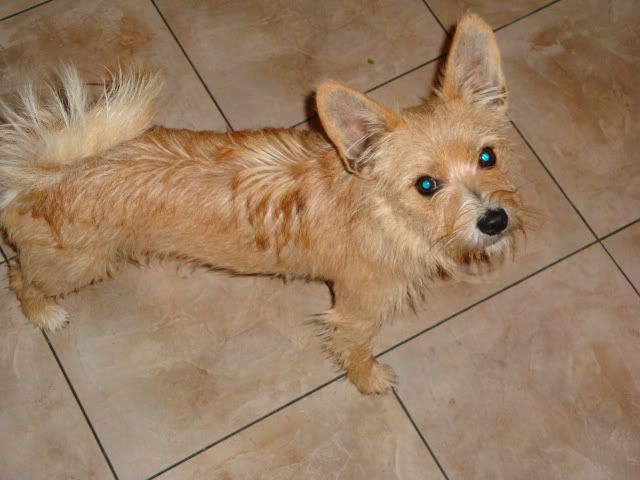 End resule to follow!