Of all the pork butts I have smoked I never did more than just rubbing and smoking, no brining or injecting.
About a week or so ago I read a post where someone mentioned mixing 2-3Tbsp rub with a cup of apple juice and injecting the butt with it.
Sounded like something worth trying so when my Brother-in-law asked me to smoke some leg quarters for him I figured I would give it a try.
As I read through some new threads on the forum I came across another foil or no foil butt thread and figured I would give no foiling a shot.
I put some dried chipotles in the oven for 24 hours with nothing but the pilot light going to completely dry them out for powdering.
Made up a big batch of my chipotle rub
and then powdered some of it, mixed 4Tbsp with a cup of apple juice.
Trimmed most of the fat off of the butt but left a little for basting purposes.
Before and after injecting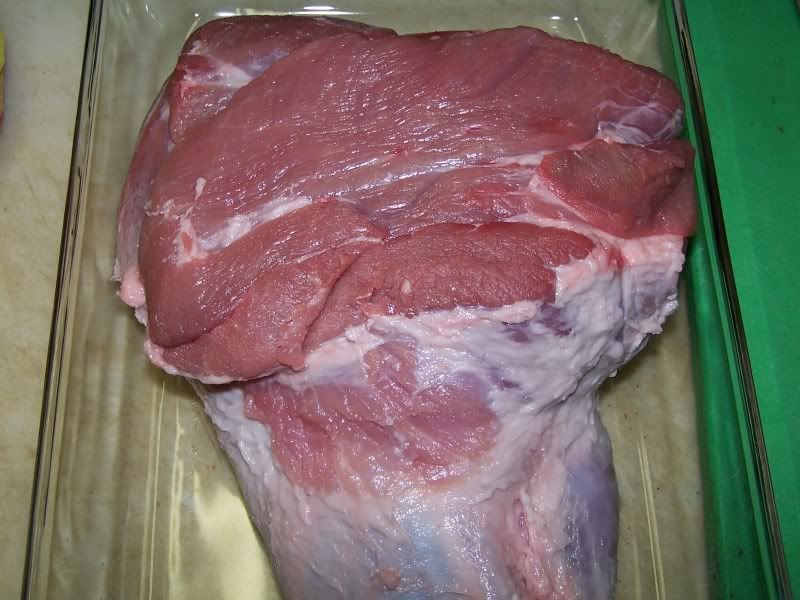 After letting it rest overnight I rubbed her down with olive oil and gave a coating of my chipotle rub, tossed in the smoker over mostly apple with a bit of cherry wood, 225 for almost 8 hours and spritzed with apple juice every hour after the first hour.
Brought to 205, pulled, wrapped in foil and let rest for a few hours and then pulled.
I also made up a batch of macaroni Monterey to see how well it came out smoked.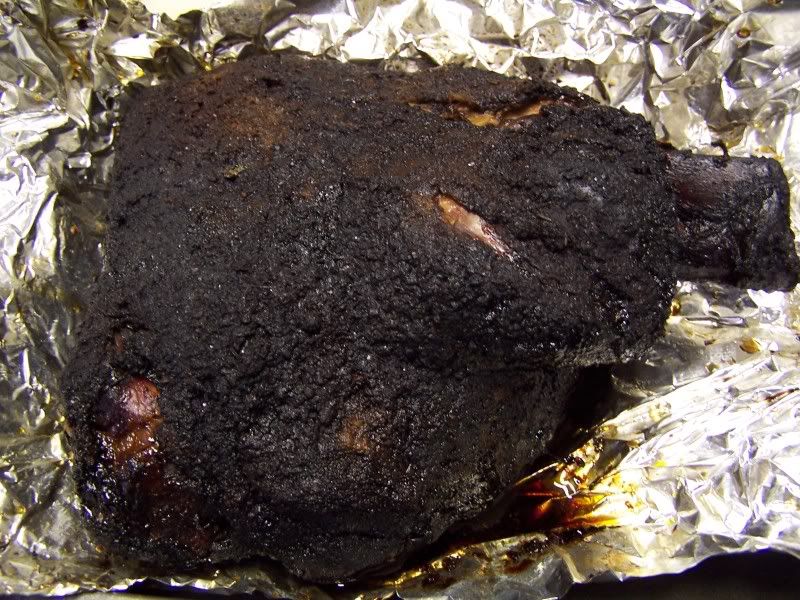 Macaroni
Forgot to make a batch of coleslaw so I had to use store bought
Besides the store bought slaw it was great.
The chipotle flavor spread all through the meat and with the rub had a wonderful flavor throughout.
The macaroni Monterey was good but I think done plain the way it was is better just in the oven, next time I try smoking it I am going to add either spinach or brocolli (probably broccoli) and some garlic to the mix, that along with the smokiness should pair really well together.
As for the no foiling...It had a great bark, I really loved that but at the same time it was slightly less moist, not dry but comparitively it was noticeable, though after adding the finishing sauce and on the bun it was hardly noticeable.
Which do I prefer? I can't answe that just yet. To foil or not to foil...now I see why it is one of those debated ways of cooking.
Thanks for checking out my post