OK so I am starting with 10.5 pound pork shoulder (cost $15) I have it rubbed with Wild Willy's number Onederful rub
The Rub
3/4 cup paprika
1/4 cup fresh ground pepper
1/4 cup coarse salt (i use sea salt)
1/4 cup sugar (Your choice)
2 tbsp chili powder
2 tbsp garlic powder
2 tbsp oinion powder
2 tsp cayenne ( I prefer around 4)
Once again I am using birch for my smoke. I prefer to peal my logs I find that the bark gives a bitter taste. My temps are hovering between 220-250 depending on wind gusts.
Oh yeah I am having to do this on my uniflame charcoal grill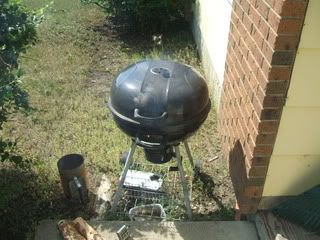 Can't wait to get a new smoker. Here I have my beauty pork shoulder on the grill. It took around 20 min to get my grill to the right temps and start my log smoldering.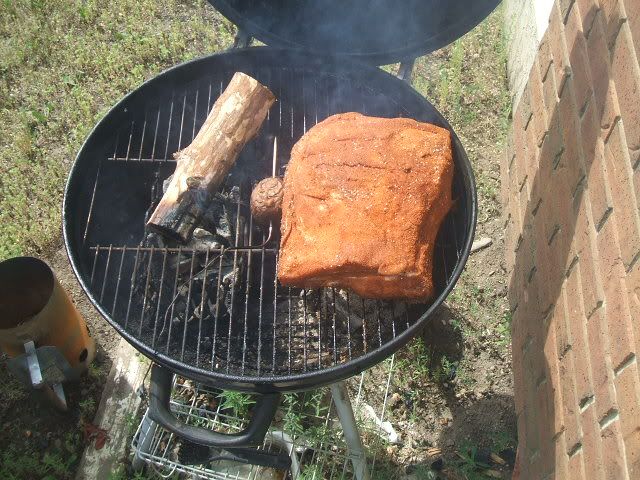 In an hour or so I will put a probe in the meat (I have 2 probes one therm)
Thanks for checking I will update as the day goes looking good so far. Thank for checking out my pp