This was my second try at Corned Beef Brisket. The first one took almost 12 hours. 6 in smoke, 4 in foil, & 2 in cooler. They were very good so this time we decided to do 2 of them. I got up at 3:00 AM. Fired up the smoker & put them in. Smoker at 225. Much to my surprise they were both at 165 in 2:45. We moved the probes and the temp was the same. We put them in foil, and once again it only took about 2:45 to reach 195. We pulled them out & put them in the cooler in towels for 2 hours, and had pastrami sandwiches for lunch instead of dinner. These are becoming my favorite thing to smoke. We like spicy food so the pepper & smoke flavor together seems to be perfect for our taste.
Here is how they looked ready to go into the smoker.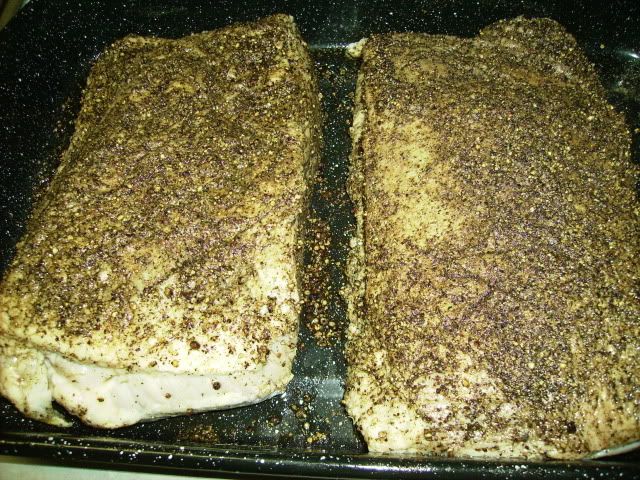 And here is how they came out.