Ingredients list:
JD sage sausage
Provolone cheese
Venison prime rib
Onion, sauteed
Mushroom, sauteed
Bacon wrap
First, the JD sage sausage, rolled out.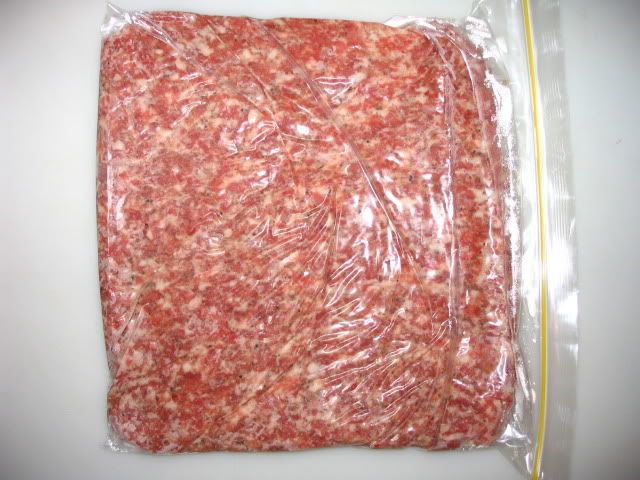 Provolone cheese, then venison roast. The roast had been injected and rubbed with Curly's prime rib kit and cooked in my smoker but without smoke. Thanks for recommending theprime rib kit to me, MossyMo!
Sauteed onions and mushrooms from a can. Next time I will try fresh.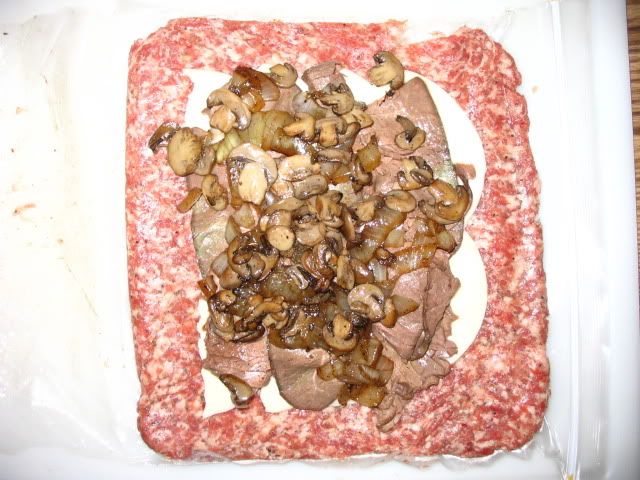 Wrapped in bacon to rest in the fridge. Might as well do two at once!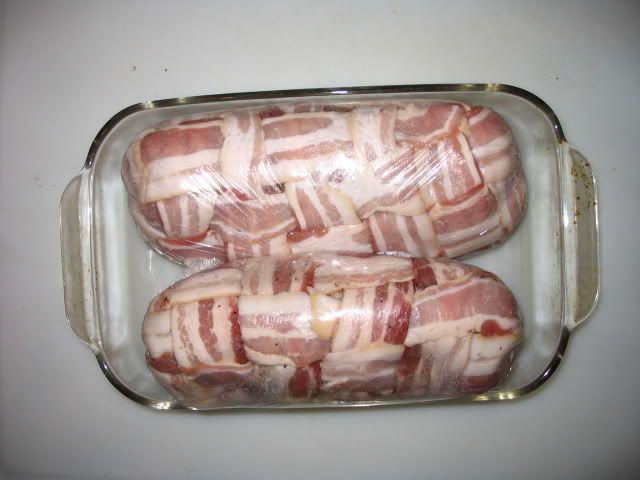 Smoked with cherry wood and pulled at 173*. Oops! My cheese mostly ran out.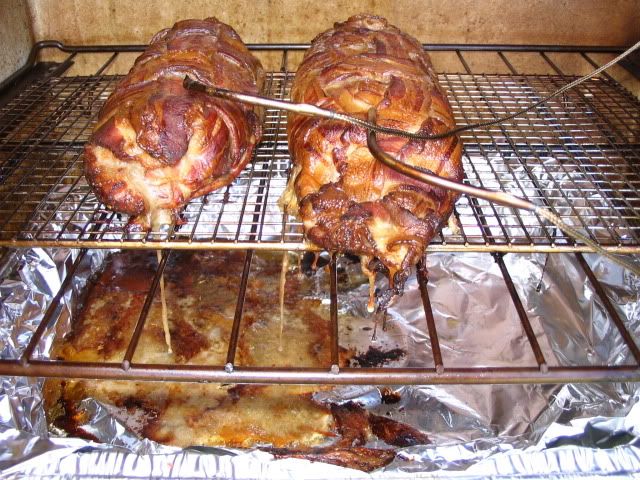 Sliced to eat. Not shown is sliced provolone I melted over the slices to make up for what leaked out of the middle.
Tasted good enough to eat! Thanks for viewing my Q-view!